A new Russian-alternative gas pipeline has opened in Europe.
Monday, October 3, 2022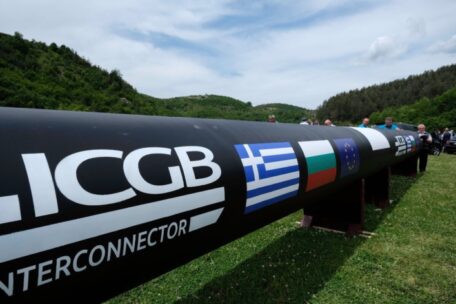 The new gas pipeline between Bulgaria and Greece became operational on October 1. The IGB interconnector will change the rules of the game in the European energy market and provide independence from Russian gas, European Commission President Ursula von der Leyen said.  The €240M project connects Bulgaria with the Southern Gas Corridor and the Trans-Adriatic Pipeline (TAP). The new pipeline will make it possible to supply gas from various sources to Southeast and Central Europe countries, including Moldova and Ukraine. The IGB pipeline's length is 182 km, including 31 km in Greek territory, with a volume capacity of three billion cubic meters per year. The capacity can be increased to five billion cubic meters by building a compressor station in Greek territory, which will also ensure reverse operational capability. Moreover, one billion cubic meters of Azerbaijani gas will be transported through the pipeline to Bulgaria.
Support UBN team