A new, plentiful gas well will produce 340,000 cubic meters of gas per day.
Wednesday, March 15, 2023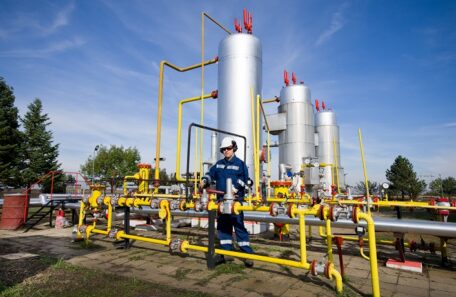 The largest state gas production company, Ukrgazvydobuvannya, drilled a new evaluation and exploitation well with a depth of 5,950 meters, which is capable of producing 340,000 cubic meters of natural gas per day, Naftogaz said. The head of the company, Oleksiy Chernyshov, noted that this is an outstanding result considering that the deposit on which the well was drilled has been exploited for 45 years and is 85% depleted. Due to new technologies, particularly the application of modern 3D field modeling, the experts determined a promising section in the productive layer of the field, which has not yet been developed. The results of drilling the new well gives reason to plan the drilling of another well in this part of the field.
Support UBN team