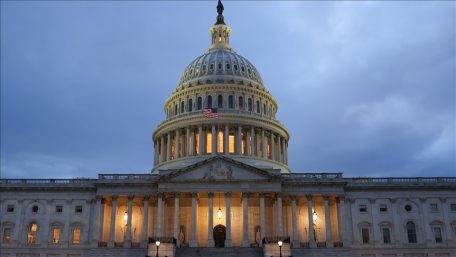 Wednesday, January 26, 2022
A group of US congressmen is coming to Ukraine.
 A bipartisan delegation of US members of Congress, led by the chairman of the International Committee of the House of Representatives Gregory Meeks, left for Ukraine on Tuesday, reported The Hill. The visit of members of Congress to Ukraine will be the third visit of US lawmakers to the country in recent months. Earlier, a Senate delegation visited Ukraine last week, and a delegation from the House of Representatives headed by Ruben Gallego visited the country last December. Mix himself said Monday that he supported the diplomatic path chosen by the US president to ease tensions on the Russia-Ukraine border and criticized Russia for showing no signs of de-escalation.