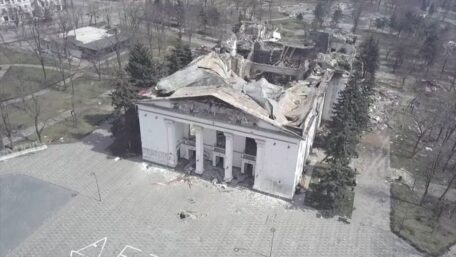 Thursday, May 5, 2022
600 are dead after Russia's strike on the Mariupol Drama Theater.
As a result of an airstrike by Russian aircraft on the Drama Theater in Mariupol on March 16, about 600 civilians were killed. "An investigation by the Associated Press has found evidence that the attack was much more deadly than expected, killing about 600 people inside and outside the building. This is almost twice the number of deaths than had been reported, and according to many survivors, the number is even higher," the AP said. All eyewitnesses said at least 100 people were in the field kitchen near the house – and no one survived. They also noted that the rooms and corridors inside the building were overcrowded, with about one person for every three-square meters. Many survivors estimated that about 1,000 people were inside during the airstrike, but no one saw more than 200 people who survived the attack.