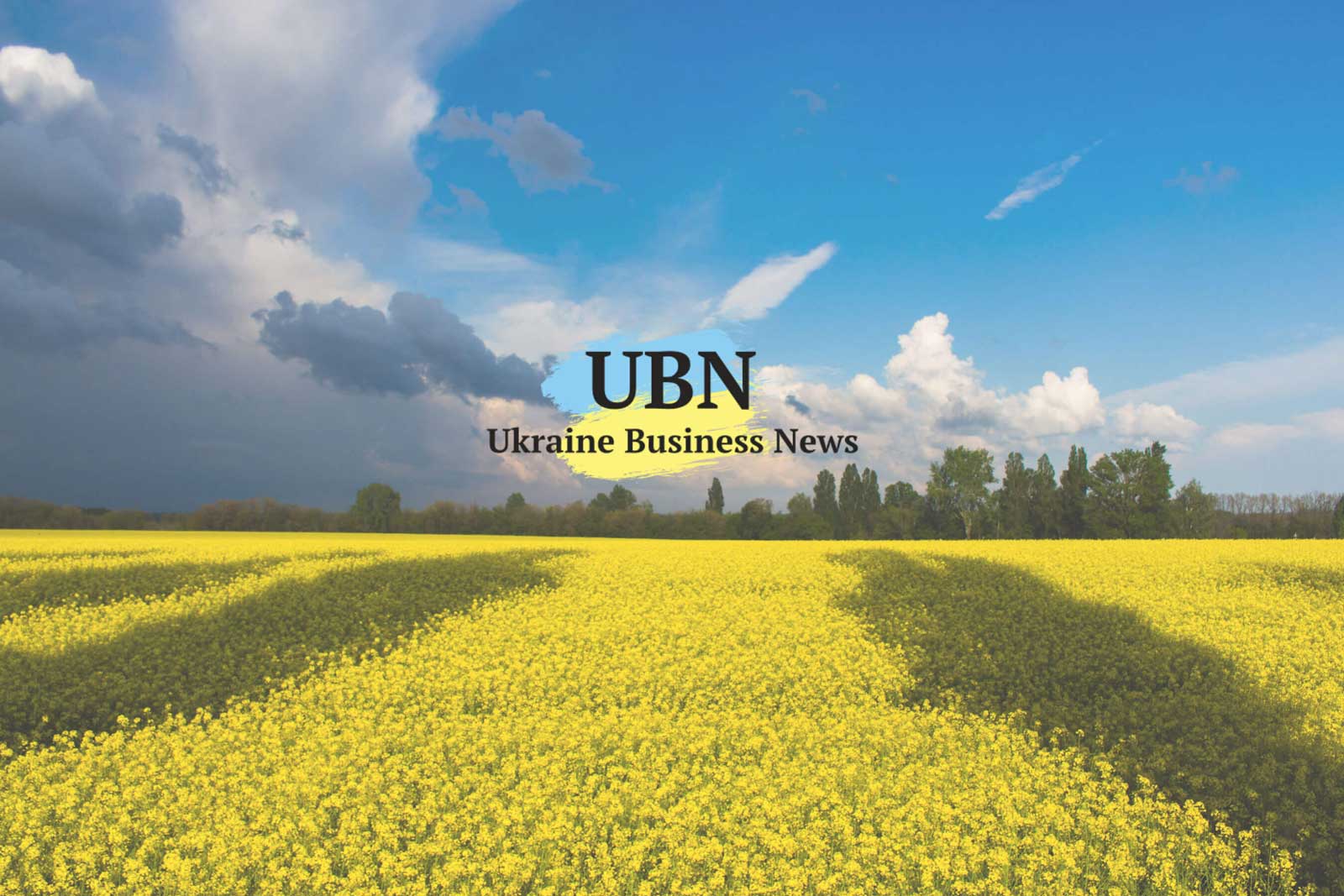 Ryanair, Europe's largest airline, plans to invest $1.5 billion in Ukraine through 2023, increasing passenger traffic to 5 million and its all-Boeing fleet here to 15, David O'Brien, the airline's Chief Commercial Director, said Tuesday at a meeting with President Poroshenko. The main obstacle to expansion is protectionism from Germany, France, Italy and Belgium, O'Brien said. Later, Infrastructure Minister Volodymyr Omelyan predicted that Ukraine's "Open Skies" agreement with the EU "will be finally signed in the first half of next year."

Athens, Dublin, Manchester, Sofia and Paphos, Cyprus are new destinations that Ryanair plans to serve next year from its base in Kyiv Boryspil. "In 2019, we plan to fly from Ukraine to 11 countries in 22 directions, five of which are new ones," O'Brien, sales director for the Dublin-based airline, told reporters. Next year, he said, the airline plans to carry more than 1 million passengers – 225,000 from Lviv and 800,000 from Kyiv.
"Maybe we will also fly from Italy to Ukraine," O'Brien added, taking aim at Milan-based Ernest Air, which flies from Kyiv Sikorsky and Lviv to a total of seven Italian cities.  Ryanair's main competitor, Wizz Air, carried 1.2 million passengers on its 41 Ukraine routes through October – double the number carried during the first 10 months of last year.
Kharkiv, Kherson and Odesa airport directors are in talks with Ryanair about gaining flights next year, O'Brien confirmed. This winter, the airline is to increase its 450-jet fleet by 10%. "Then, we will talk about new cities in Ukraine," he said. Omelyan said he sees "prospects for the revival of Ukraine's regional airports," adding that low cost airlines "are primarily interested in the development of regional airports of the countries to which they fly."
To support this volume of business, Ryanair is talking with Kyiv Boryspil about setting up a jet service center at the airport, Ukraine's busiest. An IT center also may be in the cards. O'Brien said: "My engineer colleague is currently visiting several Ukrainian cities. We are considering the possibility of opening an IT center in Ukraine in the future."
Legalizing cars in Ukraine with foreign license plates will generate a one-time tax windfall of $35 million, estimates the Cabinet of Ministers. Expected to come into effect in early 2019, the new law will open a 90-day window for car owners to legalize their cars by paying excise duties at a discount, generally 50% off.
Five years after Kyiv's last Metro station opened, Kyiv Metro signed a $241 million agreement Tuesday to build a 3-station northern extension to the Green Line. The first station, Mostytska, will be buried. The second two, Pravdy and Vynohradar, will be open air. With work done by Kyivmetrobud, the extension is to be completed in 2021.
Low-floor trams are to be part of Kyiv's landscape next year. Dec. 17 is the deadline for bids to supply 20 trams in 2019. A European Investment Bank EUR 50 million loan is to cover most of the cost. Low-floor trams allow passengers to board without climbing steps, either from a curb or from a raised tram stop.
Snap Inc, owner of photo and messenging app Snapchat, has opened an office and a 50-person R&D unit in Kyiv's UNIT.City, Maksym Yakover, CEO of the IT hub, writes on Facebook. With 186 million active daily users, Snap has a stock valuation of $7.8 billion.
In 2015, Snap made its first Ukraine investment, paying $150 million for Odesa startup Looksery. About 200 IT specialist now work at Looksery, developing the company's main app, Lenses.
Facebook should open an office in Ukraine, staffed with Ukrainian and Russian language speakers trained to detect and expose Kremlin interference in the 2019 elections, recommends a joint panel of representatives of the European Parliament and the National Democratic Institute, a Washington-based organization. A local office staff could combat Russian interference in real time, says Laura Jewett, regional director of the NDI. Last month, Facebook's pattern of ignoring complaints from Ukraine was outlined in a Washington Post article headlined: "Russian disinformation on Facebook targeted Ukraine well before the 2016 U.S. election."
Within one decade, wind will outstrip coal, gas and nuclear, to become Europe's single largest source of electricity, says Joël Meggelaars, spokesman for WindEurope, a Brussels-based trade association. Citing International Energy Agency forecasts, he tells A7's Ukrainian Energy Week forum that in 20 years, wind would supply almost one third of Europe's electricity.
Within five years, Ukraine is to have 1,200 MW of installed wind capacity, Meggelaars says. New investment will cross the Black Sea from Turkey, predicts Mustafa Serdar Ataseven, President, Turkish Wind Energy Association. Turkey now has 7,000 MW of wind power installed capacity and 29 new wind power plants are under construction with 885 MW in new capacity.
The EBRD will not make new loans for solar projects until the Rada approves an electricity auction system, Olga Yeriomina, a senior banker for EBRD's power and energy projects, tells the forum. The EBRD is allocating up to $4 million to help Ukraine develop the infrastructure for auctions. She said that a EUR 250 million EBRD fund for renewable energy projects is almost used up. No decision has been made on new loans to wind projects.
The Black Sea Trade and Development Bank may help finance construction of a 250 MW wind farm by SyvashEnergoProm LLC, a subsidiary of Norway's NBT, the bank reports on its website. The EBRD is considering a EUR 150 million loan to the Syvash project – half with EBRD money and half syndicated by EBRD to other banks. Located on a shore of Kherson's Syvash Lake, the total investment is to be $450 million.
Finland is providing EUR 6 million for funding renewable energy projects in Ukraine. Giving priority to Finnish companies, technologies and investments, the Finnish-Ukrainian Trust Fund will focus on areas of Finnish expertise: cogeneration units in biomass, bioethanol and biodiesel production, energy generation from garbage, and the cultivation of energy crops.
For comments and story tips, Brooke is reachable at: jbrooke@ubn.news