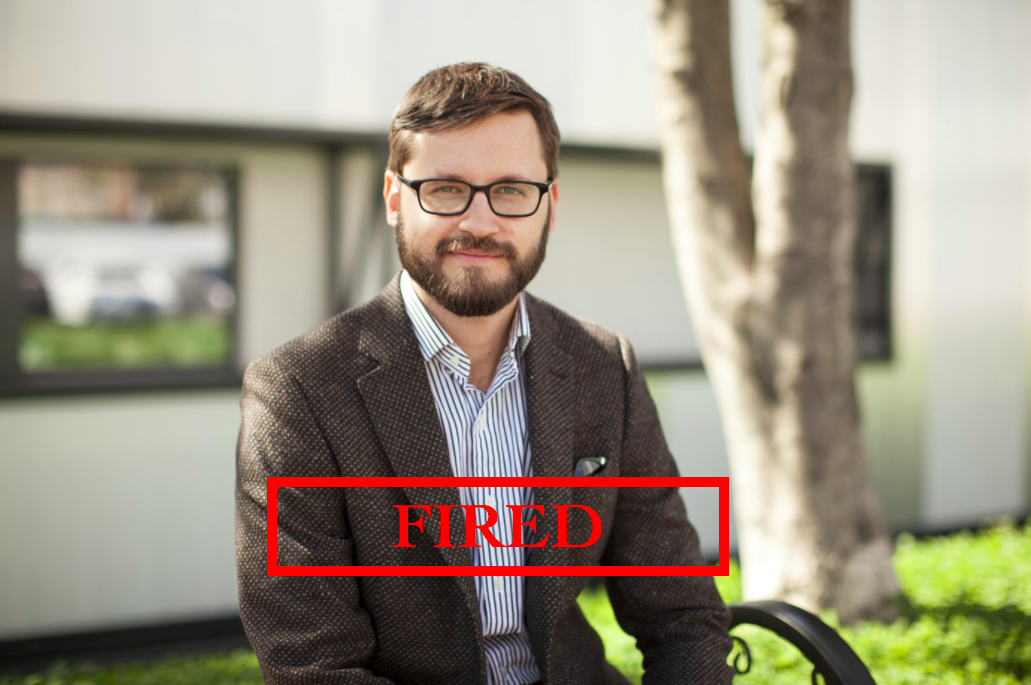 Wednesday, November 18
Western Reformers Purged from Defense Agencies...Hopes Fade for Foreign JVs...Nova Poshta Hires 2,500 for Christmas and Beyond...Road Builders Hit 93% of Target...Open Skies Start Early Next Year...Western Watchers See Ukraine At a Crossroads
With the third departure in six weeks, the purge of pro-Western reformers from Ukraine's defense industry continued with Monday's abrupt firing of Volodomyr Usov, the head of Ukraine's Space Agency. On Nov. 4, Oleksandr Los resigned as CEO of Antonov, ending four months on the job. On Oct. 6, Aivaras Abromavičius resigned as director general Ukroboronprom, the defense production conglomerate. All three men advocated 'corporatization,' or the creation of smaller, profitable companies to save an industry starved by lack of budget funds.

By creating transparently run companies, the directors hoped to open doors to join ventures with foreign, NATO-standard companies wary of getting tarred by corrupt practices at state defense manufacturers. Usov was fired four days after he signed the Artemis Accords, a US-led alliance of Western space programs which has the goal of landing "the first woman and the next man" on the Moon by 2024. "Congratulations to Ukraine!" the US Embassy tweeted apparently unaware the Usov was about to be fired. "On Nov 12, it became the 9th country to sign the Artemis Accords." Russia harshly criticizes the program.
Behind the firings is Oleh Uruskiy, a Soviet-trained, three-decade veteran of Ukraine's defense industry. Appointed First Deputy Prime Minister last summer, Uruskiy is creating a 'mega-ministry'– the Ministry for Strategic Industries. This ministry is to include Antonov, the space industries and the two rocketry giants, Pivdenne design bureau and Pidvenmash factory.
Critics say modernization is stopping and new structures are opaque. "With the choice of this manager, Volodomyr Zelenskiy really made a mistake," Ivan Sergienko writes in Lenta.ua. "Uruskiy is not only incapable of dealing with a rocket construction project, but also, in principle, of carrying out elementary things to launch the work of the ministry… of the declared 330 employees of the ministry, at the moment there are only seven people working – the minister, his deputies and advisers…The ministry is needed to block real reforms in the defense industry."
The Chinese investors in Motor Sich have hired three well known international law firms to pursue their claim against Ukraine for $3.5 billion in compensation for being blocked from taking over the aircraft engine manufacture. As reported by their Ukrainian partner, DCH, the firms are: WilmerHale, DLA Piper and Bird & Bird. Arzinger will act as an advisor on Ukrainian law in international arbitration. DLA Piper was in the headlines last week when it was announced that one of their Washington partners, Doug Emhoff, will leave the firm next month to avoid conflicts of interest. He is the husband of Kamala Harris, who is to be sworn in as Vice President on Jan. 20.
With e-commerce booming, Nova Poshta is hiring 2,500 drivers, couriers and sorters. Although the hiring is for the Christmas rush, Alexander Bulba, CEO of the delivery company, says: "After the high season, new employees can stay on a permanent basis." So far this year, Nova Poshta has opened 1,300 new offices in Ukraine, increasing its network by 22%, to 7,145.
With the first snow falling yesterday, Ukravtodor announced that it reached 93% of its target of rebuilding 4,200 km of roads during the 2020 highway construction season. Next year, the state highways agency plans to oversee the repair or rebuilding of 6,800 km of roads, almost 75% more than the amount completed this year. Ukravtodor CEO Oleksandr Kubrakov reports three main sources of money for this year's roadbuilding: $1 billion from the Road Fund; almost $1 billion from the Stockholm arbitration with Gazprom; and $540 million from international organizations, such as the World Bank and the European Investment Bank.
Roads were paved in all 24 regions this year. Six were leaders: Kharkiv — 262 km; Zakarpattia – 248 km; Zaporizhia — 220 km; Sumy -197 km; Khmelnytskyi –194 km; Cherkasy 163 km; and Lviv 155 km. Next year, Ukravtodor plans to rebuild 150 bridges. Two big ticket projects start next year: Kyiv's $3 billion ring road; and construction of a new $430 million bridge over the Dnipro, in Kremenchuk.
The number of foreigners entering Ukraine has plunged by 75% so far this year. Through September, 2.7 million foreigners visited Ukraine, down from 10.7 million during the first nine months of last year, according to the State Border Guard Service. Spending by foreign tourists is estimated to finish this year at 80% below last year's level of $1.6 billion, forecasts the National Bank of Ukraine. Spending by Ukrainians for foreign travel is down by 55% yoy, to $3.3 billion through September.
The EU plans to sign an 'open skies' agreement with Ukraine in the first quarter of next year,  Katarína Mathernová, the European Commission's deputy director-general for Neighborhood Policy and Enlargement Negotiations. First initialed in 2013, the deal was held up over the Britain-Spain standoff over Gibraltar airport. After Britain leaves the EU at the end of next month, the agreement can be signed.
Notable and Quotable:
"It's not a coincidence the Constitutional Court decided to demolish anti-corruption reform right in the middle of an American election," Daria Kaleniuk, executive director of the Anti-Corruption Action Center, tells Dan Peleschuk for a Slate article, "Don't Forget About Ukraine." The goal, she adds, is to "make Ukraine truly look like a failed state."
"Oligarchs are further coopting Rada members, judges, and others to undermine the President's agenda," Kristina A. Kvien, US Embassy Chargé d'Affaires in Kyiv, said at the Ukraine Reform Conference, as reported by UNIAN. "Their primary goal is their own personal enrichment achieved by any means possible, including bribery, coercion, and even joining with outside forces that wish to see Ukraine's Euro-Atlantic integration fail ultimately."
"As US vice president, Biden was at the forefront of an anti-corruption reform agenda that aimed to facilitate Ukraine's integration into the Euro-Atlantic community," Peter Dickinson writes in an Atlantic Council blog, "What can Ukraine expect from a Biden presidency?."  "Some hope Biden will now revive these efforts and help undermine an attempted counter-revolution that is currently gaining momentum in Kyiv with support from Ukraine's pro-Russian political forces and the country's oligarchs."
Editor's Note:  Half a century ago, US Attorney General John N. Mitchell told reporters: "You will be better advised to watch what we do, not what we say." That advice backfired on Mitchell. He ended up spending 19 months in jail for Watergate crimes, partly unraveled by reporters from The Washington Post. But Mitchell's advice stands the test of time. Here in Ukraine, President Zelenskiy resolutely faces West, while marching backwards — to the East. Starting with the March 3 Cabinet purge, the President has methodically removed most prominent pro-Western reformers. Last Thursday, the young IT entrepreneur running Ukraine's Space Agency signed the moon shot alliance of Western space agencies, a project roundly criticized by Russia. On Monday, the space director is fired. Can anyone connect the dots? With Best Regards, Jim Brooke