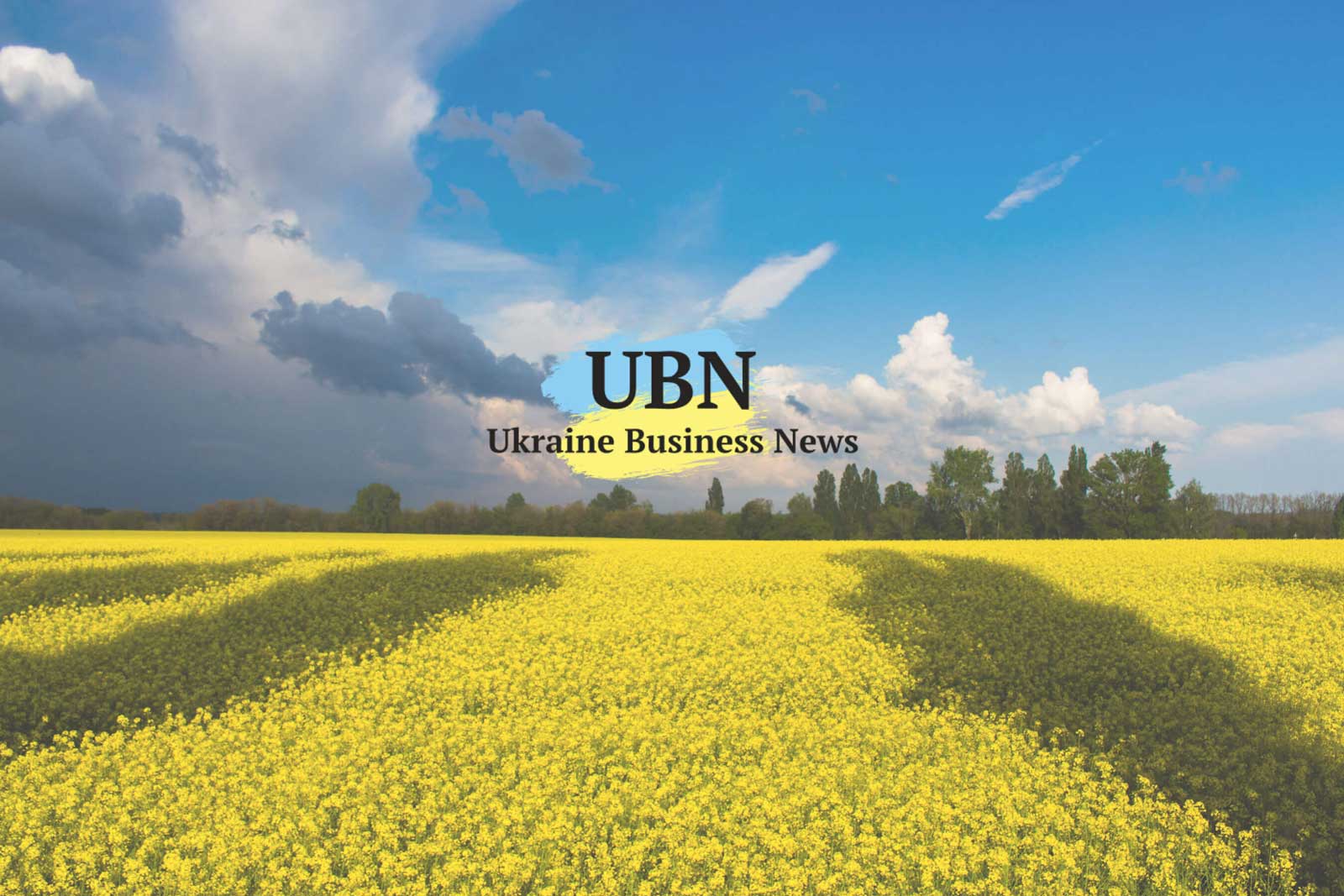 London's Commercial Court ordered Gazprom to freeze all its assets in the UK and to provide Naftogaz with a list of assets worth more than $50,000, Ukraine's state energy company reports. Naftogaz also instructed 17 banks that deal with Gazprom in Britain that they are not to help Russia's state gas company reduce its assets in Britain. In February, the Arbitration Institute of the Stockholm Chamber of Commerce ordered Gazprom to pay Naftogaz  $2.6 billion. Gazprom responded Tuesday saying that the London court ignores a stay of execution of the judgment won last week by Gazprom in Sweden.

Naftogaz fears that Gazprom is restructuring its Europe assets to duck paying the Stockholm award of $2.6 billion plus interest. In a filing to Sweden's Court of Appeal, Naftogaz says some of Gazprom's subsidiaries in Europe are refusing to cooperate with judicial executors. Five subsidiaries state that the Russian company no longer owns them, according to Interfax-Ukraine.
Ukraine's GDP grew by 3.1% in the first quarter of 2018, compared to the same period last year, the State Statistics Service reports. Last year, the economy grew by 2.5%. For this year, estimates are in the 3-3.5% range. Over the last three years, Ukraine has outperformed its neighbors, Russia and Belarus, Oleksandr Kramar writes in Ukrainian Week. One exception was Q1 2018, when Belarus grew at 5.1%, a six year high. Russia grew at 1.3%.
The IMF wants the Rada to restore a key requirement that all appeals of big corruption cases go to the new High Anti-Corruption Court, Christine Lagarde, IMF Managing Director, writes in a press statement Tuesday. Lagarde and President Poroshenko spoke on the telephone Monday. Timothy Ash writes from London: "Clever move by Lagarde. The ball is now back in Poroshenko's court. No IMF money until ACC bill amended, gas prices hiked and budget amended…Emerging Market volatility makes it hard at present for Ukraine to come to market, unless they pay top dollar. So the pressure will be on the Poroshenko Administration to deliver – and hopefully before the looming Copenhagen donor summit at the end of this month.  No IMF compliant ACC, no IMF or EU money, and no market access."
Kyiv's Unit.City Innovation Park has opened its latest 'business campus' – a 3,800-square meter, cube-shaped co-working designed for 360 IT workers and students. Called Chasopys.UNIT, the center's rent roll includes: SolarGaps, Quadrate28 marketing agency, ARbrowser, LookinAR, Crosslytics, Imperious Group, Royenko Agency, Hubble Ukraine, and the DTEK design team. About 50 companies are moving into the building, says Max Yakover, CEO and Managing Partner of UNIT.City, which is a 15-minute walk from Dorohozhychi metro station on the Green Line.
Trade with Moldova should hit $1 billion this year, a 13% increase over last year, Volodymyr Kistion, deputy Prime Minister, predicts Tuesday after meeting in Kyiv  with Moldova's Minister of Economy and Infrastructure. Led by President Poroshenko and Prime Minister Groysman, two politicians who grew up near Moldova, Ukraine and Moldova are liberalizing air and highway transport and starting joint border crossings at many points.
Coal imports almost tripled in January-May of this year, compared to the same five months in 2017, reports the Energy and Coal Industry Ministry. Coal imports jumped because the government complied with a protest blockade of rail lines from the Donbas, ending coal purchases from Ukrainian mines controlled by separatists. Of the 2.8 million tons of imported coal, 72% was from Russia, 22% from the US, and 5% from South Africa. There is speculation that some 'Russian' coal is actually Donbas coal that makes a U-turn through Southern Russia. The Ministry did not provide a cost for the coal imports.
Betting on farmers investing in higher yields, Grossdorf is tripling its production capacity of granular mineral fertilizers, to 100-150,000 tons a year, Interfax-Ukraine reports. Sergey Ruban, commercial director, outlined the 3-year, $6 million investment plan at the opening Tuesday of the first stage — a 35-50,000 tons a year plant in Khatsky, a village 20 km west of Cherkasy, home to Grossdorf.
Despite drought in the southeast, the Agrarian Policy and Food Ministry is sticking to its 2018 grain harvest forecast of 60 million tons. Last year's harvest was 61.3 million tons. The ministry's press service said: "Despite the fact that some areas in the south and east of the country remain without precipitates, the forecast of yield remains at the level of the past – 60 million tons."
Water rationing starts in coming days in Crimea, Volodymyr Bazhenov, CEO of Voda Kryma, tells Krymskaya Gazeta. Noting "wild evaporation of water" in all Crimean surface reservoirs, he blames the situation on the drought and on Ukraine's closing of the North Crimean Canal. Hailed as one of the Great Construction Projects of Communism, the canal was built in the 1960s by Komsomol 'volunteers.' After Russia annexed Crimea in 2014, Ukraine cut off Dnipro River water flows, alleging unpaid water bills by Crimea. Lack of water is hurting vegetable growing, livestock raising and winemaking. Shallow lakes and lagoons are turning into salt pans.
In a first for Ukraine, the train station in Mukachevo, Zakarpattia's rail hub, is being outfitted this summer with a 'transcontinental' platform, serving two rail gauges. On one side, EU-bound passengers will board European rail gauge trains. On the other side, Ukraine-bound passengers will board trains traveling on the wider, former Soviet gauge. In September, Ukrzaliznytsya is to launch a Mukachevo-Budapest train entirely on European gauge tracks, ending the need for rail car changes at the border. The new train will take six hours to travel 400 km to Budapest, stopping at the Hungarian cities of Debrecen and Nyiregyhaza. With new narrow gauge tracks, Ukrainian Railways plans direct service from Zakarpattia to Slovakia and the Czech Republic, Yevhen Kravtsov, the railways chairman, writes on Facebook.
In the race to build Kyiv's first airport business hotel, Dendra's Onovo opens tomorrow in the leafy, final stretch of Boryspil Highway, 15 minutes before the airport. Under the slogan 'Business, Family, Nature," the hotel offers 58 rooms, a conference center and restaurant. More information at www.onovo.ua
With UIA seeking to win landing slots this fall for direct Kyiv-Shanghai flights, Kyiv city rolled out the red carpet Tuesday for Xu Kunlin, vice mayor Shanghai, China's largest city. Dmytro Davtian, deputy chair of Kyiv City Administration, noted that he visited the city twice in the last few months and that Ukraine plans to send a large delegation to the city in November for the first China International Import Expo. Shanghai has a population of 24 million people.