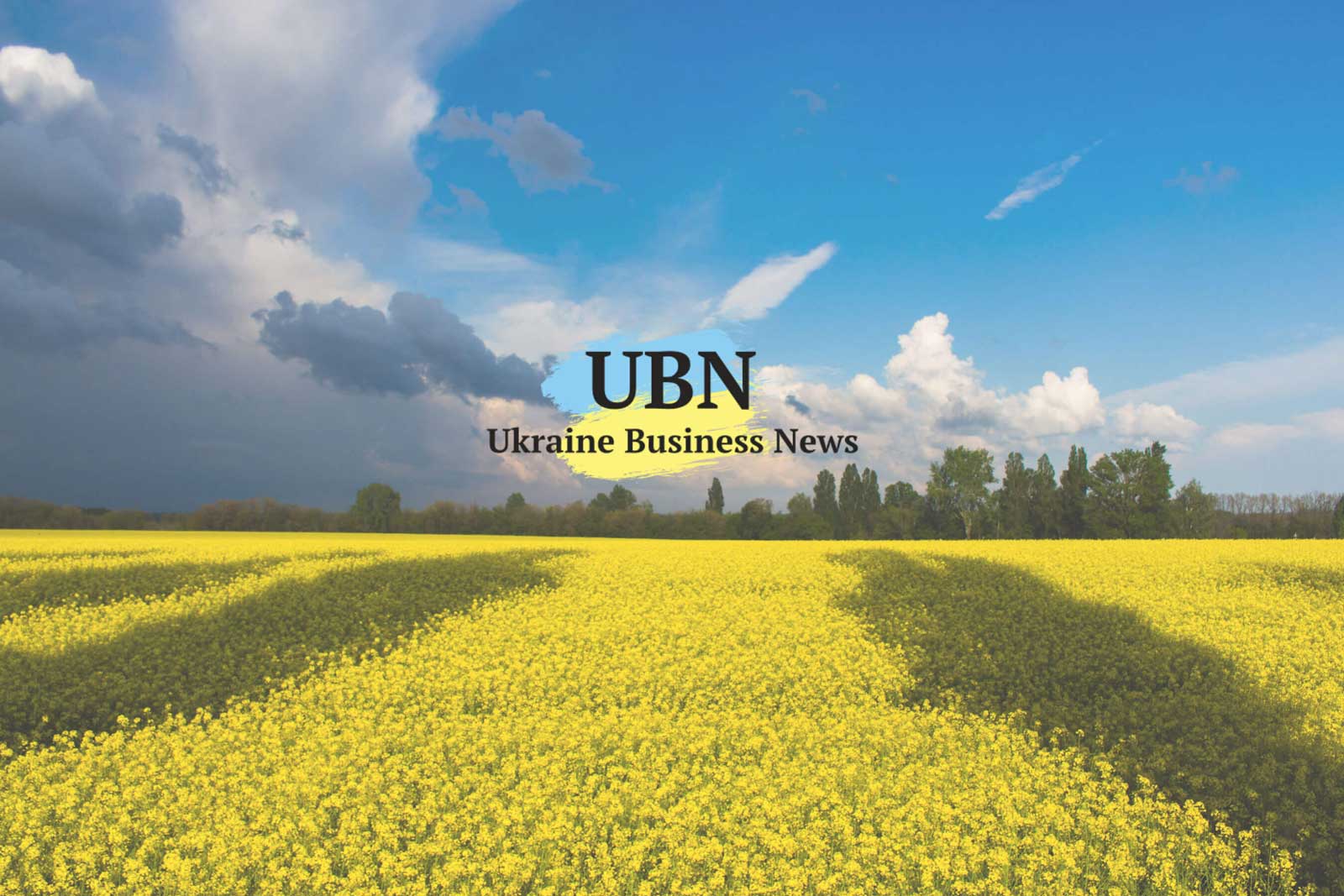 Wednesday, July 25
Big Chinese Delegation Studies Air Cargo Hub, Faster Trains, and Better Ports…Motion Sensors Crack Down on Overweight Trucks…Dragon: Economy Grew by 3.5% in Q2…Kyiv Airport: Security Forces Lockdown Contributed to Airport's First Accident Since 1923
A 30-member Chinese delegation representing eight companies and two banks is conducting meetings in Kyiv and Odesa this week, studying investments in an air cargo hub at Boryspil, high speed trains and improved Black Sea port services, Infrastructure Minister Volodymy Omelyan told the UBN. He said: "I was surprised at how quickly they came here, after my trip to China just last month." After a meeting Tuesday at Ukrzaliznytsia, the state railroad reported: "China's Eximbank and Industrial and Commercial Bank of China will be willing to invest in the development of Ukraine's railway infrastructure, improving the quality of its use and speed." The meeting was attended by representatives of: China Road And Bridge Corporation, China Railway Construction Corporation International Limited, China Railway Siyuan Survey and Design Group, China Railway Engineering Co., Ltd., China Railway International Group and China Railway Limited Group.

The president of China's New Lotus Land Corporation, Xiong Jiang, visited Uzhgorod Tuesday to discuss solar plant construction and a joint venture with Uzhgorod's Turbogaz, a company that makes oil and gas company equipment. Ukrinform reports that Mikhail Rivis, head of Zakarpattia's Regional Council, welcomed such investment, noting that his region has abandoned central heating and works to cut gas consumption and to use solar and biogas to produce heat and electricity.
With the big harvest months approaching, representatives of AgroGeneration, Bunge, and Cargill complained to Minister Omelyan that the state railroad's new automatic system for distributing grain hopper car has broken down and the system is on 'manual.' Speaking to the US-Ukraine Business Council, Omelyan said he was dissatisfied that the 1-year-old system no longer works and that he heard reports of grain traders forced to pay UAH 3,000 per car. The solution, he said, is more grain hoppers, more locomotives, and to experiment with allowing private operators to run freight trains on the 30 percent of the freight routes that historically are the least lucrative.
Turning to the highways, Omelyan said he is placing in operation this summer 'weigh in motion' systems to crack down on trucks violating the 40-ton maximum road weight. Addressing the grain traders at the USUBC, the minister warned that he did not want to embarrass foreign companies caught dealing with '60-70-80-ton trucks.' He said the country is investing $1 billion in road reconstruction this year, a post-Independence record.
Pushed by early harvests and infrastructure spending, Ukraine's economy grew by 3.5% in the second quarter, Dragon Capital calculates. With an early start to harvesting season, farm production was up 11.4% during the first half. Infrastructure spending was up 7.4% during the first half. Dragon writes: "We estimate real GDP rose by 3.5% y-o-y in 2Q18…Overall, we see the latest real sector data as being consistent with our full-year real GDP growth forecast of 3.5%." Last year, Ukraine's economy grew by 2.5%.
Within 18 months, Ukraine's massive gas pipeline system is to be separated from Naftogaz and set up as a separate company, Magistralni Gazoprovody Ukrainy, or Trunk Gas Pipelines of Ukraine, the supervisory boards of both companies agreed on Tuesday. Clare Spottiswoode, the British executive who chairs the Naftogaz Supervisory Board, said: "This is a critical milestone that will ensure Ukraine is in compliance with EU regulations, while guaranteeing Ukraine's energy security and economic prosperity." Gazprom's gas supply contract with Naftogaz expires at the end of next year. Advised by PwC Poland, Ukraine is reviewing proposals by European energy companies interested in managing the pipeline and buying gas from Russia.
Ukraine's exports of fruit and berries increased almost 60% during the first half of the year, hitting $100 million. Almost two third of exports go to EU countries. Compared to the first half of last year, exports of apples and pears quadrupled, to 24,000 tons. Exports of walnuts increased by almost 60% to 19,000 tons. Ukrsadprom, the industry association, reports that top buyers are: Poland, France, Turkey, Belarus, Germany, Greece and the Netherlands.
With the Israel-Ukraine free trade pact to be signed by the end of the year, representatives of Ukrainian IT and furniture companies arrived in Israel Monday for a trade mission, Ukrinform reports. Over 70 business to business meetings are scheduled for the mission, which is led by Economic Development and Trade Minister Stepan Kubiv. So far this year, bilateral trade is up 6% to almost $300 million.
American technology is helping an Odesa contractor meet a December deadline to rebuild Odesa Airport's 2,800 meter concrete runway, Minister Omelyan told the US-Ukraine Business Council. This week, the contractor, Pivdennyi Magistral, starts using the new American equipment, fitted to lay 7.5 meter-wide lanes of concrete. Rebuilding the Soviet-era runway is key to attracting new flights and new carriers to Odesa, Southern Ukraine's largest airport. Banking on a new runway, Wizz Air and Ryanair are considering starting flights to Odesa next year.
A lockdown of Kyiv Sikorsky Airport last month by security personnel wielding automatic weapons contributed to the airport's first accident since it opened in 1923, the airport management said Tuesday in a statement carried by Open4Business. Breaking a one-month silence, airport managers said agents of the National Anti-Corruption Bureau occupied the airport for 19 hours, from 10 am on June 14 to 5 a.m. on June 15, preventing senior employees from entering their offices and communicating with each other.
The lockdown coincided with a violent thunderstorm at 8:40 pm on June 14. Strong wind gusts forced an arriving Bravo Airways McDonnell Douglas MD-83, carrying 175 passengers and crew, to overrun the landing strip, ending up on its belly in the mud. "The situation was complicated by the increased threat of an explosion: there were four tons of aviation fuel on board. There was a threat to the lives and health of the passengers. At that time, the airport's management, which was, in fact, hostage to the security forces, was not able to take measures that are appropriate to that weather condition," read the statement by the management of Kyiv International Airport, a city company, and Master-Avia, a private company that manages the terminal and apron. Bravo is based at Sikorsky.
"In case of new attempts to block the airport's work by the security forces, [management] will suspend handling flights for the sake of the safety of passengers and crews," Kyiv Sikorsky management warns. Ukraine's fastest growing major airport, Kyiv Sikorsky saw its passenger flow jump by two thirds during the first half of this year, to 1,148,000 passengers. Of this flow, 96% were international. This year, Ukraine's security officials were to start following a new "anti-maski show" law which forbids heavy handed tactics in cases of suspected white collar crimes. In this case, the investigative group, the National Anti-Corruption Bureau (NABU) has not released its version of events, or an apology.
For comments and story tips, Brooke is reachable at: jbrooke@ubn.news