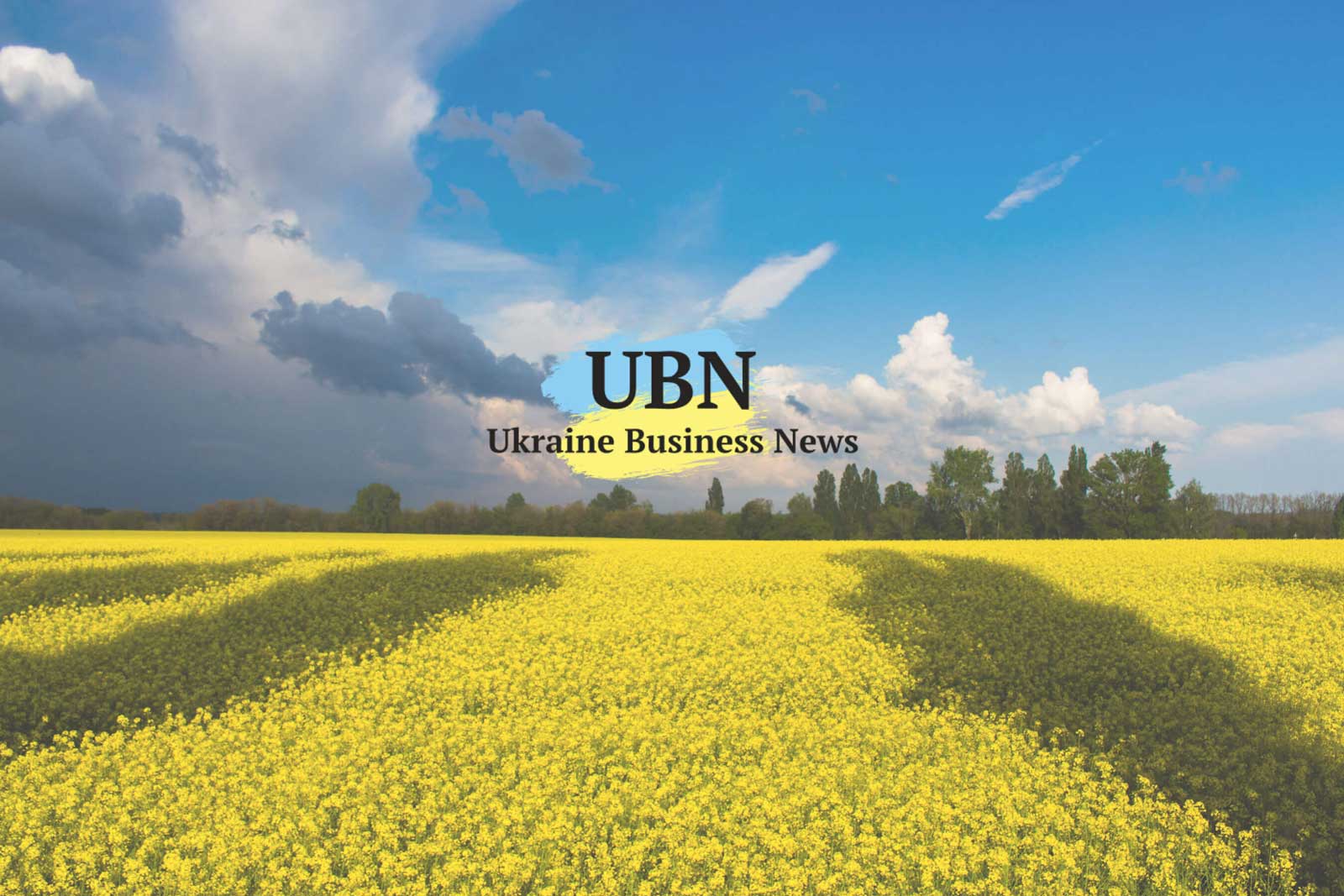 Tuesday, November 20
TurkStream, Russia's Other Ukraine Bypass Pipeline, Crosses the Black Sea…No one Wants to Buy Ukraine's Gas Pipelines…Energy Investor Lure on the Horizon: Production Sharing Agreements…Farmers Sour on Sugar…Ukraine's Largest Unfinished Building to Go on Sale
The presidents of Russia and Turkey inaugurated Monday the offshore section of the TurkStream pipeline. Capable of carrying a total of 31.5 billion cubic meters of Russian gas a year, twin pipelines now run 910 km across the floor of the Black Sea, from Russia's Anapa to Turkey's coastal town of Kıyıköy, 30 km south of Bulgaria. With President Putin joining a ceremony in Istanbul, Turkish President Erdogan promised to complete the land section and commission the $7 billion project within a year.

As early as 2020, a new pipeline could run up through Bulgaria, Romania to Hungary. This could render redundant an existing pipeline that takes Russian gas through Ukraine to Romania and Bulgaria. "TurkStream is as threatening as Nord Stream-2" Andriy Kobolyev told Ukrainian TV last month, referring to Russia's Baltic undersea pipeline to Germany. "It is smaller in volume, but the threat according to the principle is the same. This is the removal of transit volumes from Ukraine and transferring them to another route.
None of the 10 European companies seeking a partnership role managing Ukraine's massive pipeline system wants to actually buy or invest in the system, Naftogaz CEO Andriy Kobolyev said Monday at A7's Ukrainian Energy Week '18 in Kyiv. Earlier this fall, Kobolyev valued the pipeline system, known as GTS, at $14 billion, implying that a foreign management partner should pay $7 billion for 49%. But, Russia is building two pipelines to send gas to Europe by bypassing Ukraine. "With Nord Stream 2 and TurkStream, I cannot see any realistic wish to buy Ukraine's GTS – maybe it will emerge later," Kobolyev said Monday. Gazprom's transit contract with Naftogaz expires in 13 months. After that, it is unclear how much Russian gas will continue to flow through Ukraine's pipes.
The EU wants Ukraine to remain a gas transit country, partly to diversify routes of gas supply to Europe and partly to strengthen Ukraine's economy, EU Ambassador Hugues Mingarelli told the forum. "If one day Ukraine loses its transit role, every year its budget will lose $2-3 billion," he referring to transit fees paid by Gazprom. "That is why we say Ukraine should remain a transit country."
Oil and gas production sharing agreements – key lures for foreign energy companies to come to Ukraine – will be announced in coming weeks by the Cabinet of Ministers, Yaroslav Petrov, an energy lawyer for Asters, said Monday at the Energy Week forum. Separately, Rada member Nataliya Katser-Buchkovska highlighted two more changes to motivate foreign investors: electronic auctions of oil and gas licenses and a new revenue sharing system with local governments. Noting that private companies account for only 20% of Ukraine's gas production in Ukraine, or 4 billion cubic meters, she said: "This market has very big prospects. Ukraine has more than 1 trillion cubic meters of reserves."
In its defense, state gas producer UkrGazVydobuvannya said it produces 75% of Ukraine's gas, but holds only 38% of government-issued permits. Oleg Prokhorenko, chairman of UGV, told the forum that since 2016, his company has applied 170 times for licenses, but received only 17. According to a common critique, unqualified private companies received licenses by paying bribes.
Through September, Ukraine imported 25% less gas than during the same period last year, but ended up paying 25% more, according to analysis of data from the State Statistics Service. Over the first nine months of this year, gas has averaged $289 per 1,000 cubic meter, compared to an average price of $231 last year. With a transparent and free import market, Ukraine's higher prices mirror higher regional gas prices. Through September of this year, Ukraine paid $2.3 billion for 7.9 billion cubic meters of gas.
Naftogaz' failed Eurobond placement last week is clouding bond selling prospects of two other 'quasi sovereigns' – Ukrzaliznytsa and Ukreximbank – Bloomberg writes in a report headlined: "Ukraine's Bond Market Setbacks Put Foreign Financing at Risk." From Hamburg, Lutz Roehmeyer, chief investment officer at Capitulum Asset Management, says: "Now that the sovereign could issue, but the first quasi-sovereign could not, this is really bad news for any other company out of this country as funding sources are scarce." From Kyiv, Yuriy Butsa, Ukraine's state debt chief, says the first question he gets from investors is: "Where are you with the IMF?"
Ukrainian farmers sour on sugar, as world prices lag at barely half the levels of two years ago. Next spring, the area planted in sugar beets could be down by 25%, according to Uktsukor, the National Association of Sugar Producers. This year's area, 280,000 hectares, was down 13% from last year. The number of operating sugar refineries could fall to 38 in 2019, from 46 in 2017. Sugar exports were down 27% in the marketing year ended in August, to 560,400 tons of sugar. Ukrtsukor says: "The global market continues to be surplus, and this directly affects the reduction of sugar exports."
Astarta, Ukraine's largest sugar producer, reports its net income through September was down 80% yoy, to $17 million. Concorde Capital's Alexander Paraschiy writes: "Weak sugar prices will unlikely allow the company to show significant improvement in overall profit in the coming quarters."
Indonesia's Armed Forces plans to buy M4-WAC-47 assault rifles from Ukraine and is interested in Ukrainian drones, electronic warfare, and radio and radar detection and systems, including counter-battery, UkrOboronProm reported last week after participating in Indo Defense 2018 in Jakarta. In addition, the defense sales company, Ukrspecexport, signed an agreement with a "leading Indonesian defense company" to promoted Ukrainian armored vehicles in southeast Asia. IHS Jane's Defence Industry writes from Bangkok: "Ukraine's defense industry is looking to boost its presence in Indonesia and take advantage of US laws that sanction procurers of Russian military equipment."
Ukraine's largest unfinished building, the Respublika shopping center in southern Kyiv, is to be auctioned Dec. 13 by the Deposit Guarantee Fund, Focus magazine reports. The massive shopping center near Teremky Metro station, on Kyiv's Ring Road, was collateral for loans of Dmitry Firtash's now insolvent Nadra Bank. The National Bank of Ukraine stopped earlier sales, objecting to what the central bank called low sales prices. Noting that other major shopping centers subsequently opened on the Ring Road, Focus says delay leads to depreciation. It warns that the once grandiose project may have a future as 'a large warehouse.'
To create a strong airport for Ukraine's southeast, Dnipropetrovsk politicians back a $35 million line item in the 2019 budget to start construction of Dnipro Regional Airport, serving Dnipro and Zaporizhzhya. Tentatively called Pridniprovia, the airport would be built roughly midway between the two cities, on the right bank of the Dnipro River, in Solone, Dnipropetrovsk region. A merger of the two city's existing airports, could create Ukraine's sixth busiest airport, using as a guide last year's combined traffic of 625,400 passengers.
For comments and story tips, Brooke is reachable at: jbrooke@ubn.news