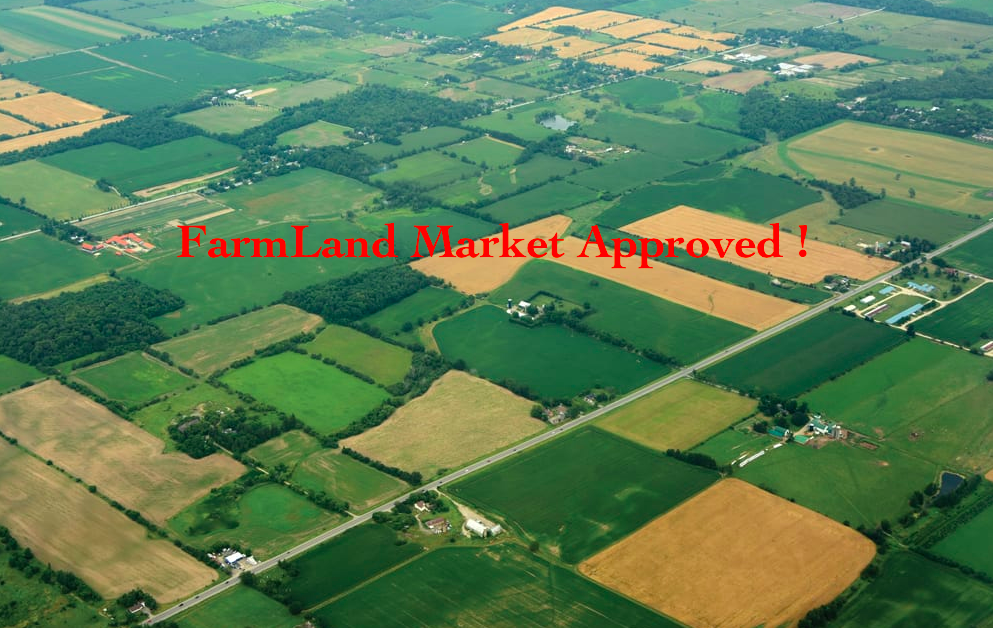 Tuesday, March 31
Taboo Falls: Rada Approves A Farmland Market... Rada Votes to Block Kolomoisky from PrivatBank...Gov't Forecasts 3.9% GDP Drop This Year...To Get Through Corona, Gov't Plans to Double Borrowing...Chinese Buy Into Odesa Container Port
Ukraine just made two big steps toward an IMF agreement.
First, the Rada voted in the early hours of this morning to create a farm land market. The law comes into effect in July 2021. It limits sales to 100 hectares and to Ukrainian buyers. In 2024, the limit rises to 10,000 hectares. Foreigners and companies with foreign capital are banned from the market. Analysts predict the IMF will accept this watered down version, valuing it for its symbolic value – ending a 19-year-old ban on farm land sales.

Second, the Rada approved a financial bill designed to block the return of PrivatBank to Ihor Kolomoisky and his business partners. Facing parliamentarians wearing face masks against coronavirus, President Zelenskiy made an emotional appeal to the Rada: "We get $10 billion or maybe more…this is blood for our economy." With a 3-party coalition, he won the vote by a 41-seat margin. By mid-April, the Rada is to conduct a second vote, possibly voting remotely due to the quarantine.
After DTEK, the nation's largest electricity supplier announced Friday it will restructure $1 billion of debts, government officials are warning that Ukraine has to move fast to avoid "default." "Without the support of international financial institutions to repay external and internal debts, we probably will fall into the abyss of default –an extremely scary scenario for our country," Prime Minister Shmygal said Monday evening on the Freedom of Speech TV program. "We do not want it. We do not anticipate such a development. And we will do our best to keep the country financially stable."
On a second try, the Rada also approved Serhiy Marchenko, as Finance Minister. A former deputy minister under minister Oleksandr Danylyuk, he replaces Igor Umanskyi, who created too many enemies in the frenzy of budget cutting last week. Timothy Ash writes from London: "Three finance ministers in a month, at a time of global crisis, does not reflect particularly well on Zelenskiy."
In a one-month flip, the Economy Ministry has changed its GDP forecast from 3.7% growth this year — to 3.9% decline. In its updated forecast, year-end inflation rises to 8.7%. The hryvnia devalues by another 5%, to UAH 29.5 to the dollar. Unemployment rises to 9.4%, from 8.1% today. The average monthly wage stagnates at the current level of 11,000 hryvnia — 14% below the earlier forecast for year end. On Telegram, Prime Minister Shmygal wrote: "We may not be happy with all the numbers, but we expect an improvement of the economic forecast in the second half of the year."
Undermining one pillar of Ukraine's economy in 2020, about 500,000 workers took up President Zelenskiy's invitation to return to Ukraine to sit out the coronavirus quarantine. On Monday, the National Bank of Ukraine reported Monday that Ukrainian workers sent home $1 billion a month last year, through official and informal channels. The top five countries for wage remittances were: Poland – $3.7 billion; Russia – $1.2 billion; the Czech Republic – $1.1 billion; the United States – $984 million; and Britain – $601 million.
In an early sign of a coronavirus recession, Metinvest, Ukraine's largest steel producer, reports sharp drops in export prices of main export products. Compared to Jan. 17, prices last Friday were down 19% for slabs, and 17% for billets.
Concorde Capital's Dmytro Khoroshun writes: "If Metinvest makes little or no money on its operations, it might face problems servicing its debt already this year…The recent declaration of debt restructuring by DTEK Energy, a Ukrainian energy company which has the same controlling shareholder (the SCM group) as Metinvest, shows that Metinvest cannot assume its shareholders will provide financing as the steel market situation deteriorates."
To ease the social impact of the coronavirus quarantine, the government plans to nearly double its borrowings this year, to $23 billion. In a statement to the Rada, the government proposed tripling the budget deficit to $10.6 billion and doubling foreign borrowing, to $9.4 billion. Budget revenues are forecast to drop by $4 billion. The government also radically slashed forecast income from privatization this year, to $18 million, from $220 million.
With foreign markets volatile over the impact of coronavirus curbs, the State Property Fund is suspending privatizations of 'big' state companies "until the stabilization of the financial markets," Dmitry Sennichenko, head of the fund, announces on Facebook. He appeals to Ukrainian investors to look at the Fund's inventory: "Thousands of small-scale privatization facilities: baths, garages, abandoned houses, non-working facilities, unfinished construction."
In a policy reversal, the government may buy shares in private companies to save them, the Cabinet of Ministers says in the new budget bill. Shares would be paid with government bonds.
After consulting with bond dealers, the Finance Ministry cancelled the weekly government bond auction, normally held every Tuesday. The March 10 auction was also cancelled.
For now, the hryvnia is stable. Yesterday, the central bank did not sell dollars and the exchange hovered around UAH  28/$.  Last week, the central bank sold $77 million to defend the national currency. In each of the two prior weeks, it sold $1 billion. Yesterday, to replenish stocks of US dollar currency, the central bank exchanged $180 million in cash-for-non-currency in operations with 12 banks.
Coronavirus cases inched up Monday, rising to a total of 548 confirmed cases, with 13 dead. Number are 'growing rapidly' in Kyiv, which now 102 cases, Mayor Klitschko told reporters Monday. Also on Monday, the Rada appointed as Health Minister Maksym Stepanov, a Poroshenko-era administrator. He replaces Ilya Yemets, a Yanukovych-era Health Minister. This time around, his 3-week tenure was marked by his comment that, in the age of coronavirus, people are over 65 are 'corpses.' On Monday, the EU announced it is allocating €80 million to help Ukraine fight the novel coronavirus.
China Merchants Port Holdings is buying a minority stake in Odesa Port's container terminal, Brooklyn – Kiev Port LLC. A unit of a Chinese state company, China Merchants is paying $1 billion to buy into the Odesa container terminal and nine other container terminals worldwide, reports the Center for Transportation Strategies. The seller, Rodolphe Saadé, CEO of the CMA CGM Group of Marseilles, says: "Given the high uncertainty caused by the coronavirus crisis, the closure of this transaction, as announced previously demonstrates the sustainability of the CMA CGM Group."
With an eye to expanding rail container traffic from China, a new logistics company has signed a 10-year lease on an intermodal terminal in Dobrá, Slovakia, 10 km west of Ukraine's border town of Chop. Last month, the new operator, Bulk Transshipment Slovakia handled 44 containers from Xi'an, in northwest China, reports Railfreight news site. Despite disruptions caused by the fight against coronavirus, the number of freight trains running between China and Europe in January and February was up 9% y-o-y.
From the Editor: Advocates of Ukraine's pro-Western, free market path breathed a big sigh of relief last night. Only 12 hours earlier, political analysts were skeptical that Zelenskiy would win approval of two bills needed to unlock $10 billion in international aid. After a cliffhanger, the votes fell into place. After the debacle of the March 4 cabinet purge, Zelenskiy is back as a viable political leader. With Best Regards, Jim Brooke  jbrooke@ubn.news