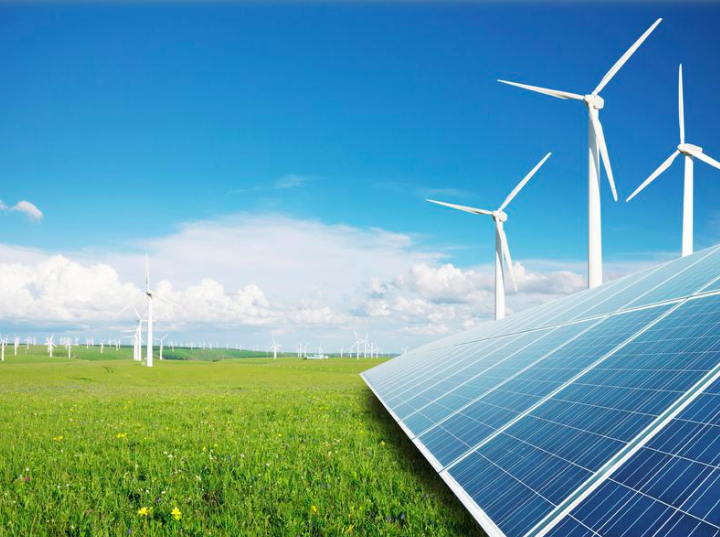 Foreign investors in wind and solar warn that Ukraine risks international arbitration and a souring of foreign investors on Ukraine if the government retroactively slashes 'green tariffs,' makes plant commissioning dependent on government hookup to the grid, and imposes half year long blackout periods on purchases of power from renewable plants. "Ukraine Unveils Plans for Retroactive FIT Cuts," headlines an article in PV Magazine about cuts to feed-in tariffs.

One Western solar investor tells the UBN the government's proposed 25% cut in solar feed-in tariff coupled with the 200-day black out period could cut his revenues by 40%. "Ukraine is about to do something which will be perceived very negatively by the investment community, and is very dangerous for its efforts to attract FDI to boost its economy," he emails from London. "The situation is very serious, and despite all the efforts of the industry, the government is not willing to find a compromise, and on the contrary is making its position harsher with each iteration."
Foreign investor pushback was clear to the Energy Ministry's proposed tariff cuts at last week's Adam Smith Energy Conference in Kyiv.  proposed to cut wind rates by 10% and solar by 15 to 25%, depending on plant size. "I just am amazed at the optimism that currently exists with the Ministry of Energy, Ukrenergo and others," exclaimed Narek Harutyunyan founder and CEO of Rengy Development, a developer of solar in Armenia, Kazakhstan and Ukraine. "They say that now we will create the conditions for investment and investors will come to us. When the same investors, who have now entered the working system, do not know what will happen to them in 6 months?"
Concord Capital's Alexander Paraschiy warns of a collision: "While the initiative to decrease feed-in tariffs does not look friendly for investors into green energy, it looks like a forced move by the government, taking into account that green rates are too high in Ukraine. The high rates bring distortions to the wholesale market, so it is likely that the ministry's initiative will be supported by law makers. Also, we see that this will be not the last attempt to decrease green rates in Ukraine."
With EU gas prices at their lowest levels in four years, Ukrainian households will receive gas bills for February that are almost 40% below the levels of one year ago, Prime Minister Honcharuk said Monday. Europe's gas glut is seen as a result of a mild winter, new LNG plants coming on stream and the coronavirus threat cutting Chinese consumption. Honcharuk said: "This happened thanks to the wonderful weather."
Capping five years of work, Ukraine launches this week virtual natural gas reverse flow with Slovakia, the main hub for gas exiting Ukraine for the EU. Under this system, Russian gas is shipped to users in eastern and central Ukraine, then Ukraine's pipeline operator makes up the difference with gas pumped from storage reservoirs in Western Ukraine. This cost saving system became possible two months ago with the signing of the new EU-compliant gas contract with Gazprom, says Serhiy Makogon, CEO of Gas Transmission System Operator of Ukraine, the new spinoff from Naftogaz. Virtual reverse flow started one month ago with Poland.  The system is to be established with Hungary this spring, Makogon writes on Facebook.
Due to lower domestic interest rates, this year's massive $4.6 billion road building program is getting more funding from state bank loans, Prime Minister Honcharuk said Monday after meeting with the Ministers of Finance and Economy and the leadership of the central bank. "An additional 19.3 billion UAH ($785 million) at a lower interest rate is more quality roads in Ukraine this year — mostly from state banks," he said. In addition to the loans, Ukravtodor, the state highway agency, is expected to place at least $200 million in Eurobonds.
Ukraine's government starts broadcasting this week a bilingual Ukrainian/Russian TV channel to Crimea and the Russia-controlled sections of the Donbas. Called 'Dom', or 'Home' in Russian, the channel hews to the theme: 'Ukraine is our home.' Yulia Ostrovska, interim director of the new channel, told reporters in Kyiv Monday that about half of residents in the Russia-controlled areas do not have access to Ukrainian TV. Four leading Ukrainian media groups — 1+1, StarLightMedia, Ukraina, and Inter — are providing their "most premium entertainment content."
The launching comes after these media groups agreed on Friday to offer their broadcasts to the occupied areas in unencoded formats. The new initiatives to break Moscow's media grip comes after USAID helped pay for the erection last year of 13 broadcasting towers along the two lines of control. In the Soviet era, Moscow jailed people for listening to Voice of America. With varying degrees of success, the Soviets electronically jammed broadcasts from the West.
MIPIM, often considered the world's largest international real estate exhibition, is being postponed due to coronavirus fears. Expected to draw 20,000 participants, the Cannes event is moving from March 10 to June 2-5. About 100 Ukrainian exhibitors, realtors and government officials were planning to particpate. For the same reason, the Swiss Ukraine Forum, scheduled to start the same day in Bern, Switzerland, has been postponed to Sept. 22.
The coronavirus could cost Chinese airlines $15 billion through May, according to Chinese media estimates, cited by Interfax-Ukraine. Hong Kong's Cathay Pacific is asking 80% of its 32,000 employees to take turns at taking three weeks of unpaid leave. With Chinese tourists grounded, coronavirus costs Europe's tourism industry €1 billion a month, EU industry chief Thierry Breton tells France's BFM TV.
So far, Ukraine travel seems unscathed. At Lviv airport, passenger flows for January and February hit 303,200, up 29% over the first two months of last year.
UIA is not planning to cut flights to Italy. It has seen only a handful of passengers asking for refunds or travel postponements, reports the airline's Facebook page. Northern Italy is Europe's coronavirus hotspot, with 1,835 cases and 52 deaths. Wizz Air is reducing its flights to Italy from March 11 to April 2.
Kyiv should get flights to Abu Dhabi, capital of the United Arab Emirates, with the creation this fall of Wizz Air Abu Dhabi. Flying Airbus A321neo jets, the new discount airline will be based at Abu Dhabi International Airport. There currently are flights between Kyiv Boryspil and two airports in the Emirates – Dubai and Sharjah. Budapest-based Wizz Air flies from Kyiv Sikorsky to 30 EU cities.
Determined to position itself as Ukraine's leading domestic carrier, Windrose Airlines is buying eight ATR72-600 turboprops over the next 18 months. Seating 72 passengers, the commuter planes will be used to fly from Kyiv Boryspil to eight cities: Dnipro, Ivano-Frankivsk, Kharkiv, Kriviy Rih, Lviv, Mykolaiv, Odesa and Zaporizhia. In addition, Windrose will use fly to these EU cities: Berlin, Bucharest, Burgas, Ljubljana, Sofia and Zagreb. In addition, Windrose plans to add two A320/321 jets to its fleet, Vladimir Kamenchuk, the company CEO, tells the Center for Transportation Strategies. Believed to be controlled by Ihor Kolomoisky, the airline flies charters to Egypt, Greece, Italy and Turkey.
From the Editor: If wind and solar investors came to Ukraine lured by 'Poroshenko tariffs', should a new round of investors look at concessions and privatizations as done under 'Zelenskiy rules?' The impasse over green tariffs has gone on for too long. The government should put a decision maker in the room for talks with industry and negotiate a consensus solution. After six months, the freeze on investment in green projects is starting to chill Ukraine's overall investment climate. With Best Regards, Jim Brooke jbrooke@ubn.news