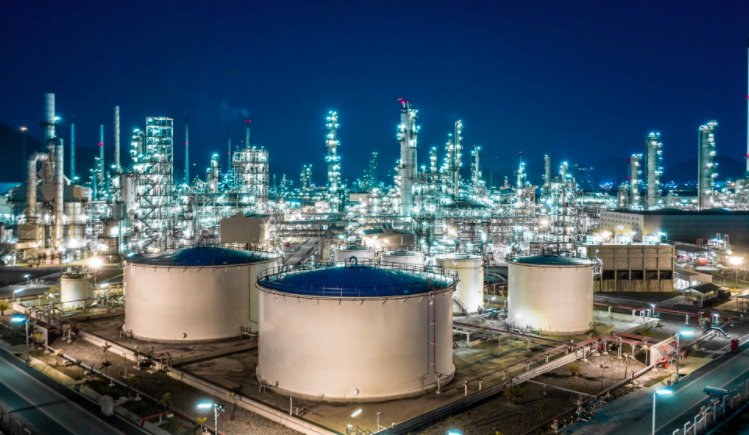 Tuesday, June 23
Ukraine: Gas Station for EU...From Krk to Chop, Persian Gulf Gas for Ukraine?...Political Moves Threaten Ukraine's $7 billion Gas Transmission Deal with Gazprom...Retail Returns to Pre-Crisis Levels...Seven Airlines Now Fly International Routes from Kyiv
"Ukraine Becomes Unlikely Beneficiary of Natural Gas Glut" headlines a Bloomberg story about the Naftogaz' business of storing gas for the EU. Compared to this time last year, the volume of EU gas stored in Ukraine's underground reservoirs has tripled, to 2.8 billion cubic meters, and the number of companies renting space has jumped, from seven to 54 . With Enaurope expected to run out of storage space by early September, Ukraine now has 13 bcm of empty storage, about 13% of Europe's capacity. The cost of storing gas in Ukraine — €3.16 per megawatt-hour – can be half the cost of storing in the EU.

Ukraine's natural gas reserves in storage increased last week to 19.2 bcm, 48% higher than this time last year. Ukraine's underground storage system consists of 12 depleted fields, largely in the west, but also in Sumy, Kharkiv and Luhansk oblasts. Ukrtransgaz reports the system is 62% full.
Persian Gulf gas could come to Ukraine next year through a floating LNG terminal that Croatia is building off the island of Krk, in the northern Adriatic. With a throughput of 2.6 bcm a year, the terminal will connect early next year with Central Europe's gas pipeline network. Krk is 850 km southwest of Chop, Zakarpattia's main border crossing with Hungary. Sergey Makogon, general director of Ukraine's gas transmission system operating system, writes on Facebook: "Great news. Another LNG terminal will start operating near Ukraine. Ukrainian traders will be able to start purchasing and deliveries through Hungary."
By July 1, Gazprom will return $1.5 billion to Poland's oil and gas company PGNiG to compensate for overpayments made since 2014, reports PGNiG. On March 30, Poland PGNiG won a lawsuit in Stockholm's Arbitration Court. Gazprom appealed earlier this month, but has agreed to pay pending the final decision, PGNiG says. The Yamal contract, signed by Poland and Russia in 1996, has a 'take or pay' clause where Poland must buy 8.7 bcm through 2022. Poland successfully argued that Gazprom charged prices inflated above the regional averages.
Without a Ukraine-style 'ship-or-pay' gas transmission contract with Gazprom, Poland is forced to accept rock bottom transmission fees for use of the Polish section of Russia's Yamal–Europe pipeline, The Financial Times writes in an editorial: "Poland counts the cost of turning down Russian gas taps." The FT writes of Gazprom's use of EuRoPol gas line: "For the third quarter of 2020 it will be paying for a Polish transit tariff that is 2.5 times less than for Ukrainian transit."
Ukraine's 5-year $7 billion gas transit contract with Russia could be threatened by a move to undermine the independence of Ukraine's gas transmission operator at a time when EU certification is underway. Aura Sabadus warns in an Atlantic Council blog that political moves by pro-Russia Rada members could give Gazprom the opening to walk away from the 'take or ship' contract, which is proving costly to Russia's state energy company. Sabadus writes: "Since the beginning of the year, Russia transited an average of 133mcm/day, which means that it has been using only three quarters of the total booked capacity, but paying for the full 178mcm/day at a time when European hub prices fell to record lows, shrinking Gazprom's profits."
"Ukraine's worst move yet" Alan Riley writes in a second Atlantic Council blog warning about the dismissal of Walter Boltz, the Austrian board chair of the Ukrainian transmission operator. "The sacking is extremely dangerous and has enormous ramifications for Ukraine's entire reform drive," writes Riley, a senior fellow with the Atlantic Council Global Energy Center. If EU rules are violated, he warns: "Gazprom may pull the transit contract and with it the guaranteed fees that Ukraine needs."
In May, Ukraine's "main retail sectors" largely returned to pre-crisis levels of February, reports PrivatBank, the nation's largest bank. Drawing on data from bank card use, 'non-cash turnover' in grocery stores in May was 23% above February. Electronics and household appliances was down 43% in April, then returned to normal in May. Similarly, gas station spending returned to normal in May. The bank concludes: "In May 2020, the trade turnover in the main retail sectors reached the pre-crisis level."
Starting today, the central bank stops calculating the Ukrainian Interbank Rate Index, or UIIR, and replaces it with a new indicator of the value of resources in the interbank credit market. Using a more advanced calculation method, the National Bank of Ukraine will come out with a new daily index: the Ukrainian OverNight Index Average, or UONIA.
To blunt the ongoing spread of coronavirus, the government plans this week to check at least 10,000 restaurants and to tighten up compliance with rules on wearing masks in buses, trains and subways. The President's office says inspections and fines are tripling. Tougher measures are up to the governors of the eight regions – largely in the west — where the infection rate is considered excessively high: Chernivtsi, Ivano-Frankivsk, Lviv, Rivne Ternopil, Volyn, Zakarpattia, and Zhytomyr.
Concorde Capital's Zenon Zawada writes of the quarantine: "The government has made clear it no longer wants to pay the political cost of extending it, especially when rival politicians have been capitalizing on public impatience and hostility ahead of the October local elections."
SkyUp, Ukraine's discount airline, plans to resume international flights on July 1 with flights from to Georgia and Albania from Kyiv Boryspil. Belavia, Czech, KLM, Lufthansa, Ryanair, UIA and Windrose have started flying limited routes from Kyiv Boryspil. Wizz Air is flying from Kyiv Sikorsky. Yesterday, 60 flights were scheduled to take off from Kyiv's airports – 21 from Kyiv Sikorsky and 39 from Kyiv Boryspil.
Ukraine's European identity appears to be strengthening, according to a nationwide poll completed two weeks ago by Active Group, a Kyiv-based sociological research company. Almost one quarter of respondents said they had traveled to the EU in the last three years under the visa-free regime. Asked if they considered themselves European, 57% said yes, and 38% said no.
From the Editor: One of Ukraine's great victories was the 5-year, $7 billion gas transmission deal forged at the 11th hour last December with Gazprom. Now, with gas prices at rock bottom levels, Gazprom lawyers are studying how to get out of this costly contract. The Zelenskiy government should not hand them the pretext. With Best Regards Jim Brooke jbrooke@ubn.news