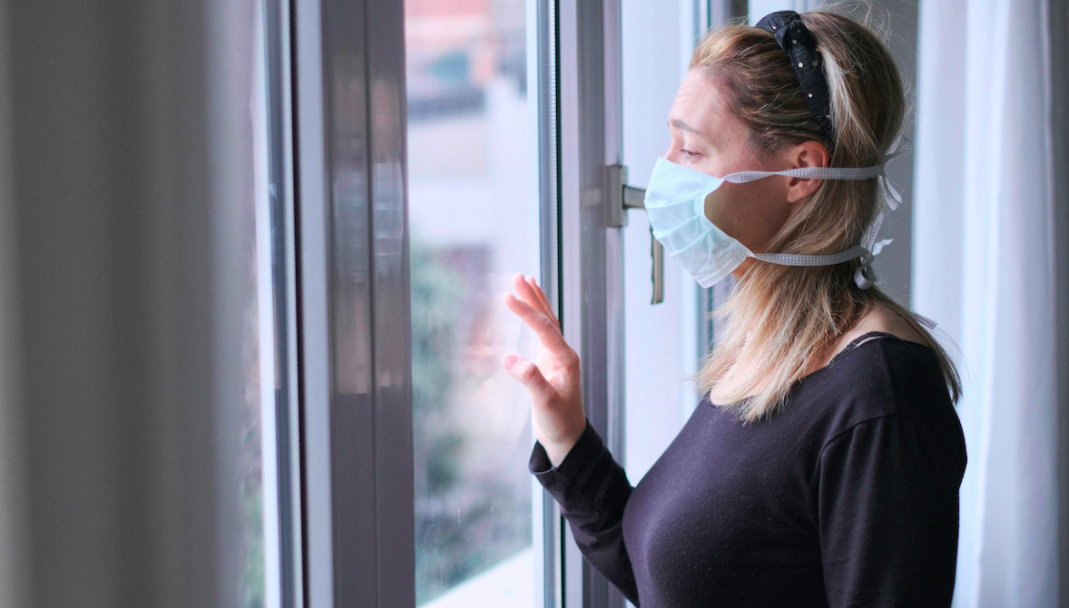 Tuesday, June 16
Wizz Air Starts Flights Today from Kyiv to 10 EU Countries...Air Links will Lag to 'Red List' Countries...Corona-Refugees: Thousands of Ukrainians Walk Into Poland to Work...Ukraine Doubles Exports to China, Relegating Russia to Little Brother
Two weeks in self-isolation awaits all travelers who come to Ukraine from any of 51 countries on the Health Ministry's new 'red list' of countries with coronavirus infection rates higher than Ukraine's. Key countries are: US, Canada, Britain, France, Italy, Spain, Belgium, Netherlands, Portugal, Sweden, Kuwait, Singapore, UAE, Moldova, Belarus and Russia. The 'green list' – no self-isolation — includes: Germany, Switzerland, Poland, Hungary, Austria, Slovakia, the Czech Republic, Romania, Bulgaria, Greece, Israel, Egypt, Turkey Kazakhstan, Iran, Latvia, Lithuania, Estonia, and Finland. All visitors to Ukraine must now have health insurance adequate to cover coronavirus treatment.

Updated every three days, the list will influence airline plans to restore air routes with Ukraine. Two weeks in self-isolation is expected to deter foreign visitors. 'Red list' countries have worse infection rates than Ukraine's 37 active cases per 100,000 people. To calculate Ukraine's rate, the Health Ministry used a national population of 43.7 million people, 17% greater than the 37.3 million 'assessment' made public in January by Dmytro Dubilet, then Minister of the Cabinet of Ministers.
Today, Wizz Air plans to re-start flights from Kyiv Sikorsky to 10 countries on the 'green list': Germany, Poland, Hungary, Austria, Slovakia, Denmark, Greece, Latvia, Lithuania, and Estonia – and to two countries on the 'red list': Britain and Portugal. Yesterday, Belavia started flights between Kyiv and Belarus, a 'red list' country. Infrastructure Minister Vladyslav Krykliy writes on his Telegram channel that this week national airlines start flights between Kyiv Borypsil and three 'green list' countries: Lufthansa to Frankfurt;  KLM to Amsterdam; and SWISS to Zurich. Also this week, SAS restores service to Oslo and flydubai to Dubai. On Sunday, Ryanair plans to fly from Boryspil to Barcelona, Madrid and Krakow.
UIA, Ukraine's largest carrier, is scheduling only a handful of international flights in coming weeks, waiting for migration rules to clarify and aiming to unveil its new schedule Aug. 1, Evgeny Dykhne, the airline's president, tells reporters at Boryspil. On June 25, the airline offers a special flight from Miami to Boryspil. Noting that Ukraine's national flag carrier now competes against European airlines that get big bailouts, he said: "Opening routes, we will proceed from the point of view of how much they will be unprofitable for us. We will exclude the fact that they will start with profit."
Odesa airport resumes international flights this week with Belavia flying daily to Minsk and Wizz Air flying twice a week to Berlin and Budapest.
Ukraine's three checkpoints on the line of control with Crimea – Kalanchak, Chaplynka and Chonhar – re-opened yesterday. Everyone entering mainland Ukraine has to download the Diy Vdoma location app and self-isolate for two weeks.
With air, rail and bus ties with Poland still cut after three months of quarantine, pedestrian traffic is strong and running 4 to 1 in favor of crossings into Poland. Almost 2,500 Ukrainians are going into Poland through the Medyka crossing every day, compared to 600 coming into Ukraine, UNIAN reports from the border crossing, citing Alexei Havel, a regional official with Ukraine's Border Service. On Sunday, Ukrainians, largely migrant workers, faced 10 hour waits as Polish border officials took temperatures and called employers to check work permits.
Setting the stage for greater labor migration, the government now says Ukraine's GDP could shrink by up to 8% this year. In mid-April, the Economy Ministry based the revised budget on a 4.8% drop. The National Bank of Ukraine forecasts a 6-7% drop. Last week, the IMF forecast an 8.2% drop. The Cabinet of Ministers economic forecast now reads: "Ukraine is traditionally more vulnerable to economic shocks, and therefore can feel a more significant impact: GDP may fall by 4-8% compared with 2019."
Residential construction fell 56.5% yoy during the first quarter of this year, reports the State Statistics Service. New housing construction fell by 83% in Kyiv city to 184,400 square meters. The fall was so sharp that Lviv surpassed the capital, starting construction of 238,900 square meters.
Overall construction is down by 9% through April. With many wind and solar projects frozen, infrastructure construction is down by 11% yoy through April. ICU writes: "Partially, it will be offset by the expected intensification of "Great Construction" projects, primarily related to the construction and repair of roads and bridges. In general, we expect construction to fall by 12-15% this year."
Powered by a nearly doubling of Ukraine's exports to China, Ukraine's trade in goods with China surged far ahead of Russia during the first four months of this year, reports the State Statistics Service. China-Ukraine trade rose to $4.2 billion. China-Russia trade shrank to $2.4 billion. Ukraine's imports of goods from Russia dropped by 38% yoy.
With exports holding up during the first half of the lockdown, Ukraine's trade deficit in goods fell by two thirds yoy, to $674 million. Through April, Ukraine's exports were at 98.3% of the January-April level of 2019. But imports fell to 91% of last year's level.
ICU writes: "External accounts proved resistant to the corona crisis. Due to falling prices for oil and natural gas, as well as domestic demand contraction, a sizable current account surplus was created in 4M20. We expect the surplus will amount to around 1% of GDP for the full year."
With the cost of imported oil and gas falling by 51% yoy in May, the trend of falling imports continues. Through May, imports are down 13% yoy, to $18.3 billion, reports Ukraine's Customs Service. For consumers, prices of gasoline and diesel were down 27-28% in May yoy, reports the State Statistics Service.
LSE-listed Ferrexpo increased sales of iron pellets from its Ukrainian mines by 21% through May yoy. Ferrexpo increased sales in Asia and took advantage of lower freight rates during the corona crisis, the company reported yesterday to the London Stock Exchange. In April produced a record 1 million tons of pellets from its own ore. Pellets are used as raw material in blast furnaces for making steel.
In a key government victory in the battle over PrivatBank, Ukraine's largest lender, Ukraine's Supreme Court ruled yesterday that the bank does not have to pay back $37 million to two brothers who lost money due to the 2016 nationalization. The bank argued that the two men, Hryhoriy and Ihor Surkis, had close commercial dealings with the bank's previous owners, calling them related parties.
From the Editor: Practitioners of the "dismal science" – economics – tend to be more dismal than scientific. Last week, none of the 15 Ukrainian economic experts polled by Reuters predicted a two percentage point cut to Ukraine's prime rate. Four of the 15 took a walk on the wild side and predicted a 1.5 percentage cut. Now we have the GDP shrinkage Olympics. Expert forecasts range from 4.8% to 8.2% Someone is going to be disappointed. It is hard to predict that the second half will bring. But the core export economy held up pretty well through the corona hysterics. Tons of iron pellets, bushels of corn and hectoliters of sunflower oil may sound boring, but they are the lifeblood of Ukraine's export economy. With Best Regards Jim Brooke jbrooke@ubn.news