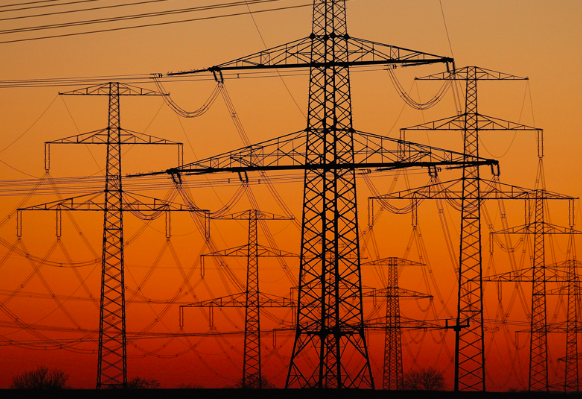 Tuesday, July 2
New Electricity Market Designed to Unleash $30 Billion Overhaul of Soviet-era Power Sector...Goal: Integrate with EU Power Grid...Ukraine Exports Record 50 Million Tons of Grain...Hryvnia up 5.5% Against Dollar Since Jan. 1...Seven Oil and Gas Cos. Commit to Invest $460 Million by 2024
Ending a 23-year monopoly on power sales to state-owned Energorynok, Ukraine's new electricity market launched Monday, with 192 buyers and sellers taking part in an electronic auction. The market debut marks the end of the controversial, 3-year-old 'Rotterdam +' formula for pricing coal. After the first trading session on the Day Ahead Market, DTEK, the thermal power plant owner, reports the price for its electricity fell to UAH 1.569 per kWh, 12% below the average for the first half of this year.

The electricity market is part of a wider free market package designed to bring $30 billion in investment through 2030 — 11.5 times more than without the changes, writes Andrian Prokip, an energy analyst for the Ukrainian Institute for the Future. Since 1991, Ukraine has largely coasted on its Soviet energy inheritance, Prokip writes in an essay first published by the Wilson Center.  He writes: "90% of electricity transmission lines are outdated. The distribution lines have depreciated by 60%, and thermal electrical power stations have depreciated by 80%."
The rub will be higher household electricity bills. By ending Energorynok's monopoly on buying and selling electricity on the wholesale market, the new system ends 'cross-subsidization' — where high industry rates kept household rates low. The Ukrainian Institute for the Future estimates household rates will increase by 28% this year and by another 84% in 2020. For industrial consumers, tariffs will increase by 45% this year, followed by a slight decrease of 5% in 2020. According to Eurostat, Ukraine has the lowest electricity prices in Europe. In the second half of 2018 – Ukrainians paid 4 euro cents the kilowatt hour, compared to 10 in Moldova, 13 in Romania, 14 in Poland, and an average of 21 across the EU-28.
One goal is full integration between Ukraine and ENTSO-E, the EU's power system. Prokip writes: "Synchronization with ENTSO-E is expected to increase the export of electricity by almost five times, from 5.6 billion kWh in 2017 to 25.0 billion kWh in 2030, resulting in an estimated $6.7 billion in surplus export earnings in 2019–2030." Without integration and investment, Ukraine will have brownouts in the 2020s and will have to turn to Belarus and Russia to buy electricity.
Ukraine will come out of the process stronger, Ariel Cohen predicts in Forbes. "Synchronization with ENTSO-E will intensify competition in the domestic electricity market as well, forcing monopolists to compete for domestic consumers by offering better prices and service quality," writes Cohen, an Atlantic Council senior fellow. "Kyiv is moving forward with deep energy sector reforms that will make it more investor-friendly, competitive, and resilient."
Over the next three years, Ukrenergo is to invest €357 million to synchronize Ukraine's electricity supply system with ENTSO-E, the European Network of System Operators of Transmission of Electricity. Ivanna Klimpush-Tsintsadze, deputy prime minister for European integration, told a conference last month that 40% of this money is to come from foreign sources: the EU, the US, the World Bank, the European Investment Bank, and KfW, Germany's development bank. Compliant with the EU's Third Energy Package, the new energy laws were required by the EU and the IMF for continued soft loans.
In one step toward 'energy free travel', Ukraine, an electricity exporter to the EU, is importing electricity for the first time from Slovakia and Hungary. Energy Resources of Ukraine, an American-run, Kyiv-based company, reports "the maximum capacity of ERU's electricity import is 130 MW," destined for Ukraine's Burshtyn 'energy island'. Located in western Ivano Frankivsk, about 100 km from Slovakia, Burshtyn is fully synchronized with the EU power system and exports electricity to Hungary, Slovakia, and Poland.
Ukraine essentially hit its goal of exporting 50 million tons of grain in this marketing year, exporting 49.7 million tons by Sunday, the end of the sales year, reports the Ministry of Agrarian Policy and Food. Powered by a record-breaking 70-million ton crop, Ukraine's grain exports grew by 26%, surpassing those of Russia. Ukraine's corn exports shot up by 62%, hitting 29.8 million tons. Wheat fell by 9%, to 15.6 million tons. Barley fell by 18.6%, to 3.6 million tons.
Ukraine's food exports increased by 21.4% during the first five months of this year, hitting $9 billion, Olga Trofimtseva, the acting agriculture minister, writes on Facebook. Food is Ukraine's top export, accounting for 43% of sales, she writes. Top buyers were: China — $795 million; India – $741 million; Egypt — $737 million dollars; Turkey — $684 million; and the Netherlands — $641 million.
Ukraine's hryvnia appreciated 5.5% against the dollar during the first half of this year, according to data from the National Bank of Ukraine. During the same time, the hryvnia appreciated 1.1% against the euro. In June, the hryvnia strengthened against the US dollar by 2.5%.
In the five weeks since Clearstream started handling trades of hryvnia government bonds, foreign investors have pumped an additional $560 million into Ukraine's treasuries, reports the Finance Ministry. Since May 27, foreign investment in the bonds has risen by 36%, hitting $2.1 billion today.
Effective today, the central bank abolishes several more foreign currency restrictions. The regulator simplifies reinvestment of foreign investor incomes from operations with Ukrainian securities. It also generally expands the list of transactions allowed with foreign currencies in Ukraine. Since February, the central bank has been easing foreign currency rules.
Seven oil and gas companies, including one American and one Canadian, have won production sharing agreements. They will be required to invest a total of $430 million over the next five years in nine blocks, conducting seismic surveys and drilling 39 exploration wells.  Roman Opimach, executive director of Ukraine's Gas Producers Association, writes on Facebook that the winners are: state-owned UkrGazVydobuvannya – 2 blocks; UkrGazVydobuvannya with Canada's Vermilion Energy – 2 blocks; US Aspect Energy – 1 block. Four private Ukrainian producers — Geo Alliance, Ukrnaftobrureniya, DTEK, and Zakhidnadarservis – each won one block.
During the first half of this year, Ukrainians bought 39,500 new cars — 13 more than during the same period last year, reports Ukravtoprom, the car dealers' association. But first-time registrations of used imports put an additional quarter million Ukrainians behind the wheel during the first half of this year. Through May, 231,000 of these cars were sold – seven times new car sales for the same period.
Note from the Editor: Have you forwarded this email? Consider signing up for your own daily delivery at www.ubn.news/subscribe Ukraine Business News is sent as an email every weekday morning by 6:00 am Kyiv time. Best Jim Brooke jbrooke@ubn.news