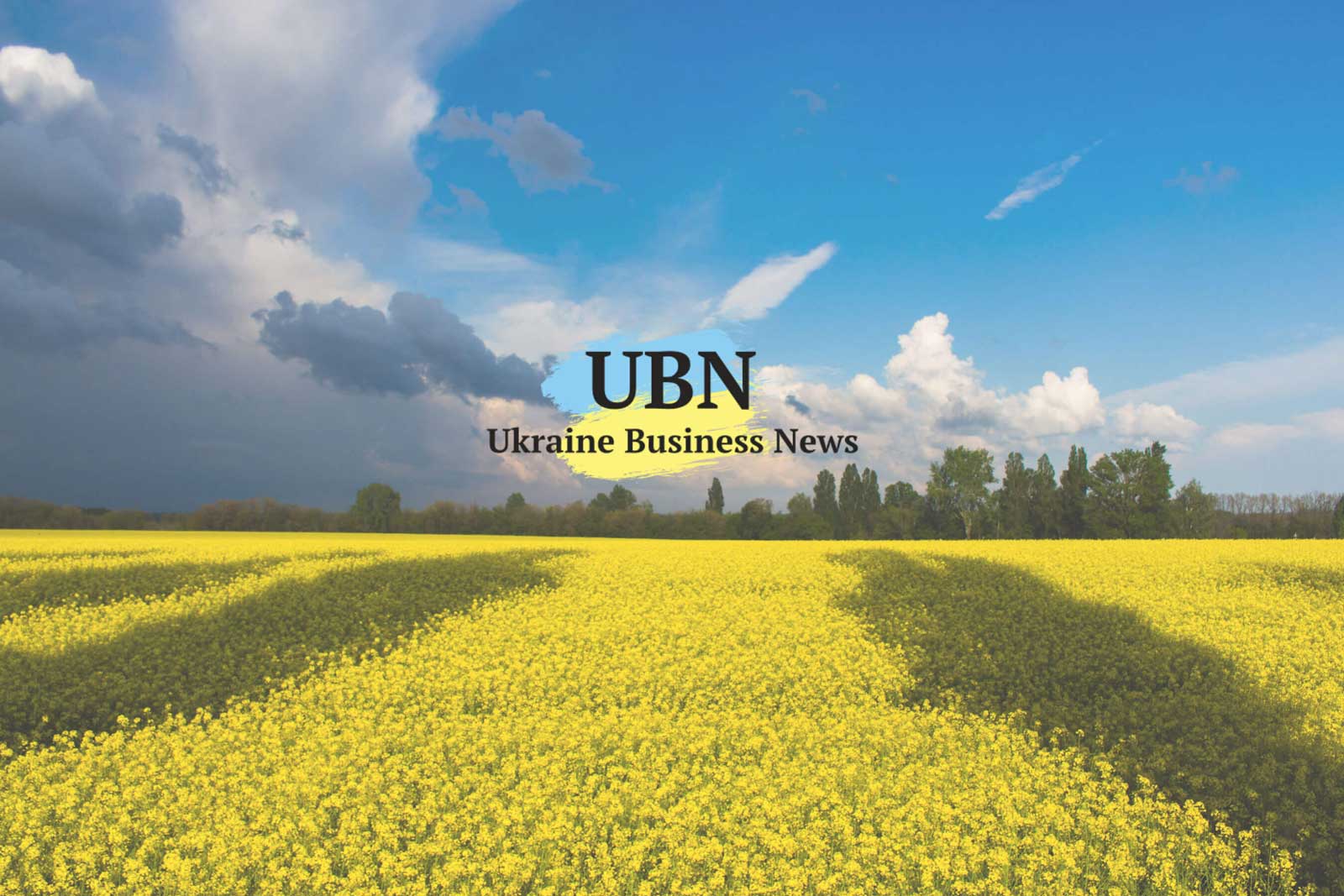 Germany's Bayer opened a $200 million seed production plant Wednesday in Pochuiki, Zhytomyr region, 100 km southwest of Kyiv. Plant construction was started by an American company, Monsanto, but in June, Monsanto was acquired by Bayer. To receive EU and US regulatory clearance for the purchase, Bayer sold much of its agriculture businesses, including seed production, to BASF. President Poroshenko participated in the opening and wrote on his Facebook page: "This is more evidence that Ukraine is an attractive country for international investment."

Turkey's Gendarmerie has awarded a $40 million tender to Motor Sich to repair and modernize the paramilitary force's entire Russian-made Mi-17 helicopter fleet, Interior Minister Arsen Avakov tweets from Turkey. The 17 military utility helicopters will be flown across the Black Sea to Motor-Sich's repair plant in Konotop, Sumy region, 250 km northeast of Kyiv.
France's Decathlon, the world's largest sporting goods retailer, plans to open its first store in Ukraine in the first quarter of next year, UNIAN reports. With 1,414 stores in 45 countries, Decathlon has chosen a site near Pochaina metro station, near Obolon, on the Blue Line. Decathlon follows other major global retailers into Ukraine. Last month, H&M opened its first Ukraine store, in Lavinia Mall. Next year, IKEA is to open in Kyiv, most likely in the expanded Ocean Plaza.
Canada's Black Iron Inc. is advancing on winning land rights and construction financing for what could be a $1 billion mining and processing plant in Kriviy Rih, the company reported Tuesday from Toronto. Ukraine's Defense Ministry has offered to lease training land to Black Iron for a processing plant and storage of tailings. Estimated to hold 646 million tons of 'measured and indicated mineral resources,' the project, known as Shymanivske, is surrounded by five other operating iron mines, including ArcelorMittal's ore complex. With power line and rail connections nearby, operational costs are expected to be low.
London-listed Ferrexpo plc exported 5.8 million tons of iron ore pellets through 2018, retaining its leadership as the largest pellet exporter of the former Soviet Union. Its main mines are in central Ukraine — Poltava and Kremenchuk. Ferrexpo's main markets are: Europe, Japan, South Korea and China. After Ferrexpo, the regional ranking of exports through July was: Russia's Severstal – 3.2 million tons; Ukraine's Metinvest holding — 3 million tons; and Russia's Metalloinvest — 2.3 million tons.
Moving aggressively into e-commerce, Ukrposhta, the national post office, has started working with Rozetka, Ukraine's largest online store, with 2 million items in its catalog. Orders can be made online from post offices in villages and small towns, home to one third of the nation's population. Delivery will be 30 hryvnia, about $1, reports Maxim Rabinovich, Ukrposta's director for Business Development. Earlier, Ukrposhta began working with other online stores: F.ua, LeBoutique, Lamoda, Parfums.ua, Yakaboo, and Makeup.
Signaling a clear commitment to e-commerce, Ukrposhta has signed an agreement to lease 1,500 square meters of its iconic central post office in Kyiv to Rozetka, the e-commerce giant. Rozetka won the five-year lease by offering to pay $35,000 a month for the first floor of the Stalin-era building, which stands at the corner of the Maidan and Khreschatyk, Kyiv's prestigious shopping avenue. After Rozetka won the ProZorro tender, Igor Smelyanskiy, the postal company's general director, said: "By renting the premises to the largest online store in Ukraine, Rozetka, we also hope for a synergistic effect: purchases made here can be immediately sent to any part of the country."
Adding value to Ukraine's food exports is the theme of a new, 80-slide infographic prepared by Top Lead, the Kyiv content marketing agency. Stanislav Shum, company CEO, said at the launching at the American Chamber of Commerce: "From flour milling to confectionery to beverage production, there is data for last year and going back to 2010." The Ukrainian-language report can be downloaded at: https://businessviews.com.ua/ru/food-industry-report-2017/. An English version is to be ready by the end of September.
Registration is open for participants in tenders for concessions at two Black Sea ports – Kherson and Olvia (former Oktyabrsk). Interested companies – foreign and national – should contact the International Finance Corporation, located at Dniprovsky Descent, 1, next to Kyiv's Salyut Hotel. Registrants will be invited to an informational conference in Kyiv later this month.
Ukraine's central bank sold only $53.5 million of $100 million in foreign currency on offer Wednesday, at an average rate of 28.5 hryvnia, Bloomberg reports. In August, international reserves of Ukraine in Aug decreased by 2.9% to $17.2 billion on Sept. 1, the National Bank of Ukraine reports. Timothy Ash writes from London: "Message to Ukrainian policy makers…get your heads out of the sand. Emerging Markets…is really facing big threats at the moment. With a fiscal and current account deficit, high public and gross external debt ratio, limited FX reserve cover, Ukraine is vulnerable. The IMF arrives this week – sign on the dotted line ASAP. Stop playing populist politics over gas prices — or you will have much bigger things to worry about."
Labor migration to Poland is so strong that one third of residents of Wroclaw, Western Poland's largest city, speak Ukrainian, asserts Foreign Minister Pavlo Klimkin. Speaking on Ukrainian TV, he says: "In Wroclaw, they say that Polish and Ukrainian languages are, if not 50 to 50, then already 30 to 70 (percent)." He added: "We believe that, unfortunately, this trend will prevail in the near future." Indeed, next month, both Ryan Air and Wizzair start flights to Wroclaw — Ryanair from Kyiv Boryspil, and Wizz Air from Kharkiv. Wizz Air already flies from Lviv and Kyiv Sikorsky to Wroclaw, a city of 640,000 people.
Poland and Ukraine plan to start regular passenger trains between Lviv and Lublin, a major rail hub in eastern Poland. During the first half of this year, train passenger traffic between the two countries more than doubled year over year, hitting 187,000. The decision to create a dedicated train for the 220km route between the two cities was reached Wednesday at a meeting in Poland between the nations' two infrastructure ministers, Andrzej Adamczyk for Poland and Volodymyr Omelyan for Ukraine. With cross-border traffic growing, the two ministers also agreed to restore a 15 km stretch of track running from Przemyśl, Poland to Nyzhankovychi, Lviv region. Coupled with a new road crossing, this rail link would spark economic activity in a neglected corner of Lviv's southwest border region.
For comments and story tips, Brooke is reachable at: jbrooke@ubn.news