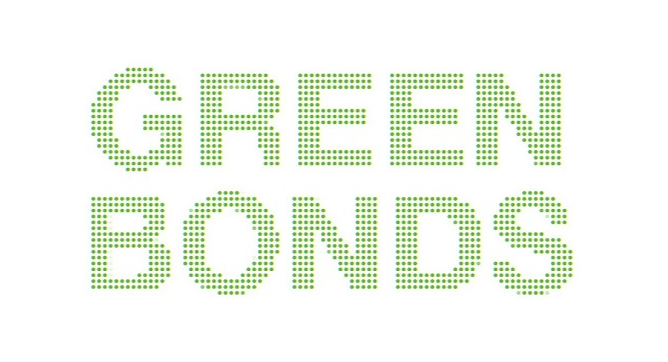 DTEK Renewables is placing Ukraine's first 'Green Eurobonds' — €325 million worth of 5-year bonds at a rate of 8.5% per annum. The placement comes after a roadshow with meetings with more than 50 investors in the US, UK, and EU. Joint organizers were Raiffeisen Bank International and Renaissance Capital. The co-organizer was Ukrgasbank. Fitch assigns the bonds a rating of 'B', and Standard & Poor's assigns "B-".

The bonds are to help DTEK Renewables, Ukraine's largest investor in renewable energy, move ahead with almost 1 gigawatt of new projects. In the Odesa region, DTEK is preparing to build what would be Europe's second-largest wind farm – Tylihul, with a capacity of 565 MW. Next year, DTEK plans to start building three solar parks in the Dnipropetrovsk region with a total capacity of 390 MW – Pavlogradska, Troitska and Vasilkovska. Today, DTEK accounts for about half of Ukraine's installed wind power capacity and about 15% of its solar capacity.
DTEK CEO Maxim Timchenko said Wednesday: "As a company, we have created the expertise that allows us to implement large-scale and ambitious projects, and which demonstrate to international investors the high professionalism of Ukrainian companies. The issuance of these Green Eurobonds represents a major milestone for the Ukrainian energy sector."
An American investor in solar projects predicted to the UBN: "First issuer, but not last issue.  DTEK are very serious about their renewable business."
After Ukrenergo failed to take electricity from DTEK's expanded wind power plants on Monday night, Andriy Gerus, head of the Rada's Energy Committee, agreed to meet with the heads of DTEK and Ukrenergo, the state power distribution company. Alexei Kucherenko, an opposition committee member, charged that Gerus is not looking for a solution to growing renewable capacity. "Our Committee is called the 'Committee on Energy and Housing and Public Utilities,'" said Kucherenko. "It is not called the 'Committee to Combat DTEK.'"
Representatives of Germany's ruling coalition have prepared a bill to circumvent a new EU Gas Directive that reserves half of the Nord Stream-2 gas pipeline for non-Gazprom suppliers. The German deputies propose defining "completion of the project" not by the completion date, but by the date of investment in it, reports Bloomberg and Bild from Berlin. The intent is to allow old EU rules to apply to the pipeline that is nearing completion.
Gazprom CEO Alexei Miller says Ukraine must drop all legal claims against Russia's state gas company before a 10-year gas transit contract can be worked out. He also says Ukraine should renew direct purchases of gas from Russia, a practice dropped four years ago. He spoke Wednesday after a meeting in Moscow with George Graf von Waldersee, Germany's new Federal Commissioner for Gas Transit through Ukraine. In Brussels, a European Commission spokeswoman said Russia-EU-Ukraine expert-level talks would take place tomorrow.
Fines for air and water pollution would increase four-fold under a bill submitted to the Rada by President Zelenskiy's Servant of the People party. Sponsors estimate such an increase would generate $560 million in revenue for the state. Zelenskiy grew up in Kriviy Rih, a city with an air pollution problem from the ArcelorMittal steelworks.
The Cabinet of Ministers authorized Wednesday the borrowing of €450 million from the European Investment Bank to build a northern bypass highway around Lviv and to rebuild the southern two-thirds of the Kyiv-Odesa M-05 highway, starting in Cherkasy Oblast. This soft loan represents that first 10% of €4.5 billion in projects sketched out last January by the European Commission and the World Bank. Stretching through the 2020s, the plan calls for investing in 39 Ukrainian infrastructure projects to fully integrate Ukraine in the Trans-European Transport Network or TEN-T.
Through October, Ukraine has registered four times as many used imported cars, 349,000, than during the first 10 months of last year, reports Ukravtoprom, the auto industry association. Last year, Ukrainians imported 116,800 used cars, double the level of 2017.
Starting next month, Belarus will have 1,787 km of toll highways, while Ukraine will have none, reports the Center for Transportation Strategies. Following last month's signing of Ukraine's Concessions Law, the Infrastructure Ministry is reviewing plans for tenders in 2020 for five possible toll roads: Lviv-Stry, Lviv-Ternopil, Lviv-Krakovets, Kyiv-Bila Tserkva, and big Ring Road around Kyiv.
An alternative access road to the Odesa seaport will be a toll road, Raivis Veckagans, head of the Ukrainian Sea Ports Authority, writes in UNIAN. He said: "Free cheese only happens in a mousetrap." Currently, a private company, Euroterminal, controls truck access to the port. Last summer, President Zelenskiy asked Odesa Mayor Gennadiy Trukhanov to find an alternative route. Last week, the Odesa City Council refused to approve the use of 20 hectares to build the road, across the edge of a sewage treatment plant. As measured by cargo, Odesa is falling behind its major Black Sea rivals – Pivdenii (Yuzhne), Mykolaiv and Chornomorsk.
Revenue from exports of oilseeds is up by 23% y-o-y through September, to $1.6 billion, reports the Institute of Agricultural Economics. Top seeds are: canola, soy and sunflower. During the same period, exports of sunflower oil were up by 3%, to $3 billion. Popular as cooking oil, Ukraine's sunflower oil goes to: India – 31%; China — 15%; the Netherlands — 10%; Spain — 6%; Iraq — 5.9%; Italy –5.8%; and Poland –3.6%.
With the sugar milling season nearing an end, Ukraine's sugar mills have produced nearly 1 million tons of sugar. About six tons of sugar beets are processed to make one ton of sugar. Hit by low prices, reduced plantings, and heavy rains, Ukraine's sugar production may only reach 1.1 million tons this year, 35% below last year's level. Experts predict that prices will start to recover during the current marketing season.
President Zelensky has appointed Andrew Mac, Washington partner for the Ukrainian law firm Asters, as his 'non-staff' adviser. Mac, a Ukrainian and Russian speaker with almost a decade of Washington experience, joined Asters one year ago with the merger of EPAM with Asters.
The government is cutting 1,700 jobs from regional units of the State Statistics Service and 18,499 jobs from 'district state administrations,' reports Dmitro Dubilet, Minister of the Cabinet of Ministers. In another effort to cut the state, 281 government buildings will be vacated and then leased or privatized.
From the Editor:  The Ukraine Business News is now in English, Ukrainian, Russian and German. Check out our website: www.ubn.news. And sign up for free delivery by email – in English! Best regards Jim Brooke jbrooke@ubn.news.