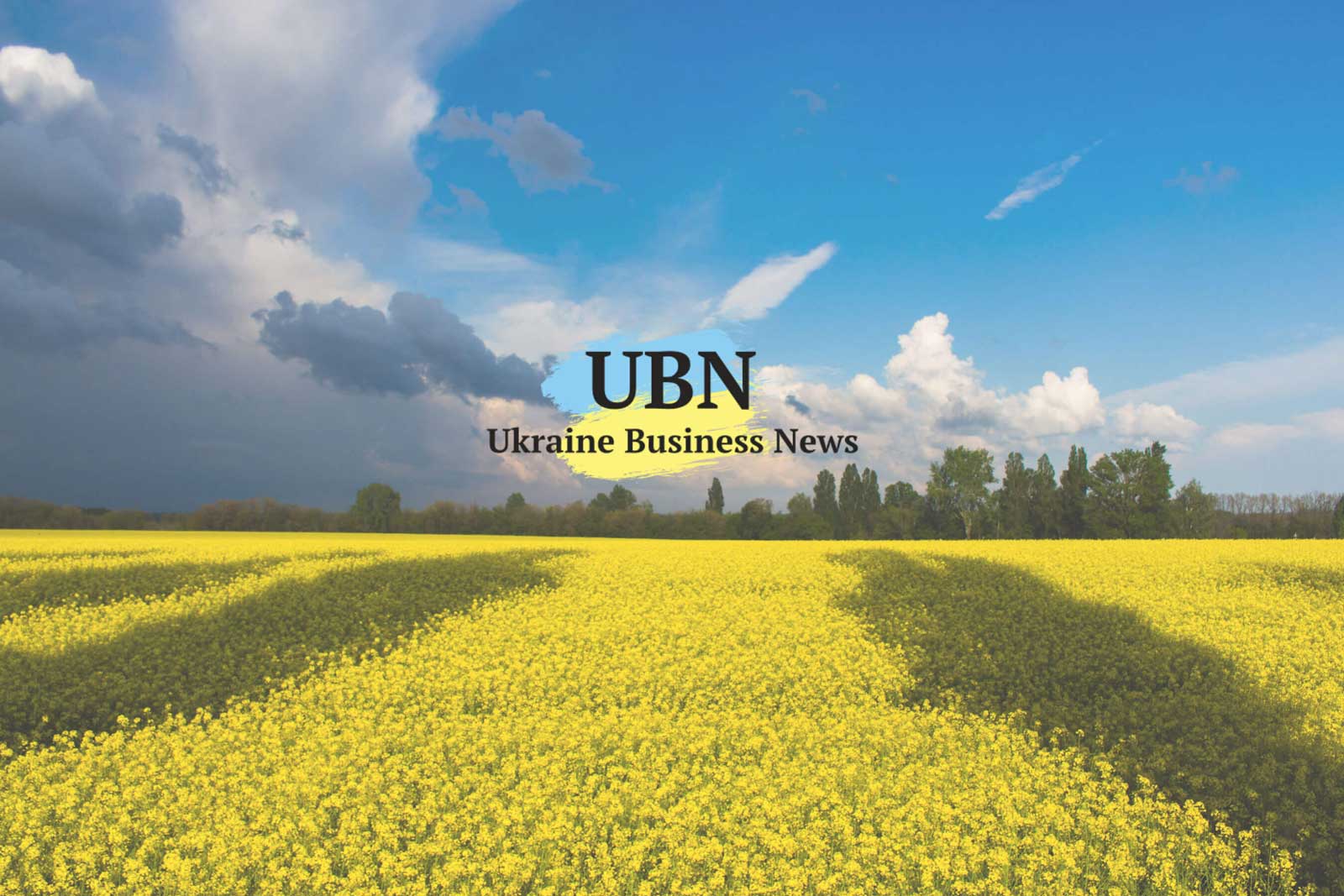 China imported six times as much corn from Ukraine — 2 million tons – during the first eight months of this marketing year, compared to the earlier September-April 2016/17 period. During the same time, corn exports to Turkey skyrocketed more than 21 times, to 906,000 tons. China wants to replace corn imports from the U.S., and Turkey may sign a free trade pact with Ukraine later this year. Overall, Ukraine's corn exports are down 14.5% as Brazil and Argentina cut into Ukraine's other Asian markets, UkrAgroConsult reports.

Real estate developer and entrepreneur Vasyl Khmelnytsky is creating a Chinese-Ukrainian joint venture to assemble tractors here. Starting with semi knocked down assembly, or SKD, he hopes to hit $20 million in revenue, he said on Facebook. Aiming to increase localization as high as 100%, he writes: "In Ukraine, there is an annual demand for 20,000 tractors. Producing 1,000 tractors a year is interesting for sure, and then the European market will open."
Netherlands-Ukraine trade soared by 69% last year, boosted by Ukrainian food exports which jumped by 80%, Maxim Martynyuk, deputy minister of Agrarian Policy and Food reports in a press statement.  With Ukrainian exports accounting for 85% of the $1.5 billion bilateral trade, Martynyuk predicted that the growth area for Ukraine will be organic food.
Epicenter K Group is building grain silos this year to double the company's storage capacity, to 600,000 tons, Vitaliy Stavniychuk, head of the group's agricultural division tells Business magazine. Investing in dairy, he says: "The top priority task is to increase numbers of high-quality milking cows. We plan to build farms with modern fodder and breeding system."
Ukraine's state railroad seeks $2 billion in foreign private investment in locomotives, freight cars, and terminals, Yevhen Kravtsov, chairman of Ukrzaliznytsia, says in a press statement. This year, the railroad is spending $1 billion in capital improvements – a post independence record. Notably, the railroad is bringing into service 7,000 new freight cars, half of them made in Ukraine. Separately, at an investment conference Tuesday, Michael Datsenko, director of the US-Ukraine Business Council, said: "Ukrzaliznytsia is still a bottle neck. They should allow private locomotives on their lines."
Naftogaz has started to go after Gazprom assets in Europe in an effort to get partial payment of the Russia's state company's $2.6 billion debt from a Swedish arbitration decision earlier this year. "Today, the encumbrance of shares and other assets of Gazprom in European countries, in particular, Switzerland, the U.K. and the Netherlands was started," President Poroshenko wrote on his Facebook page. "My clear order is that we must not stop on these three countries and do our best to ensure the arrival of awarded funds to Ukraine. We discussed this at a meeting with Naftogaz Ukrainy CEO Andriy Kobolev."
President Poroshenko hopes Ukraine can start setting up a special anti-corruption court in July after parliament passes legislation in June. Setting up the court is key to Kiev unblocking aid under a $17.5 billion program from the IMF. But the Rada has resisted passing legislation, trying to add hundreds of amendments.
A new gas field in Kharkiv is producing 249,000 cubic meters a day, Ukrgazvydobuvannia reports. The state gas production company estimates possible reserves of the reserve at 300 million cubic meters. Under pressure to produce more gas as Ukrainians worry that Russia will cut gas flows in 2020, the gas company's press department blames licensing delays by local authorities. The company, the nation's largest producer, charged Wednesday that Poltava Regional Council for two years refused to approve licenses over 60 times, a stalling action that is depriving Ukraine of 1 billion cubic meters in gas this year.
A transparent and predictable electricity rate setting system would attract foreign investors, Brian Best, Dragon Capital's Managing Director for Investment Banking, said at a recent conference, Turning Tides: M&A in Ukraine" organized by AEQUO law firm. A game changer for Ukraine would be adoption of a Regulatory Asset Base tariff system, which increasingly popular worldwide for encouraging investment for expanding and modernizing energy infrastructure. Best says Dragon has "a mandate from international investors for participation in privatization of regional energy companies," reports Interfax-Ukraine.
Helios Royal Energy, a consortium of Saudi, Chinese and Egyptian capital and technology, is building a 35 MW capacity solar park in Boguslav, a Kyiv oblast city 125 km south of the capital. Nik LLC, the Ukraine unit of a UK-based company, recently completed a 4.5 MW solar park at the site for Helios. Ugo Amobi, of Amobi Capital, told Ukrinform that he and Helios could be building solar farms capable of producing 500 MW in Ukraine through 2021.
The Israel-Ukraine free trade pact should be ready for ratification by the Knesset and the Rada by the end of June, predicts Rada Speaker Andriy Parubiy.
Brussels Airlines will launch direct flights between Kyiv Boryspil and Brussels on Oct. 17. Owned by Lufthansa and a member of Star Alliance, the airline will make the 3-hour flight four times a week on an Airbus. The airline says: "Due to visa liberalization in Ukraine and the policy of the country close to the EU, during the last two years the demand for flights between Kyiv and Brussels has increased significantly." UIA offers two flights a day from Kyiv to Brussels, home to the headquarters of NATO and de facto capital of the EU.
Zaporizhia airport, the busiest airport in Ukraine's southeast, is closed through June for repairs to the runway. The $750,000 runway work is being done by Altis-Holding, the same Kyiv-based construction company that is rebuilding the terminal in a $19 million contract. Ukraine's seventh busiest airport, after Kharkiv, Zaporizhia has scheduled flights to Kyiv, Minsk, Tel Aviv and Istanbul's two airports. On July 8, after the runway is repaired, LOT Polish starts flights to Warsaw-Chopin. Last year, Zaporizhia's passenger traffic hit 348,438, almost five times the level of 2013.
Kyiv's Boryspil Airport handled a record 52,599 passengers on Saturday, the day of the UEFA Champions League football final, Pavel Ryabikin, the airport director, tells reporters. The airport handled 40 charter flights carrying 8,822 Liverpool fans and 31 charters with 6,393 fans of Real Madrid. In addition, 72 business jets flew in, plus three planes with official delegations of the King of Spain, the Prime Minister of Gabon and the President of the Czech Republic. Boryspil earned a net profit of $1.2 million for the day.