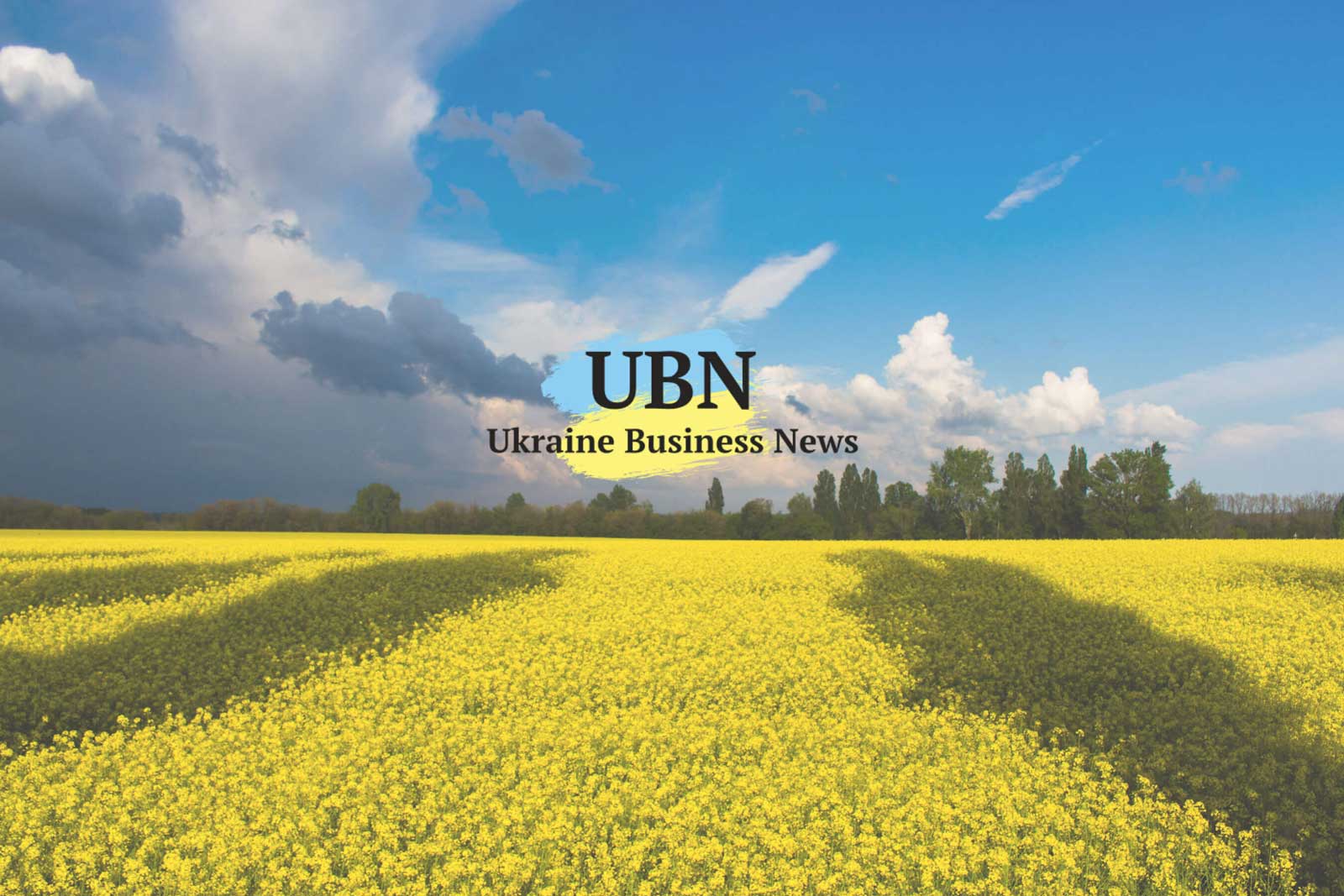 Hackers from Russia are infecting Ukrainian companies with malicious software to create "back doors" for a large, coordinated attack, Ukraine's cyber police chief tells Reuters. The hackers target companies, banks and energy firms in a roll out that suggests they plan to activate the malware in one massive strike, cyber police chief Serhiy Demedyuk said. The day could be a national holiday, such as today, Constitution Day, or, Independence Day, August 24.  He told Reuters: "99 percent of the traces come from Russia." One year after the NotPetya attack, he said some Ukrainian companies have not cleaned their computer and are still infected by that virus and vulnerable to being used for another attack. He said: "We are sounding the alarm to remind people – come to your senses, check your equipment."

U.S.-based Venture Global LNG has signed a 20-year deal to deliver 2.7 billion cubic meters of gas to Poland, about 10% of Poland's current annual consumption. Carriers will leave two LNG plants on the U.S. Gulf of Mexico, bound for Poland's sole LNG receiving terminal, Świnoujście, a Baltic port adjacent to Germany. The gas is to start arriving in 2022, the year when Norway's Baltic Sea gas pipeline is to start shipping 10 billion cubic meters of gas per year to Poland. Although Lviv is 1,100 km to the southeast of Świnoujście, Ukraine hopes to receive gas from Poland through interlinking pipelines. Both countries want to minimize consumption of Russian gas.
Swiss bank Julius Baer Group Ltd. has acquired 11% of  shares of Kernel, one of Ukraine's largest agricultural producers. The world's largest largest manufacturer and exporter of sunflower oil, Kernel exported delivered more than 8 million tons of agricultural products to the world last year. For the last decade, its shares have been traded on the Warsaw Stock Exchange.
Alstom, the giant French manufacturer of train rolling stock and equipment, has selected a Ukraine director and plans to open an office in Kyiv in coming months, Interfax-Ukraine reports citing an interview in Astana with Bernard Pell, Alstom's regional managing director. Ukraine's state railroad is starting a major capital investment drive, exemplified by last February's deal with General Electric Transportation to purchase American locomotives and to produce them in Ukraine. Alstom specializes in high speed train systems – France's TGV and Eurostar.
Tenders are out for advisors for six of 23 major state company privatizations approved by the government for this year. The flat fee for advising is no more than 0.5% of an enterprise's assets. In case of the sale, the commission is up to 2% of the value of the sold asset, according to the State Property Fund. Of the 23 state companies, only one advisor has been selected – Ernst & Young for Centrenergo. Tender deadlines range from July 20 to 30. The companies are: Kyiv's President Hotel; Odesa Port-Side Chemical Plant; United Mining and Chemical Company; Kyiv's Indar; Krasnolymanska Coal Mining Company in Donetsk region; and Electrotyazhmash Plant in Kharkiv.
An Odesa startup has started selling its 3D printer which creates ceramic objects. Alex Bart, American investor in Kwambio, says: "People don't want to buy a lot of plastic objects, they want ceramics." Capable of making 1,000 designs a month, the 3D printer is drawing US attention. Vlad Usov, CEO of Kwambio, says that Americans account for 90% of the 13 orders have been placed for the new printer, which sells for $25,000.
A Romanian wood processing plant is starting a EUR 10 million investment to increase its workforce from 100 today to 1,000 in 2022. Wood Panel Plus is located in Kolomyya, Ivano-Frankivsk, the heart of Ukraine's wood working country. With current ban on the export of raw logs, the one-year-old company cuts and produces finished pieces for the furniture industry, exporting to the EU, China and Japan, Volodymyr Kushnir, Wood Panel Plus company technical director, tells Business Ukraine.
Poland now rivals Russia as Ukraine's top export destination and tops Russia as source of wage remittances from workers abroad, Oleksandr Kramar reports in The Ukrainian Week. Through April, Ukraine sold $1.1 billion in products to Poland and $1.2 billion to Russia. Although personal money transfers are often undocumented, Ukrainian workers in Poland are expected to transfer home almost $4 billion, more the amount from Russia.
Real — post inflation — wages in May were 14.1% higher than one year ago,  reports the State Statistics Service. The average monthly wage last month was the hryvnia equivalent of $335. Employers are trying to compete with the lure of migration to Poland, where salaries are generally four times higher than in Ukraine — for the same work. Without accounting for inflation, about 12% over the last year – regional growth rates were: Donetsk 31.3%, Luhansk 30.9%, Zaporozhye 30.7%, Dnepropetrovsk 29.7%, Zhytomyr 29.4%, Zakarpattia 29 %, Chernihiv 28.7%, Vinnytsia 28.6%, Ternopil 28.4%, Chernivtsi 28.2%, Volyn 28.1%, Ivano-Frankivsk and Poltava by 28.0%, Kiev and Sumy by 27.6%, Lviv 26.1% and Kiev 25.8%.
Preparing for the July start of the winter wheat harvest, Ukrzaliznytsia says that it has completely overhauled 44 locomotives and made repairs to 690 diesel locomotives and 2,400 electric locomotives. In February, the state railroad ordered 30 General Electric TE33A locomotives for delivery from the United States.
Breaking monopolies, technological innovation, patent protections, and inclusive political and economic institutions are four keys to economic development, James A. Robinson, University of Chicago public policy professor and co-author of 'Why Nations Fail: The Origins of Power, Prosperity, and Poverty,' told a Kyiv School of Economics audience. Asked by the UBN if Ukraine is a 'failed or failing state,' he answered: "Ukraine is definitely not a failed state. Ukraine has been going in the right direction. There has been enormous progress in the last four years. Going ahead, there are a lot of challenges, but I don't think Ukraine is in any way a failed state." Robinson, who was here to launch the Ukrainian translation of his book, added: "There is absolutely no reason why Ukraine could not have the same standard of living of the UK, Canada, the US."
Since 2014, the EU has provided Ukraine with the largest financial aid package for any country outside the EU — more than 13 billion euros, Federica Mogherini, the EU's foreign minister, said Wednesday at the Ukraine reform conference in Copenhagen. She said: "Since 2014, the European Union has invested more in Ukraine than in any country in the world. We have made the largest support package in our history – more than 13 billion euros."  On Tuesday, the European Council approved 1 billion euros in new macro financial aid. Disbursement is contingent on Ukraine reaching an agreement with the IMF.
Non-performing bank loans account for 56% of the nation's total, up by 6% from January, reports the National Bank of Ukraine. The high level is due to years of unprofessional bank management that ranged amateurish to criminal.