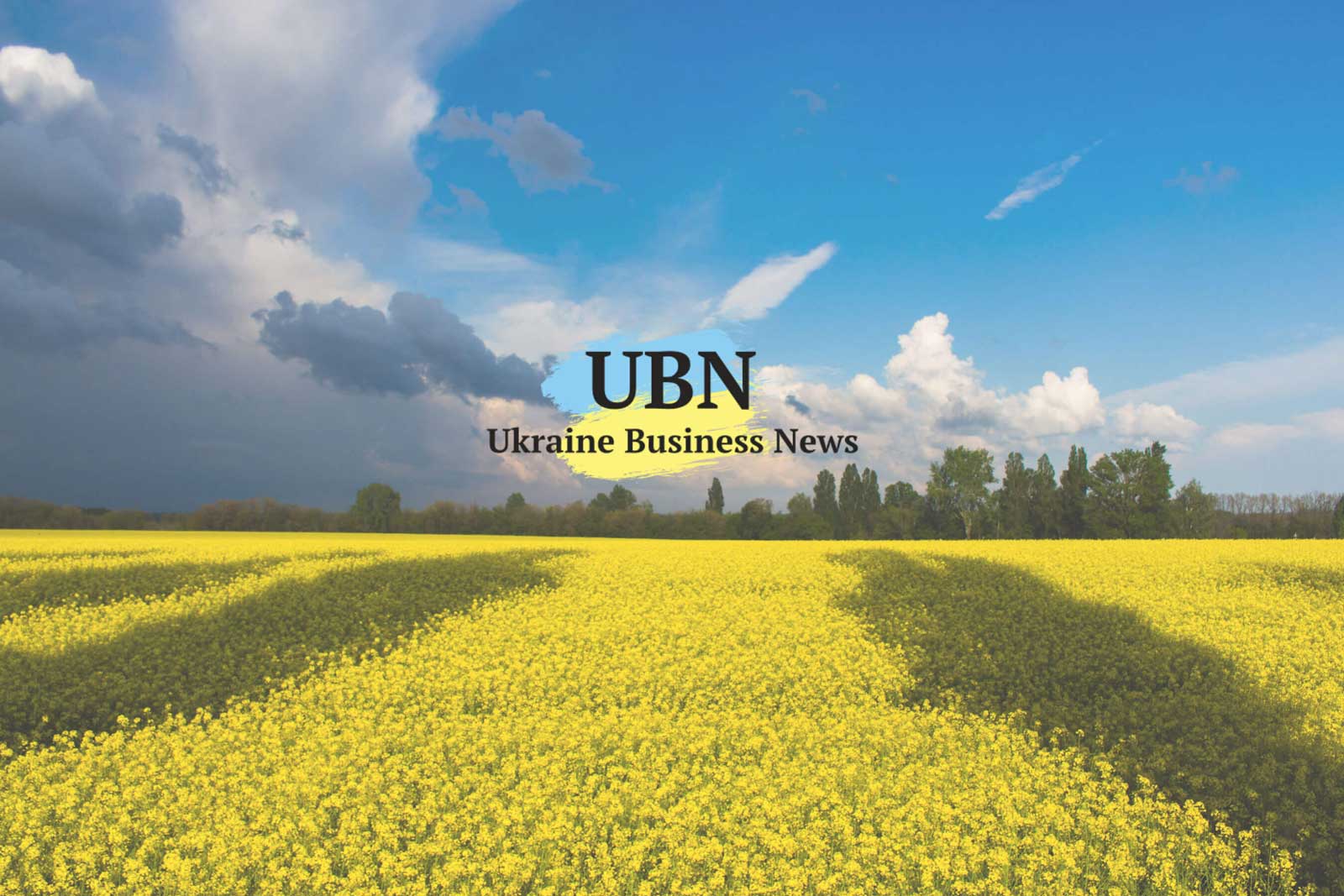 Thursday, January 31st
IT Exports to Double by 2025…Oil & Gas Cos. Crowd London's Geological Society to Learn About Ukraine's Energy Opening…Grain Harvest Too Big for Silos, Trains… UZ to Test French and Chinese Electric Locomotives…Kyiv Tourism up 20%
Ukraine's IT exports should double by 2025, to $8.5 billion, according to a forecast prepared by App Annie, a multinational data research company. Last year, exports grew by 25% yoy, to $4.5 billion, estimates the report, commissioned by Kyiv's UNIT.City innovation park and Western NIS Enterprise Fund. Barely visible a decade ago, IT now is Ukraine's fourth largest export – after agriculture, labor remittances, and metals. About 70% of the exports are computer outsourcing jobs performed in Ukraine for foreign companies.

In a step toward closer integration with the EU gas market, a test export of 5,000 cubic meters of Ukrainian gas has been made to Slovakia, reports the Kyiv Post. In the 1970s, Soviet Ukraine was the largest gas producing region of the Soviet Union. Although the country now imports about one third of its gas needs, new production sharing agreements are designed to jump start stagnant production, returning Ukraine to gas self sufficiency in the 2020s.
London's Geological Society was crowded Tuesday with multinational energy company representatives seeking to learn about Ukraine opening its oil and gas market. The draw was information about 30 onshore oil and gas blocks going up for online auction this year and about production sharing agreements for 12 onshore blocks, covering 21,000 square kilometers. Attending the Ukrainian Gas Exploration & Production Forum were: Shell, ExxonMobil, Croatia's INA, Ukraine's Arawak Energy, Anglo-French Perenco, Hungary's MOL, Holland's Sand Hill Petroleum, Houston's Viking Energy Group, and New York's Trident Acquisitions. The new production sharing agreements will "provide the foreign investor with the highest level of investment protection available in Ukraine," said Natalia Boyko, deputy minister for European Integration of Ukraine's Energy and Coal Industry Ministry.
In a move toward becoming a gas trading hub in the 2020s, tariffs on entry into Ukraine's gas transportation system were halved on Jan. 1, to $6.28 per thousand cubic meters per day. Western Ukraine has the largest underground gas storage caverns in Eastern Europe.
Food exports increased by 5% last year, to a record $18.8 billion, reports the Agrarian Policy and Food Ministry. In volume terms, Ukraine's farm production rose by 7.8%. For exports, the top three categories were: crops — 38%; oils 23%; and oilseeds 10%. The top five buyers were: India — $1.8 billion; China — $1.2 billion; the Netherlands — $1.2 billion; Spain — $1 billion; and Egypt — $890 million.
Grain moving by trucks increased by 12% last year, the Center for Transportation Strategies reports drawing on data from Zernovoz, the online logistics platform. A bumper grain harvest, a shortage of working locomotives, increased diesel prices, and a highway police crackdown on overweight trucks added up to high freight costs in the peak September-November period.
With last year's 70 million ton bumper harvest overflowing silos, the government plans to spend $30 million this year to subsidize construction of 2 million tons of additional storage. In a first step, Grain Alliance, a large farming company in central Ukraine, intends to increase its elevator capacity by 40%, adding 100,000 tons, the company tells Interfax-Ukraine. Ukrzaliznytsia says it lost $18 million last year due to elevators not working on weekends.
Container rail cargo increased by 13% last year, to 334,963 units. After Ukrzaliznytsya started container trains from Odesa last year, Yevgen Kravtsov, chairman of the state railroad, says: "The container transportation market in Ukraine has tremendous opportunities, and our primary task is to create new services for our clients and partners to realize these opportunities." Each container on a rail car means one less truck trip on the roads.
Testing of electric locomotives from France's Alstom and China's CRRC will start in coming weeks, Infrastructure Minister Volodymyr Omelyan tells Delo news site. Last fall, Ukrzaliznytsya started receiving diesel locomotives from a General Electric plant in Pennsylvania. In addition to performance, price and durability, the state railroad will look for supplier financing. "Financing will be external – there really is no money inside the company," Anton Sabolevsky, UZ's director for strategic development, tells the Center for Transportation Studies.
Pumping cooking oil like fuel oil, the new oilseed processing complex of Allseeds Group proved capable this month of loading ships with sunflower oil at 750 tons an hour. At Yuzhne port, Allseeds loaded two tankers, the Arionas and the Maersk Trenton, with 35,000 tons of sunflower oil each. With Ukraine the world's largest sunflower oil exporter, Yuzhne's goal is to become a Black Sea hub for vegetable oil.
Recovering from a 2014 slump, port dredging doubled last year by the Seaports Administration's Delta-Pilot branch. One third of the 1.3 million cubic meters of silt was dredged from Mariupol and Berdyansk, Ukraine's two major ports on the Sea of Azov. In recent months, ship visits at both ports are down due to Russia's policy of detaining Ukraine-bound vessels for 'inspections.'
Ukraine's cross-Black Sea trade with Turkey increased last year by 11%, tweets Andriy Sibig, Ukraine's Ambassador to Turkey. Negotiations for a bilateral free trade pact are 95% complete, Ukraine's government says.
Swiss-based gas station chain Avia Association is expanding east, opening Avia stations this year in Ukraine. Poland's Unimot, owner of the license for Ukraine, will work here with the Wexler Group.
Minsk Airport, which has grown through 'sanctions busting', declines to say how many of its passengers travel between Ukraine and Russia, reports the Center for Transportation Strategies. In October, 2015, Russia and Ukraine ended direct flights. Since then, over all traffic at Minsk Airport has grown by one third, to 4.5 million last year. The airport declined to tell the Center how many passengers fly to Minsk on the new direct flights from Lviv, Kharkiv, Odesa and Kyiv's two airports. It does say that half of its passengers fly to Moscow and that Kyiv is the airport's second busiest destination.
Tourist visitors to Kyiv increased by 20% last year, to 4.9 million, Andrei Strannikov, head of the city tourism commission, tells the City Council, basing his numbers on tourism tax receipts. Of the recorded tourists, 1.9 million were foreigners and 3 million were Ukrainians. This spring and summer, foreign tourism is expected to further increase with the expansion of discount airlines flying from the EU to Kyiv.