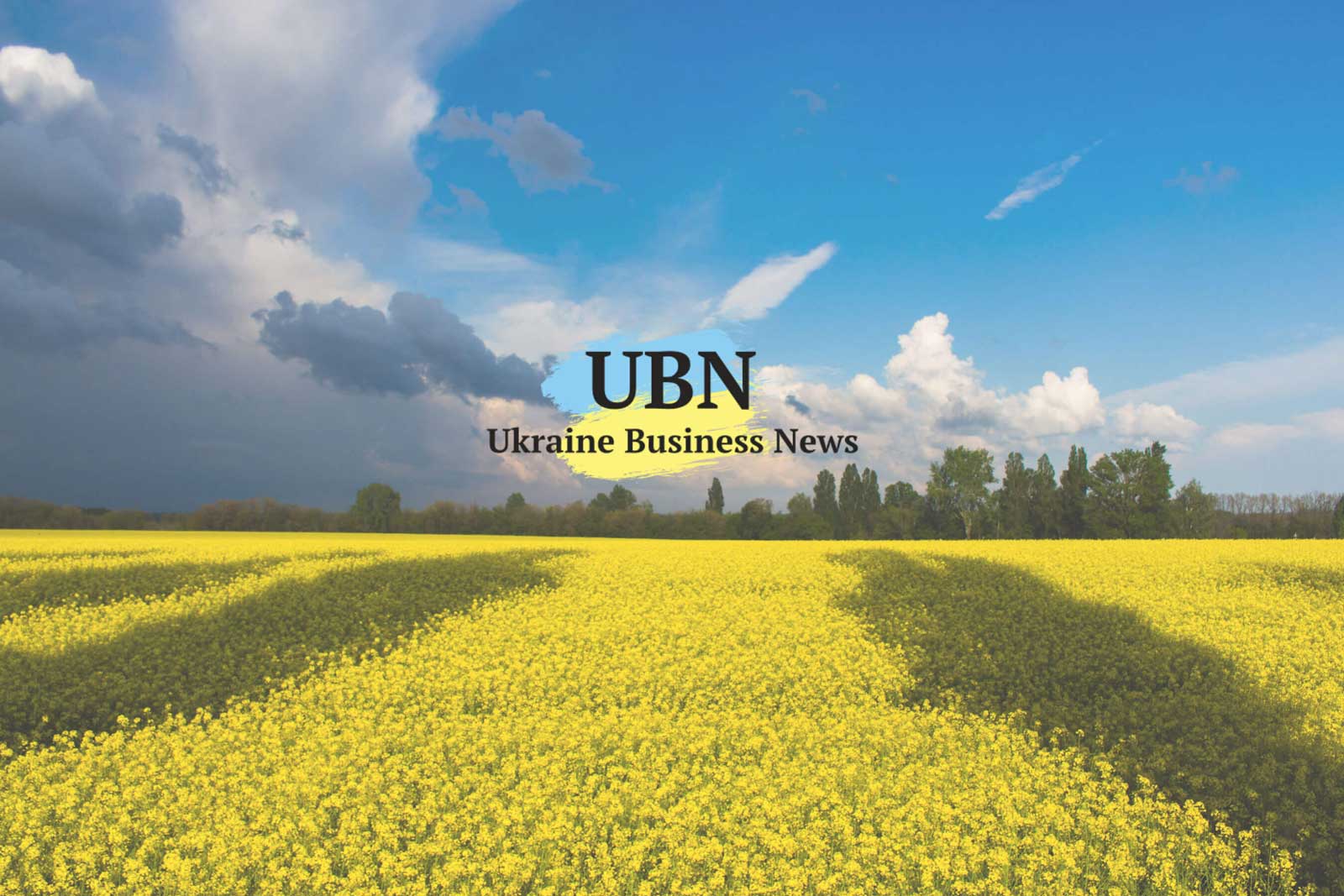 Thursday, January 3
Hryvnia Ends 2018 Up Against Dollar, Euro…Gas Imports Drop 25%...Hot Stocks in London: Ukraine Oil and Gas…792 State Properties Up For Auction…Ukraine Airports Handled Record Number of Passengers in 2018…Flights to 15 New EU Cities for H1 2019
After a year of worry, Ukraine's hryvnia actually strengthened against the dollar and the euro during 2018. The hryvnia increased by 1.3% against the dollar and by 5.6% against euro, according to the National Bank of Ukraine. On Tuesday, the exchange rate for the dollar was UAH 27.69. One year earlier, it was UAH 28.06. Similarly, the hryvnia was UAH 31.71 to the euro, compared to one year when it was UAH 33.49.

Ukraine cut imports of gas for domestic consumption by one quarter in 2018, to 3.5 billion cubic meters, the Interfax-Ukraine calculates, drawing on figures from Ukrtransgaz. For the last three years, Ukraine has only bought gas from its western neighbors – Slovakia, Hungary and Poland. Much of this gas originates in Russia. Higher gas prices, investment in conservation, and shifts to alternatives energy sources have cut gas imports. On Tuesday, heating rates went up by 4-24%, according to rates set by the National Commission for State Regulation of Energy and Utilities.
Russian gas flowing through Ukraine to Europe fell by 7% in 2018, to 86.8 billion cubic meters, according to Ukrtransgaz, the national pipeline operator. In 2017, transit increased by 14% over 2016, largely to Gazprom's repairs on Nord Stream 1 pipeline. This time next year, Gazprom plans to commission Nord Stream 2, doubling Russia's Baltic pipeline capacity to 110 billion cubic meters. This could cut the flow of Russian gas through Ukraine by at least one half in 2020.
Hot Stocks: Ukrainian oil and gas. In London on Monday, Regal Petroleum (RPT LN) surged 10%, making for a 23% gain since Dec. 26, and reaching its highest price since April 2010. Similarly, JKX Oil & Gas (JKX LN) climbed 13% since Friday. In the background, Ukraine's natural gas production is stagnant, increasing by 0.3% in 2018, to 21 billion cubic meters. With a possible Russian gas cutoff looming in the early 2020s, Ukraine launches in the first half of this year a series of electronic tenders for production sharing agreements and exploration and production permits.
Through November, Ukraine's exports were up 9.6%, while imports were up 15.5%, year over year. The current account deficit for the first 11 months of 2018 was $4.4 billion, compared to $1.7 billion for the same period in 2017. Concorde Capital believes Ukraine ended 2018 with a current account deficit around $5 billion.
New car sales were flat in 2018, growing by 0.6%, or 453 cars, over 2017 levels, reports Ukravtoprom, the industry trade association. Holding new car sales to 81,800, sales of used imports overtake sales of new cars. Pushing used car sales, import duties dropped, an amnesty was negotiated for illegally imported used cars and several German cities passed restrictions on diesel cars, pushing some German owners to sell. For new cars, the top three brands in 2018 were: Toyota, Renault and Volkswagen.
A list of 792 'small' state properties has been approved for auction this year by the State Property Fund. Each property is valued at less than $9 million. About three quarters appear to be real estate. Vitaly Trubarov, head of the Fund, writes on Facebook that 10 belong to UkrOboronProm. These include: the Sudmash plant in Kherson, the Vinnytsia Aviation Plant, or VIAZ, the Zaporizhia Automobile Repair Plant, and the Nezhinsky Repair Plant for engineering equipment. Also up for sale are: Kievmashservis, Golovinski open-cast mine, properties of Dneprovski Electric Locomotive Plant, and the Pervomaisk hydroelectric power station in northern Mikolaiv.
Ukraine recorded 20 million air passengers in 2018, 43% above 2017 levels and one third higher than the historical record of 15 million in 2013. Alexander Kunitsky writes in "Ukraine Rises on the Wing," a 2,500-word analysis of the aviation boom for UNIAN: "Ukrainian airports showed record passenger traffic. The emergence of new low-cost airlines lowered the prices of air tickets, and the government seriously aimed at the revival of regional airports." Fueling 'a price war' he writes, was "the reduction in ticket prices and the emergence of new airlines in the domestic market, which increased the intensity of the struggle for passengers."
Lower aviation fuel prices and UIA's hub strategy increased passenger through to Kyiv Boryspil, the nation's busiest airport, to 1 million passengers a month last year
Looking ahead, Ukraine's air traffic should continue to enjoy double digit annual growth, compared to 3-5% a year for EU countries, according to forecasts by the Montreal-based International Air Transport Association. By 2045, Kyiv Borsypil could more than quadruple its passenger flow, to 54 million, according to Airport Consulting Vienna, the Austrian company that prepared Boryspil's Strategic Development Plan. Volodymyr Omelyan, an advocate of airline competition and regional airports, notes that only 7% of Ukraine's population flies today. He says: "But at least 50% can — and should — fly."
With 20 new flights scheduled for EU cities during the first half of this year, Ukraine's aviation boom shows no signs of flagging. Here is the lineup:
Aiming to become Ukraine's discount carrier to the Mediterranean, SkyUp starts regular flights with its new Boeing 737-800s from Kyiv Sikorsky to: Lanarca, Cyprus on March 31; Naples, Italy on April 26; Faro, Portugal and Rimini, Italy on June 1; and Alicante, Spain and Catania, Sicily on June 2. To Black Sea cities, SkyUp starts flights to: Batumi, Georgia on May 25; from Kyiv and Kharkiv to Odesa on June 2; and adds more flights to Burgas, Bulgaria. Further afield, SkyUp starts flights on April 26 to Tenerife-South, in Spain's Canary Islands.
Starting March 31, SkyUp has permission to fly from Sikorsky to two new destinations for Kyiv residents: Podgorica, Montenegro and Karlovy Vary, the western Czech resort town. In addition, the airline has permission to open Lviv's first flight to Prague. Lviv residents get two other new destinations: Copenhagen on Wizz Air on March 3 and Riga on airBaltic on April 1.
Looking at northern Europe, Wizz Air starts flights from Kyiv Sikorsky to: Riga on March 1; Bremen, Germany and Billund, Denmark on March 2; and Krakow on April 5. Austria's Laudamotion, starts flights Feb. 1 from Kyiv Boryspil to Vienna. Jonic Airlines has won permission to fly two times a week between Kyiv and Cologne, Germany.
Ryan Air adds five new EU cities from Boryspil this spring, inaugurating flights to: Manchester on April 1; Athens on April 2; Sofia, Bulgaria and Paphos, Cyprus on April 3 and Dublin on May 2. On March 23, Earnest Airlines starts flying from Sikorsky to Genoa, its sixth Italian city served from Kyiv.
For comments and story tips, Brooke is reachable at: jbrooke@ubn.news