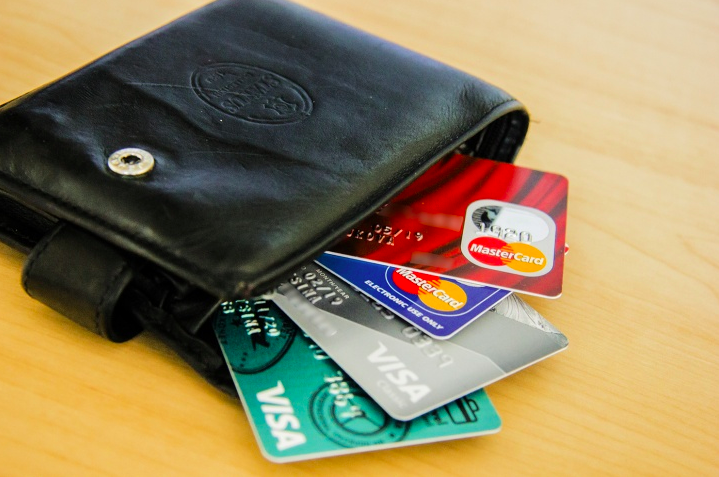 Ukraine is moving fast from cash to cards, reports the National Bank of Ukraine. In the last year, the number of card operations increased by 29%, to 5 billion, and by 24% in volume, to the hryvnia equivalent of $146 billion. Moving from ATM cards to payment cards, Ukrainians used 42 million cards to pay for $74 billion in goods and services. For reference, Ukraine's official GDP last year was $150 billion.

With the government seeking to steer more transactions through official – taxable – channels, Ukraine's network of point of sale terminals expanded last year by 20%, to 333,800. This number has doubled in five years. In the latest vogue, contactless cards more than doubled in number last year, from 3.9 million, to 8.6 million.
Home mortgage rates should fall below 15% per annum this year, Kateryna Rozhkova, first deputy governor of the National Bank of Ukraine, said Wednesday. "Three reasons why banks do not want to issue mortgage loans are: a moratorium on the recovery of property on foreign currency loans, unprotected rights of creditors, and the non-transparent primary housing market," said the central bank officer. On Tuesday, President Zelenskiy said mortgages rates should fall to 10%.
Ukrgazbank opens this month a specialized mortgage unit, offering hryvnia loans of up to $200,000 for 20 years at 15.5%, the state-owned bank reports. Requiring a down payment of only 20%, the bank says it wants "to make affordable housing available to most Ukrainian families." Of the 320 mortgages issued by the bank recently, 40% are for homeowners in Kyiv.
A unit of KfW, German's state-owned development bank, is investing €30 million in an Eastern Europe technology fund that will be heavily weighted towards Ukraine. DEG will be the anchor investor in the New Da Vinci Capital Technology Fund III. About half of the money will be invested in Ukraine, estimates Robert Grant, the American financial veteran who will head the Fund's Ukraine operations.
The Cabinet of Ministers decided Wednesday to set up the Public Debt Management Agency of Ukraine, Prime Minister Honcharuk writes on Telegram. Modeled after similar agencies in Austria, Germany and  Sweden, this agency will centralize all public debt transactions. Honcharuk said that through careful management the Finance Ministry was able to save $800 million in debt service expenses last year. In 2019, Ukraine's state and state-guaranteed debt increased in dollar terms by $6 billion, or 7.7%, to $84.4 billion.
President Zelenskiy meets today with the leaders of the European Business Association, the American Chamber of Commerce in Ukraine, and the Union of Ukrainian Entrepreneurs. "We welcome macroeconomic stability in the state, we want it to continue," EBA Executive Director Anna Derevyanko told Interfax-Ukraine would be one of her messages. "We are for continued cooperation with the IMF."
Spelling relief for Ukraine, Europe's largest sugar producer, global sugar prices surged 12% in the first six weeks of this year, reports Bloomberg. Behind the rise, drought cut crops in Thailand, frosts wrecked crops in the US, and Brazil channeled more of its cane crop into ethanol. Facing weak prices, Ukraine's sugar refiners cut their production last fall by 19%, to 1.5 million tons. Then last week, Indonesia, the world's largest sugar importer, announced plans to increase imports 11-fold to build a 1.3 million ton stockpile. Commodities trader ED&F Man Holdings Ltd. forecasts that last year's world surplus will switch to a 10% deficit this year.
Truckers partially blocked major highways into Kyiv Wednesday, including the highway from Boryspil airport. Long haul trucks were parked around the Cabinet of Ministers and the Rada, turning many of central Kyiv's streets red on Google maps. The truckers demand an end to highway weighing camera systems and to a new online system of allocating EU trucking permits. Fueling much of the anger was Poland's decision  to slash trucking permits for Ukrainians by one third last year, to 180,000
With truckers often facing multi-day waits to cross into the EU, the main truckers group, the Association of International Road Carriers of Ukraine, demands binational customs stations and talks to increase quotas for permits with Austria, Italy, Poland, Romania, Turkey, and Hungary. Last week, Ukraine and Belarus agreed to abolish the need for trucking permits between the two countries.
Prime Minister Honcharuk responded that talks are ongoing with Poland and that the government will not abandon online distribution of permits. He vowed: "We will not make any compromises and concessions. We will not allow rollback to the old non-transparent schemes."
Oleksandr Aronets, a Kyiv Region councilman, wrote on Facebook in a less diplomatic tone: "Kyiv is drowning in traffic jams…and they protest against "re-weighing!!!" Yes, break the roads even more, because stupid Ukrainians will pay for road repairs anyway!"
The EU wants to increase trade with Ukraine, Olivér Várhelyi, the EU's new Commissioner for Neighborhood and Enlargement, said Tuesday on his first visit to Kyiv. "We are open to facilitate as much as we can trade between the EU and Ukraine," said Várhelyi, a Hungarian lawyer. Referring to "an industrial visa-free regime" or the Agreement on Conformity Assessment and Acceptance of Industrial Products, he said: "We will hopefully be in a position to make big progress still this year, by starting the actual negotiations."
With EU aid, Ukraine wants to fully synchronize its energy system with the European Network of Transmission System Operators for Electricity, or ENTSO-E, Prime Minister Honcharuk said at a press briefing in Kyiv with EU Commissioner Várhelyi. "By 2023, we plan to fully synchronize the Ukrainian energy system with the European Network," said Honcharuk. "This goal can only be achieved in close cooperation with the EU."
Under Brexit, the UK plans to abolish EU duties on Ukrainian seamless steel pipes, reports Interfax-Ukraine. The duties would be abolished next Jan. 1. Other EU trade restrictions affecting Ukrainian goods are under review.
By lowering duties on agricultural imports from Ukraine, the UK government can deliver voters a post-Brexit win, Bate Toms, chairman of the British Ukrainian Chamber of Commerce, writes in a letter to the Financial Times. "The EU treaty restricts EU, and thus still UK, access to Ukrainian food, limited price competition with German, French and other EU farmers," Toms writes. "Ukraine is the principal available food resource to lower UK food costs and addresses Britain's future farm needs."
From the Editor: The Ukraine Business News is now in English, Ukrainian, Russian and German. A fifth language is under discussion. Check out our website: www.ubn.news  With Best Regards, Jim Brooke jbrooke@ubn.news