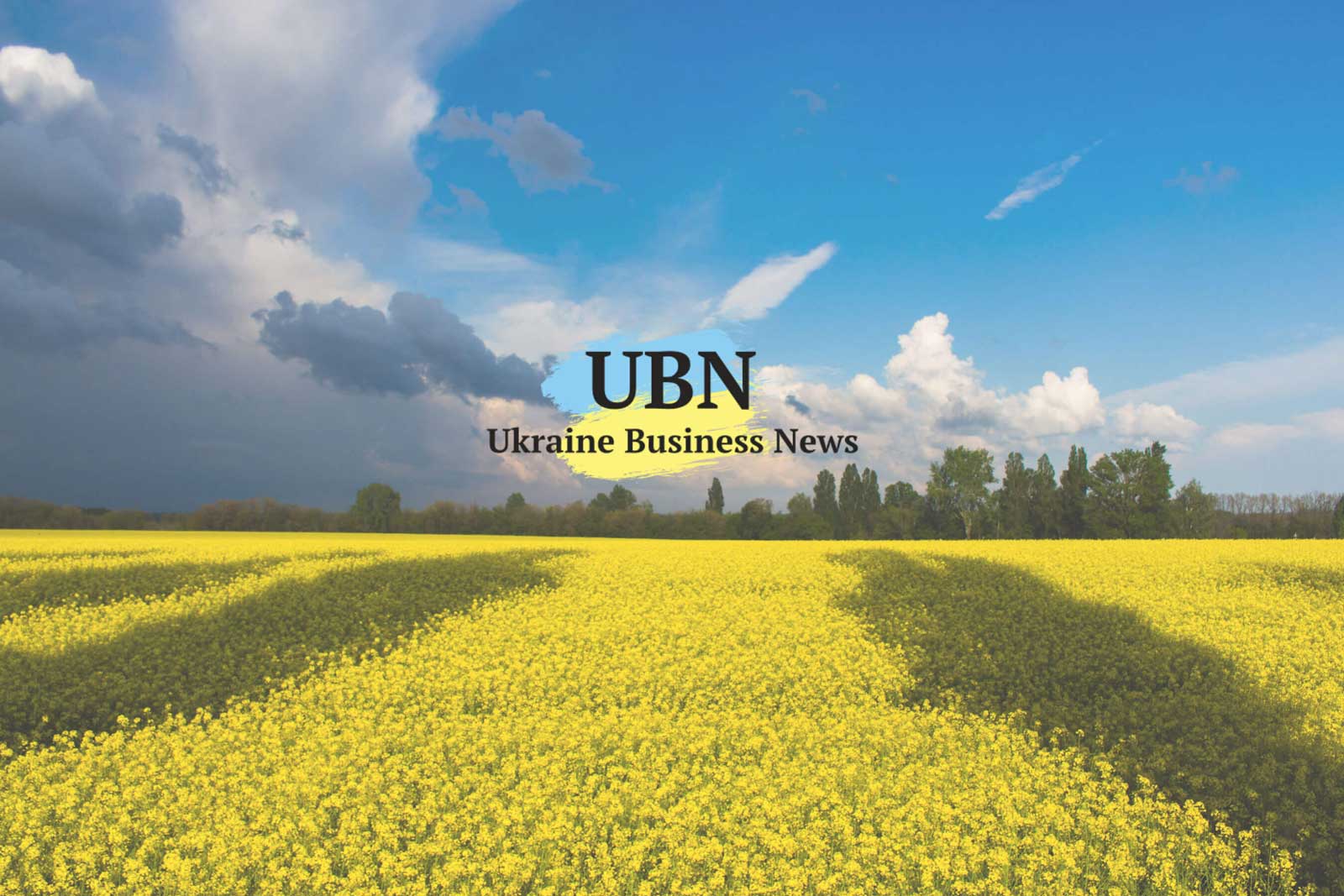 Of the Fortune 500 list of largest US corporations, 100 use Ukrainian companies to outsource their IT work, according to an industry survey by the Kyiv IT Cluster. The survey also found that of the 100 IT R&D centers in Ukraine, 44% are American companies. Tied for second place were companies from Israel and Russia. In a briefing to the British Ukrainian Chamber of Commerce, Nataly Veremeeva, the Cluster CEO, estimated that number of IT specialists working in Ukraine will double by 2025, hitting 242,000. In attendance, Nick Cotton, managing director of Cushman Wakefield, said that IT companies now account for half of rentals of new office space in Kyiv.

With e-commerce growing fast, returns of ill fitting clothes are a rising problem for online retailers. 3DLOOK, an Odesa startup, has come up with a solution: software that processes two mobile phone photos to come up with with"a perfect fit,"reports Retail Touchpoints news site. Prepared for release this fall as SAIA Perfect Fit, this software just helped 3DLOOK close on a $1 million investment round, with funding from uVentures and 500 Startups. "Return rates are the ticking time bomb of e-commerce, and those numbers escalate each year as online shopping numbers take a greater share of total retail," Enis Hulli, partner at 500 Startups, writes from San Francisco. "In certain product categories, return rates are as high as 60% to 70%. Younger demographics are using their bedrooms as dressing rooms. The fit is a big, big problem and 3DLOOK's products are very timely."
Preply, the online educational technology platform which pairs students with private tutors, has attracted $4 million in new funding, according to Venturebeat news site. Founded and still largely based in Kyiv, Preply now has more than 25,000 tutors teaching 40 languages to over 100,000 students worldwide, triple the level of students of two years ago. Now, Preply plans to develop artificial intelligence to better match students and tutors. From the company's Kreschatyk 10 office, Kirill Begai, Preply CEO and cofounder, tells Venturebeat: "We are working on a machine learning algorithm to increase matching efficiency between learners and tutors on a variety of parameters, including subjects, their native language, time zones, learning goals, and more."
Lobby X, a new headhunting firm, focuses on attracting Ukrainians home with interesting jobs, largely in reformist ministries or NGOs, the Kyiv Post reports. Vladyslav Greziev, CEO of Lobby X, says that a Ukrainian businessman in Warsaw plans to provide Lobby X with rent-free office space. By the end of the year, Lobby X plans to also open offices in Moscow, New York and Toronto – all cities with large Ukrainian diasporas.
For the first time since 2013, the number of working Ukrainians has increased, Valeriy Yaroshenko, acting head of the State Employment Service. The number of employed people increased by 149,000, he said. According to the International Labor Organization, the EU's unemployment rate is 7.4%, and the rate in Ukraine – 9.7%.
By using new technology to renovate 14 old state gas company wells, London-listed JKX Oil&Gas Plc turned last year's $7.7 million H1 loss into a $1.9 million H1 profit this year.  Dragon writes: "The latest financial statements mark quite a turnaround for JKX." Concorde Capital's Alexander Paraschiy writes: "JKX shifted its Ukraine strategy in 1H18 to a low-cost work over of its abandoned state-owned wells. This enabled the company to significantly reduce its capex and improve its cash balance…meanwhile, better prices for oil and natural gas in Ukraine enabled the company to boost its cash generation."
"Round-tripping" accounted for 10% — or $270 million — of Ukraine's 'foreign' investment last year, according to the National Bank of Ukraine. This refers to Ukrainian money parked off shore that comes back to Ukraine for investments. The top four havens are Cyprus, the Netherlands, Switzerland and Austria. This phenomenon reduces Ukraine's already low level of foreign investment – 1.5% of GDP. Concorde Capital's Evgenia Akhtyrko writes: "The phenomenon of round tripping points to persistent problems with capital protection in Ukraine. Under a highly corrupted environment and ineffective regulatory system, business people are made to withdraw their revenues from the country for safety reasons."
Israel and Ukraine have completed the legal reconciliation of the text of their free trade agreement. Now, work starts on the Hebrew-Ukrainian translation.  Signing is expected by the end of this year. For Ukraine, Israel intends to abolish duties on 80% for industrial goods, and on many agricultural products – within quotas. Import duties on many farm goods will be phased out over three to seven years.
Competing with trucks on the Kyiv – Odesa highway, Ukrzaliznytsya launched Tuesday a new container train route: Odesa Port – Dnipro – Liski, a total of 628 km. Liski is the truck-train depot on Kyiv's Left Bank, near Lisova metro station. Configured to carry 60 containers, the weekly train is to leave Odesa on Tuesday afternoons at 1:00 pm, arriving at 7:00 am the following mornings in Liski. Last year, Odesa handled 519,000 containers or 72% of the total trans shipped by Ukraine's seaports. This spring, Ukrzaliznytsia started running two container trains a week from Odesa to Rozhnyativ, a railroad junction town in Ivano-Frankivsk. In February, the state railroad started running a regular container train from Yuzhny Port to Liski. Yevhen Kravtsev, railway chairman, sees demand rising for regular, reliable container transportation, saying: "In the first half of this year, Ukrzaliznytsya transported more than 143,500 containers, which is 23% more than in the same period last year."
Construction of the express rail line to Boryspil airport is on track and will be completed by Dec. 1, Prime Minister Groysman says. Without going into details, Groysman said the line – from Kyiv's central rail station to the nation's busiest airport – is being done at a cost savings of nearly $4.5 million. Passengers will be able to buy tickets from rail station ticket machines or book long distance tickets, from regional stations straight through to the airport.
Ukraine's blue and gold passport opens more doors than Russia's red passport, according to a survey by Deutsche Welle of the 15 nations that emerged from the Soviet Union. Ukraine's passport allows visa-free entry to 128 countries, compared to 118 for Russia. Of the 15 countries, Ukraine comes in fourth place after the three Baltic nations — all EU members. Latvians and Lithuanians have visa free access to 179 countries. Estonians have visa free access to 178 countries.
For comments and story tips, Brooke is reachable at: jbrooke@ubn.news