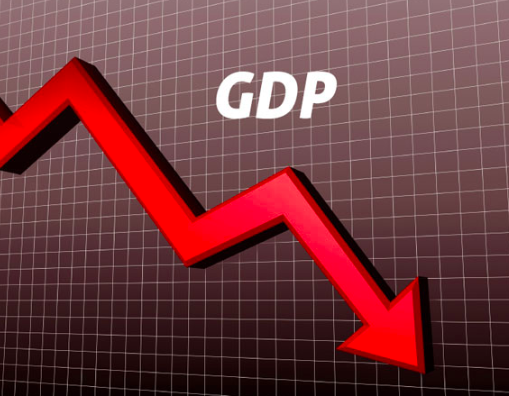 Monday, May 6
GDP Growth dips to 2.4%...5G Auctions Next Year...Azeri, Kazakh Airlines Profit from Russia's Ban on Ukrainian Overflights...25-Year Growth Plan for Boryspil...UZ Online: Selling Tickets, Renting Grain Hoppers...Chernobyl HBO Series to Boost Kyiv Tourism
With the record harvest pushed through the economy, Ukraine's real GDP growth slowed to 2.4% in Q1 2019, compared to 3.5% in Q4 2018. Metals, the largest export after agriculture and labor, was 'close to zero' due to planned repairs at major mines and steelmakers, reported the National Bank of Ukraine. Retail, travel, and construction were up, fueled partly by labor remittances. The central bank predicts the economy will grow by 2.5% this year, down from 3.3% last year.

Foreign investment in hryvnia treasury bonds increased by 18% last week, to the equivalent of $1.3 billion. Foreign holdings of the bonds has grown from less than 1% on Jan. 1, to 5% today, reports the National Bank of Ukraine.
Ukraine will auction 5G mobile frequencies next year, Infrastructure Minister Volodymyr Omelyan told reporters after meeting Friday with the National Communications and Information Regulatory Commission. "They see a great prospect of this technology," said Omelyan. "It is their position, that Ukraine will be able to sell the first licenses for 5G next year." Last month, Omelyan launched a 5G pilot project "Internet of Things on Highways." Last year, 4G service was launched in Ukraine. Last month, Verizon, the leading American mobile company, and South Korea's three mobile carriers launched 5G service.
With an IMF mission expected in Kyiv this month, Christine Lagarde, the Fund's managing director, talked Friday with outgoing President Poroshenko and stressed that "much remains to be done to complete the transformation of Ukraine into a modern market economy that is firmly governed by the rule of law and that is able to attract the higher levels of investment needed to achieve stronger and sustainable growth.
"Separately in Brussels, President-elect Zelensky's anti-corruption advisor, Ruslan Riaboshapka, told reporters Friday: "This one of our top-priority initiatives: criminal liability for illegal enrichment will be restored." In court decisions that threaten IMF cooperation, Kyiv courts recently threw out an illegal enrichment law and the nationalization of Ukraine's largest bank, PrivatBank.
If Western partners – including the IMF – maintain cooperation, Ukraine can get through this year, a peak year for foreign debt repayments, Yakiv Smolii, governor of the National Bank of Ukraine, told G7 ambassadors and IMF representatives in Kyiv on Friday. When the Rada returns to work in two weeks, parliamentarians are to consider a key IMF demand: reorganizing the State Fiscal Service into a tax service and a customs service. If Ukraine passes its IMF review in late May, it should win an IMF tranche of $1.3 billion.
Taking advantage of Russia's ban on overflights of its territory by Ukrainian airlines, Azerbaijan's low-cost carrier Buta Airways, is expanding flights from Baku to three Ukrainian cities: Kharkiv, Kyiv, and Odesa. After flying to Kyiv Sikorskiy for two years, Buta added Kharkiv on Friday and will add Odesa on May 16.  on Friday, May 3, made its first flight to/from Kharkiv airport. UIA has a lone flight to Baku, from Kyiv Boryspil, which must fly south over the Black Sea, around Crimea, and across Georgia to reach Azerbaijan.  All airlines fly around the conflict zone, a legacy of the July 2014 shoot down of Malaysia Airlines Flight 17 by a missile fired from Russia-controlled Ukraine.
Kazakhstan's new discount carrier, FlyArystan, plans to fly to Ukraine in the near future, Peter Foster, president of the parent company, Air Astana, tells the Center for Transportation Strategies. According to the British CEO, FlyArystan plans to carry 700,000 passengers this year and to expand its fleet in two years to 15 passenger jets. UIA, faced with longer and costlier flight routes to Kazakhstan, has cut its frequencies to Almaty and dropped its flights to Astana, now called Nur-Sultan.
Over the next 25 years, Kyiv's Boryspil airport is to undergo a major €3.4 billion expansion to handle 54 million passengers – four times today's level. Under a long-range development plan approved last week by the government, the airport's land area would increase by two thirds, to 1,538 hectares, Viktor Dovhan, deputy Infrastructure Minister, posts on Facebook. Terminal D, the main international terminal, would be greatly expanded and the second runway would be rebuilt. After registering a 19% increase last year, to 12.6 million passengers, Boryspil expects to see a 14% increase this year, to 14.4 million passengers.
Starting Friday, Ukrzaliznytsya will double the size of its Boryspil Express train, allowing the airport railroad shuttle to carry 200 passengers at peak hours. Ridiculed by the Kyiv press at its launch last November, the 80 hryvnia shuttle from downtown Kyiv has proved so popular, passengers often stand for the 35-minute ride.
Online purchases now account for 56% of long-distance rail tickets sold, up from 50% last year, reports Evhen Kravtsov, CEO of Ukrzaliznytsia. More than 100 million rail tickets have been bought online since the service started in 2015.
Preparing for the harvest season, Ukrzaliznytsia is expanding its online auctions for freight cars using the electronic ProZorro system, Kravtsov says. During a test phase, almost 10,000 cars — largely grain hoppers – were auctioned in 803 auctions, garnering the state railroad an extra $1.3 million.
Ukrzaliznytsia plans to issue a new series of Eurobonds by October to refinance current Eurobond debts, according to the state railroad's 2018 financial report. In March, Ukrzaliznytsya paid $150 million of debt on Eurobonds, largely with money raised domestically, from Oschadbank and Ukrinfraproekt, the State Agency for Infrastructure Projects of Ukraine, according to the Center for Transportation Strategies.
Kyiv's Chernobyl tourism industry gets a big boost this week with the worldwide release of Chernobyl five-part miniseries. "The drama revolves around the brave men and women who sacrificed everything to save Europe from unimaginable disaster, all the while battling a culture of disinformation," reads a review in the Straits Times of Singapore, where the series starts tomorrow. The Los Times writes of the series, which launches tonight in the US: "Note to viewer: Wear your mouth guard if you're prone to teeth grinding under stress…It exposes a government paralyzed by its own secrecy while shining a light on the selfless citizens who gave their lives to protect their countrymen — and perhaps the world."
Chernobyl tours increasingly popular 33 years after the disaster, with half a dozen Kyiv-based companies offering $100 day tours. "HBO drama or not, the truth remains – Chernobyl happened, and it affects are still being felt to this day…Tours to the site, which require your passport, pants, long-sleeved shirts, and closed toe shoes, are something that helps make this part of the country's history tangible," Breanna Wilson wrote in a Forbes travel article last month: Stop Overlooking Kyiv, Eastern Europe's Diamond In The Rough. 
Separately, "Isotopium: Chernobyl" a new video game based in Prypryat, has drawn 62,615 registrants, according to a Reuters interview with game co-founder Sergey Beskrestnov. For $9, players can remotely drive tanks about a 180 square meter set in Brovary, blasting out competitors in the search for an energy source called isotopium. Beskrestnov's company, Remote Games, plans next to build a game revolving around the colonization of Mars.