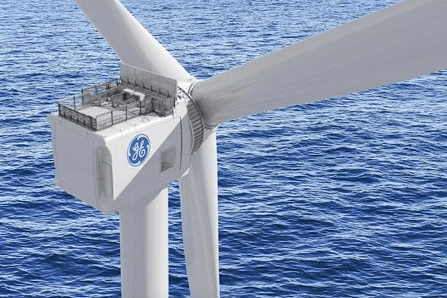 Monday, December 17
Wind, Solar Projects Draw Investment…Trade Deficit up 66%...Shippers Redline Azov…Concessions Law Could Unlock $700 Million Investments in 2 Black Sea Ports…Charter Airlines Revive Regional Airports… Ryanair's Laudamotion to Fly Vienna-Boryspil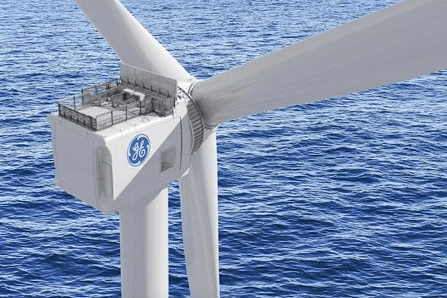 A 100 MW wind electric plant, powered by GE turbines, should be connected to the national grid in coming weeks. Located on the north shores of the Azov, the Primorskaya project in Zaporizhia is the first half of a 200 MW plant built by DTEK Renewables. GE is supplying European-made, high-voltage equipment for the substations and central power distribution station. According to Power Technology news site, this first phase is largely financed by a €90 million, 10-year syndicated loan guaranteed by Euler Hermes, the German export credit agency. Led by Bayerische Landesbank, the syndicate includes KfW IPEX-Bank, AKA, and Bremer Kreditbank.

The EBRD is loaning €18 million to three solar plants in Mykolaiv region, the first loan under the bank's recently approved €250 million fund, the Ukraine Sustainable Energy Lending Facility III. Matching the EBRD, the Black Sea Trade and Development Bank also is loaning €18 million to the solar project. With a total capacity of 47 MW, the project is developed by Norway's Scatec Solar ASA and by Rengy Development Group, a Kyiv-based renewable energy company.
Since 2015, $1.7 billion has been invested in renewable energy projects in Ukraine, Sergiy Savchuk, head of the State Department of Energy Efficiency, told a recent energy panel in Kyiv. A promising area for investors, he said, is recycling garbage, a process that could annually replace the equivalent to 1 billion cubic meters of gas. Turning to the energy inefficiency of Soviet-era housing, he said 32 institutes and universities have started training programs for energy auditors. So far, 134 energy auditors have been certified.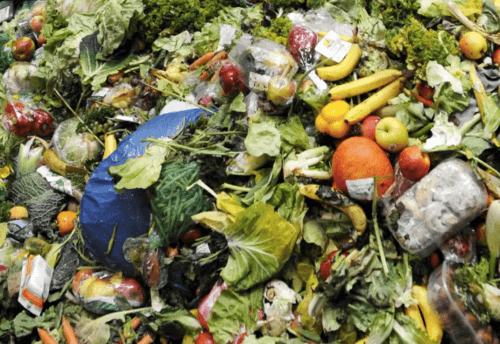 Business opportunity: recycling food waste. The average Kyiv restaurants produce 200 kilograms of food waste a day, according to Olena Kazanska, manager of the Stock-Factory, a recycling company. Dymytro Borisov, owner of 22 Kyiv restaurants tells the Kyiv Post Tiger conference that each of his restaurants, produces, on average 1 ton of cabbage waste a day. In many cities, food waste is collected after midnight for use as compost, biogas, or food for pigs.
 Through October, Ukraine's trade deficit was two thirds greater than during the same period last year. Pushing the deficit to almost $8 billion, imports rose 17%, to $47 billion, while exports rose 10%, to $39 billion. On the sales side, the EU was the destination for 42% of all of Ukraine's exports. Worldwide, the biggest gainers for Ukraine's exports were: Vietnam — up 46%,  and Indonesia – up 40%.
Some shipping companies are stopping sending ships to Ukraine's Sea of Azov ports for fear of expensive delays by Russian border guards, Andrii Klymenko, a Crimea native who now chairs the Maidan of Foreign Affairs, tells The New York Times. In a report from Mariupol, the Times notes that one Lebanese ship waited 12 days at the south side of the Kerch bridge before winning Russian permission to enter the Azov. The story, by a Moscow-based reporter, notes that in October, a presenter on Channel One, Russia's most widely watched TV station, started to refer to the Azov, a binational sea by treaty, as a Russian "inland sea."
U.S. House of Representatives and the European Parliament passed resolutions with lopsided margins last week demanding that Russia restore freedom of shipping to the Azov. "The United States and its allies must hold Russia accountable. Failure to do so may be interpreted by Moscow as a green light to go even further," said Rep. Ed Royce, R-Calif., chairman of the House Committee on Foreign Affairs. EU foreign ministers agreed Thursday to extend sanctions on Russia for another six months, but they did not agree on new sanctions for Russia's assertion of control over the Azov. Dragon Capital writes: "Aside from diplomacy, we do not see sizable practical outcomes for Ukraine in the nearest future, with talk of additional Russian sanctions being at a very early stage."
Russian hackers broke into the IT systems of more than 100 military and state institutions in western Ukraine, Reuters reports, citing a statement on Friday by the state security service, or SBU.
Benoit Pleska, a Belgian graduate of Stanford University, was elected chair of Ukrposhta's new supervisory board. With experience in eastern Europe since the early 1990s, Pleska is a board member of Poșta Română SA, Romania's postal service. The other foreign board members for Ukraine's state postal enterprise are Tommy Jensen of Denmark; Jakub Karnowski, a Polish management consultant; and Joona Saluveer, board chairman of Eesti Post, Estonia's postal service.
Rada passage of a concessions bill would unlock almost $700 million in private investments for two Black Sea ports – Kherson and Olvia. Seven companies – foreign and national — want to participate in tenders for public-private partnerships to develop the ports, says Stepan Kubiv, Minister of Economic Development and Trade. For Olvia, formerly Oktyabrsk, 30 km south of Mykolaiv city, a 35-year concession would involve $618 million in investment and $2.5 billion in revenues to the budget, the ministry calculates. For Kherson, 75 km to the east, a 30-year concession envisages $50 million in investments and $580 million in government revenues.
A concessions bill would create a transparent procedure for selecting concessionaires, international arbitration of disputes and the ability to attract advisers to prepare projects for public-private partnerships. It would empower banks to repossess property and concession rights pledged as collateral. Marina Petrov, EBRD Ukraine's deputy director for infrastructure, says that without this concession law, the EBRD is unable to attract commercial banks for co-financing infrastructure. The EBRD is the largest international financial investor in Ukraine.
With a legal framework for concessions, public-private partnerships will develop regional airports, predicts Infrastructure Minister Volodymyr Omelyan. "When we hit the limit with Boryspil, we will need major investments in the regional airports – to build new runways, new terminals," Omelyan told the Tiger Conference. "If we are lucky with the parliament, we will get the new law on concessions – for airports, seaports, and highways."
Flying under the radar: The State Aviation Administration has granted permission to Bukovyna Airlines, a charter airline based in Chernivtsi, to fly five flights a week this winter to the Egyptian coastal resorts of Hurghada and Sharm el-Sheikh from 10 Ukrainian regional capitals: Chernivtsi, Kharkov, Kherson, Kryvyi Rih, Kyiv, Lviv, Odesa, Rivne, Vinnytsia, and Zaporizhia. Charter airlines have revived several Ukraine's regional airports.
Ryanair's Austrian budget airline, Laudamotion, will fly five times a week between Vienna and Kyiv Boryspil, starting Feb. 1. Based in Schwechat, home to Vienna International Airport, Laudamotion is 75% owned by Ryanair and 25% by Niki Lauder, Austria's former Formula One racing champion. Currently, Austrian Airlines and UIA fly from Boryspil to Vienna. Wizz Air flies from Kyiv Sikorsky (Zhuliany) to Vienna.
For comments and story tips, Brooke is reachable at: jbrooke@ubn.news