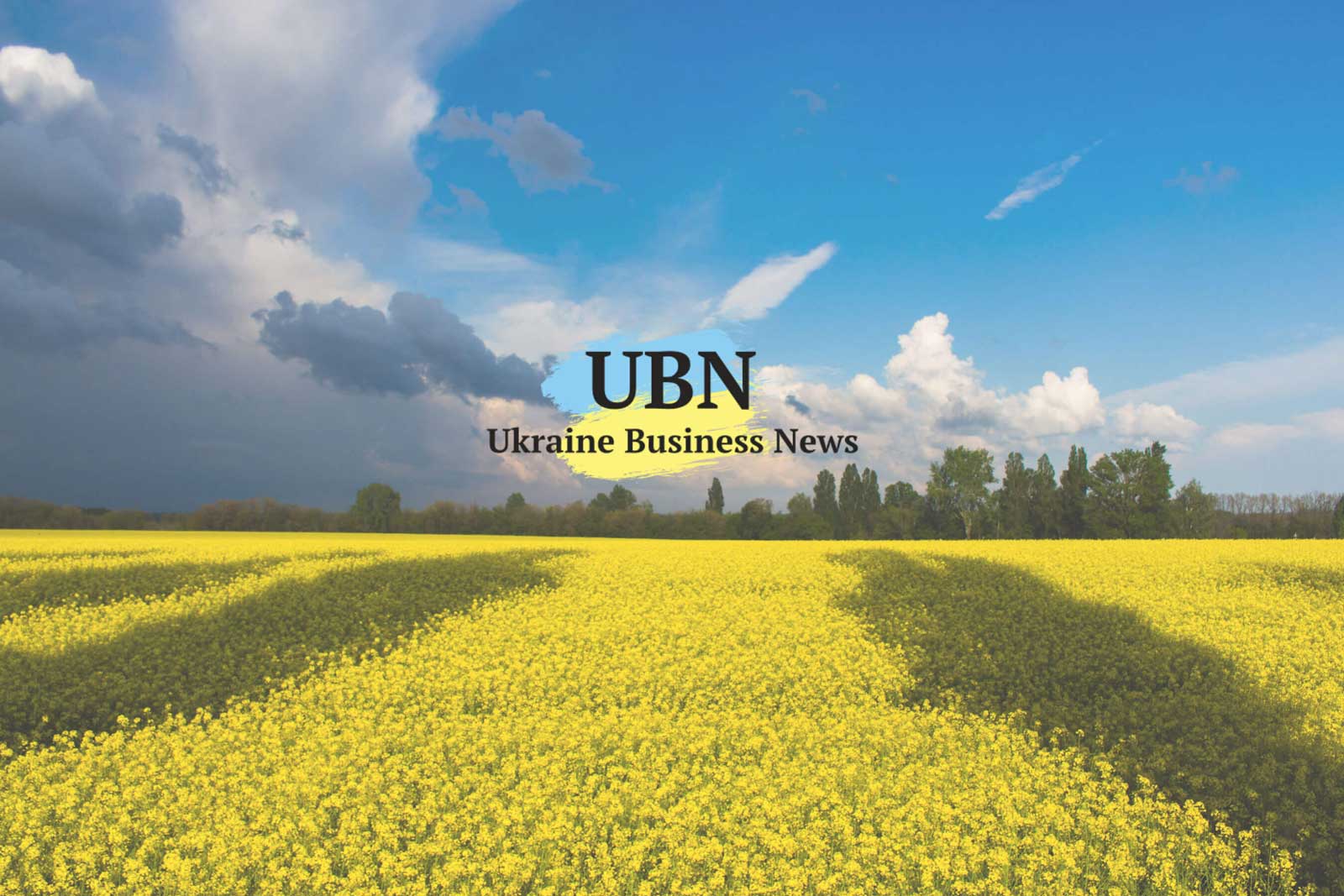 Russian Prime Minister Medvedev imposed sanctions Thursday morning against 68 Ukrainian companies and 322 Ukrainians, including much of Kyiv's political elite. Through the day, press releases tumbled out of sanctioned companies saying the sanctions would have little or no effect. Last year, Russia was Ukraine's largest trading partner country, recording $11.2 billion in bilateral trade. EU trade with Ukraine was almost four times larger — $42.1 billion.

Ukraine's Finance Ministry is starting an in depth study of the impact of Russia's new sanctions on the economy. Most of Ukraine's economy has shifted away from Russia in the four years and eight months since the start of Russia's military attacks on Ukraine. Last year Ukrainian companies exported $3.9 billion worth of goods to Russia. It is unclear how much of this trade will be affected by the new sanctions.
"How will this affect the macro-financial stability?" Kateryna Rozhkova, first deputy governor of National Bank of Ukraine, asked reporters Thursday. "I want to believe in no way."
Timothy Ash writes from London: "Headline grabbing from Moscow, but unlikely to have any meaningful economic impact, as the volumes of trade with Russia have collapsed in recent years from 40-50% pre-Euromaidan, to the low teens at present."
Concorde Capital's Zenon Zawada writes: "With this list, the Kremlin is clearly delineating for the public who are its enemies among the Ukrainian political and business elite. Noticeably, it excludes Ukraine's leading Russian-oriented politicians and oligarchs."
Visiting Kyiv, German Chancellor Angela Merkel said Thursday she supports Russian guarantees of gas transit to Ukraine through the EU. Nord Stream 2, the new trans Baltic pipeline is to start pumping gas from Russia to Germany in early 2020. On Monday, Merkel said she does not plan to run again for office in the next federal election, in fall 2021.
Ukrtransgaz, the state-owned operator of the east-west pipeline system, reports that through September its net loss increased by 35% yoy, to $785 million. Transshipments of Russian gas to the EU have declined. Gazprom has threatened further cuts after the gas transshipment contract expires, 14 months from now.
German-Ukraine trade should increase 'in the near future' by almost 50%, to EUR 10 billion, Prime Minister Groysman said at a meeting with Chancellor Merkel in Kyiv. Bilateral trade this year is to hit EUR 7 billion. Groysman and Merkel are to meet again  on Nov. 29 in Berlin when they give the keynote speeches for the Third German-Ukrainian Business Forum.
Merkel announced EUR 85 million vocational training so young Ukrainians have the skills needed in the modern workplace. In addition, she promised EUR 2 million to create 'a center of excellence.' She said: "It is very important that scientists have a chance to stay in Ukraine and not go abroad." Merkel said that since 2014, Germany has allocated Ukraine EUR 490 million, largely to help the east — supporting internally displaced persons, demining and developing social infrastructure.
Ukraine's state pension fund has four months to prepare for a "massive recount and increase of pensions for all categories of pensioners," Prime Minister Groysman instructed on Thursday Yevgeny Kapinus, the new chairman of the Fund. The new, higher pensions are to be paid on March 1. The presidential election is March 30.
The first tranche of IMF agreement money should arrive by the end of this year and could be as much as $1.9 billion, Kateryna Rozhkova, the central bank deputy governor, tells reporters. Prime Minister Groysman has asked the Rada to approve the government's 2019 budget by Dec. 1, a key hurdle to getting IMF Board approval for the support program. Another hurdle was overcome Thursday when Naftogaz raised household gas prices 23.5%.
A new bill to allow private locomotives on state owned tracks will be submitted to the Rada in the current session, President Poroshenko promises business leaders. Two weeks ago, in a narrow vote, the rejected such legislation. On Wednesday, speaking before foreign business groups, Poroshenko said: "I have the political will to introduce private locomotives." A few minutes earlier,  Yevhen Kravtsov, acting CEO of Ukrzalinytsia, the state railroad, had warned: "If we introduce private locomotives for cargo, we would simply die, because passenger traffic is not profitable."
French hypermarket chain plans to open its first store outside of Kyiv, in northern Odesa's Riviera Shopping Mall. "There are massive buildings around the Riviera shopping center, there are more than 60 residential complexes, therefore the demand for the products of the building hypermarket is high," Yan Shkuro, Riviera's marketing director, tells Interfax-Ukraine. The 10,500 square meter home improvement and gardening store will open in the spring. The French chain already has four 'do it yourself' stores in Kyiv.
View from Romania: Watch out for Ukraine! Christian Von Albrichsfeld, German CEO of auto parts maker Continental Automotive Romania, tells Business Review's Foreign Investors Summit: "Romania lost competitive advantage in the region as major investments are now done in the neighboring countries —  and its next major competitors are Serbia and Ukraine." After a 3-year surge in investment in Ukraine, about 40,000 Ukrainians now make car parts for German automakers.
In sign of economic confidence in Ukraine, membership of the European Business Association has topped 1,000 companies for the first time. "Together as a business community we constantly strive to develop our country in order to make Ukraine a truly European place to live and do business," says Anna Derevyanko, EBA executive director.
New EBA members include: Master-Avia, the management company for Kyiv Sikorsky (Zhuliany) Airport; The London School of English; Marketing Solutions; Valeant Pharmaceuticals;  two law firms – Incolanse and Inpraxi; fast moving consumer goods: Beam Suntory, DisNa and Orimi Ukraine; energy: Oltan & Köleoğlu and Rodina Energy Group; business consulting: Zhyve Dilo and Perfect PR; IT: Agency of Internet Rights, NIX Solutions and Intracom Telecom Ukraine; agribusiness: Sodrugestvo; distribution: Fors Ukraine and SOLDI & CO; electronics: Schreder; and logistics: M3.
With Ryanair starting flights from Lviv to London-Stansted today, Lviv airport is on track to handle 35% more passengers than last year, says Tetyana Romanovska, CEO of Lviv Airport. Speaking on the occasion of Ryanair starting flights from Lviv, she said passenger traffic is already 25% over last year's level of 1,080,000 and is to hit by 1,650,000 by year's end. In addition to London, Ryanair, Europe's largest airline, started service this week from Lviv to Krakow and Warsaw-Modlin in Poland and to Memmingen-Munich and Weeze-Düsseldorf in Germany.
For comments and story tips, Brooke is reachable at: jbrooke@ubn.news