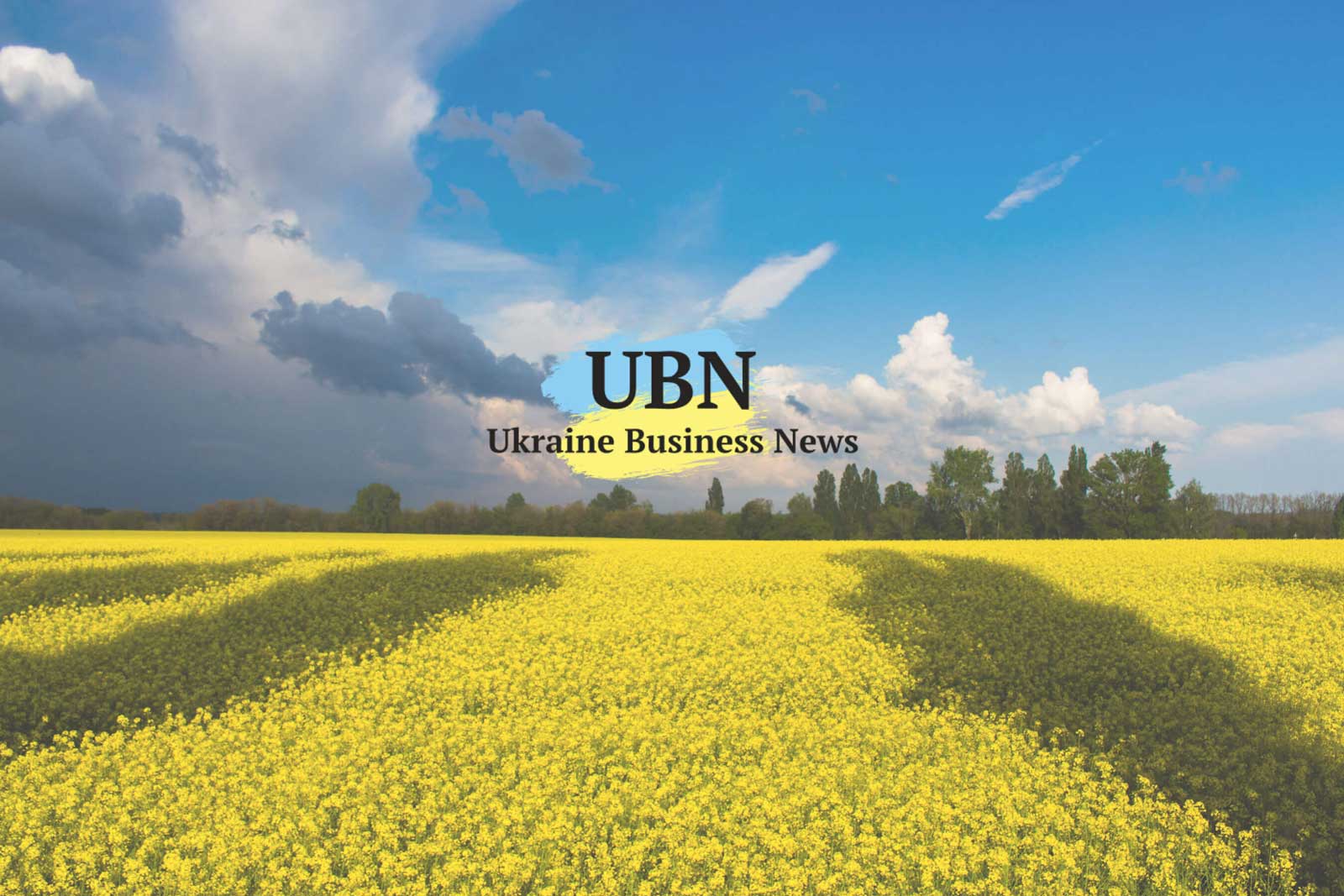 Harvest reports indicate that Ukraine's total grain production will hit a record of 70 million tons, up 14% over last year, reports Dragon Capital. Last year, the harvest was 51 million tons. In 2016, it was 66 million tons, then a record.

Farming and food processing accounts for 17% of Ukraine's GDP, Prime Minister Groysman said on Thursday, 'The Day of the Farmer." This year, India is the largest buyer of food made in Ukraine, purchasing 10% of exports. As a group, the EU buys 31.5% of Ukraine's food exports.
Trading places: Mykolaiv is overtaking Odesa, the iconic Black Sea port, to become Ukraine's second busiest port. Through October, Mykolaiv handled 22.5 million tons of cargo, up 17% over the same period last year. Through October, Odessa port handled 17.3 million tons, down 13%. Odesa port, now Ukraine's third ranking port, has been hurt by corruption reports and by the departure last spring of Maersk, the world's container ship company. Maersk moved operations 40 km to the east, from Odesa to Yuzhne, Ukraine's largest port.
Mykolaiv rail station is a prime candidate for a public private partnership, Infrastructure Minister Volodomyr Omelyan says. In March, Ukrzaliznitsya starts a two-year, internationally funded project to electrify two lines of track, totaling 300 km, that converge on Mykolaiv in a 'V.'  Already a rail hub, Mykolaiv has nightly trains from Kyiv and daily trains to Odesa, to the west, and Kherson, to the east. Unimpressed with the condition of the rail station on a visit this week, Omelyan told his press service about broken toilets and the stationmaster who checked into a hospital "so as not to show the results of his 'work' for the year."
PepsiCo Ukraine is building a Lay's potato chip production line at its Mykolaiv region food processing plant. Due to open next summer, the plant would consume about 50,000 tons of potatoes. PepsiCo will supply regional farmers with seed potatoes of varieties suitable for chips and training by company agronomists. PepsiCo Ukraine CEO Iryna Kozlova said: "Today we are preparing to install the first line for the production of potato chips." Currently, PepsiCo only makes Lay's potato chips in Poland. According to PotatoPro news site, Ukraine is the world's fourth producer of potatoes, producing 22 million tons, 2.5 times Poland's production.
Unibep SA, one of the Poland's largest construction companies, has signed a EUR 35 million contract to complete a shopping entertainment center on northern Kyiv's Pravdy Street.  The center, Retroville, would be completed in the spring of 2020, shortly before a new Green line metro station is to open on Pravdy Street. Unibep, located in eastern Poland, is rebuilding several road sections for Ukravtodor. In the construction contract with Lithuania's Martin LLC, Unibep is to provide 15% of the financing and Poland's Bank Gospodarstwa Krajowego is to loan the remaining 85%.
The share of Ukraine's exports going to the EU has increased from 25% four years ago to 42% today, Hugues Mingarelli, head of the EU Delegation to Ukraine, told DEF-2018, the Dnipro economic forum.  He said: "We believe that the best way to unleash the potential of Ukraine is to enable it to integrate into the EU market."
For the fourth year in a row, Ukraine is increasing electricity exports to its Western neighbors. Through October, Ukraine exported $266 million worth of electricity, 27% more that during the first 10 months of last year. In order of importance, electricity buyers from Ukraine are: Hungary, Poland, Moldova, Slovakia and Romania.
Concorde Consulting will be the lead advisor for the privatization of Kyiv's President Hotel, a 374-room landmark that stands on a small hill a 10-minute walk from Parus and Gulliver business centers. Opened in 1990 as Intourist hotel, the hotel is one of 10 'big privatizations' that the government hopes to carry out in 2019. Concorde, which is based in Parus, will work with KPMG as auditors, Marcus Bureau as assessors, and Redcliffe Partners as lawyers.
Privatizations of five big state companies are being blocked by court action taken by losers of tenders for consulting work on the sales. On Nov. 28, an appellate court will hear the arguments against the process used by a commission formed by the State Property Fund, the Finance Ministry, and the Economic Development and Trade Ministry. Vitaliy Trubarov, head of the Property Fund, says he hopes "all the groundless accusations will be overturned by the court." Alexander Paraschiy, analyst for Concorde Capital, winner of several tenders, writes: "Such a blockade might be only the beginning of the sabotage of the privatization process by forces that are controlling large state assets in Ukraine and milking them."
"Market instability" was cited by Andriy Kobolev, Naftogaz CEO, as the key reason for postponing placement this week of $500 million worth of 5-year Eurbonds. He wrote on his Facebook page on Thursday: "The high potential cost of raising funds in international markets make the issuance of five-year debt obligations impractical." Tim Ash writes that an unfriendly international bond market now forces Ukraine to play ball with the IMF: "The market and the official financing sector are dovetailing together to continue to put pressure on policy makers to hold to an orthodox policy agenda."
As e-commerce reaches Slavuta, 400 km west of Kyiv, Epicenter K is devoting 15% of their new shopping center in the Khmelnitskyi region city to a sports complex: basketball, volleyball, futsal, tennis, weightlifting, table tennis, boxing areas and exercise equipment. With e-commerce growing annually by 30%, shopping center designers predict that anchor retail tenants will shrink, sometimes becoming display centers for products sold online. This fall Epicenter K is opening five new stores, for a total of 53. New stores are in small cities, like Slavuta, population 35,000. Last fall, Epicenter K recorded sales of $1.5 billion in sales.
Weeks before the official start of campaigning, the Presidential election is boosting the advertising industry. From April through September, Yulia Tymoshenko's campaign spent $3.5 million on TV and billboard ads, reports the Committee of Voters of Ukraine. For every dollar spent on outdoor, almost three dollars were spent on TV, according to the Committee's analysis of financial reports by the Batkivshchyna All-Ukrainian Union. Tymoshenko's Fatherland party is buying TV ads through Global Media Group Ltd and Starlight Brand Content Ltd. Billboard ads are bought through RTM-Ukraine. Tymoshenko consistently leads in opinion polls. On Monday, Tetiana Slypachuk, chair of the Central Elections Commission, reminded candidates that campaigning for the March 31 vote officially starts in December 31.
For comments and story tips, Brooke is reachable at: jbrooke@ubn.news