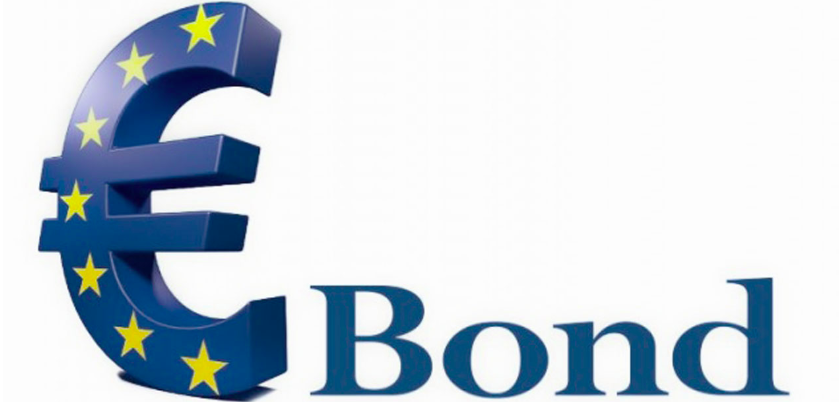 Friday, June 14
Europeans Clamor for Ukraine Eurobonds, Push Down Interest Rate...Zelenskiy Aide Wants 3-4 Year IMF Deal to Set Stage for 'East European Tiger'...Russia Delays Gas Transit Talks 3 Months...Zelenskiy In Paris Monday, Berlin Tuesday...More Gastarbeiter Flights to Poland, Germany...Dnipro River Cargo up 68%
Reflecting foreign investor confidence in a future Zelenskyy government, investors oversubscribed Ukraine first Eurobond since October by a factor of six, bidding the final interest rate below the range set by the Finance Ministry.  After drawing €6 billion in bids, the Finance Ministry placed the 7-year €1 billion bond at 6.75%. "Today's strategic transaction is demonstrative of the continued investor support for our country," Finance Minister Oksana Markarov said Thursday after the placement, which capped a four day, four EU city roadshow by her team. BNP Paribas and Goldman Sachs International acted as joint lead managers on the transaction.

Separately, foreign investment in Ukraine government hryvnia bonds has increased nearly 8-fold since the start of the year. With Tuesday's weekly auction, foreign holdings of the T-bills increased by 13% to 48.7 billion UAH, the equivalent of $1.84 billion. Foreigners bought more than half of a new six-year bond offering this week. These bonds, the longest in the Ukraine government portfolio, placed at 15.85% per annum.
The Zelenskiy administration wants to negotiate a 3-4 year program with the IMF, to lay the foundations for Ukraine to become the "East European Tiger," Olesiy Honcharuk, deputy head of presidential administration, says in an interview with NV.Business. "In it, we will try to lay structural reforms, which over the years will lead the country to a qualitatively new level," he said.
Honcharuk rejected as "exotic" a recent debt default call by Igor Kolomoisky, Zelenskiy's main media backer. "Such statements cost money to me as a citizen," Honcharuk said. "Every such statement is perceived by investors as an increase in risks. And they increase the cost of resources for Ukraine. This means that each time when such statements appear in the press, we become a little poorer. And my task at the Presidential Administration is that Ukrainians should not become poorer."
In Washington, IMF spokesman Gerry Rice responded to the interview, saying: 'We expect the completion of the elections before moving forward." Last December, the IMF, and Ukraine agreed to a 14-month, $3.9 billion standby program designed to get Ukraine through 2019, a year of presidential and parliamentary elections.
Dragon Capital writes of Zelenskyy's appointment of former economy minister Aivaras Abromavičius as member of the supervisory board of UkrOboronProm, the corruption-riddled defense industry conglomerate: "Although Abromavičius' new position has no direct relevance for markets, his appointment should be taken positively by investors as a sign of Zelensky continuing to attract market-friendly people to his team and, considering Ukroboronprom's track record of opaqueness and scandal, demonstrating his resolve to fight high-level corruption at state-owned enterprises."
Pushing Russia-EU-Ukraine gas brinkmanship three months down the road, Russia proposes holding the next 3-way meeting for renewing the Ukraine gas contract in late September. Putting a positive spin on the delay, Maroš Šefčovič, vice-president of the European Commission for Energy, said after meetings in Moscow on Thursday: "We will continue our constructive negotiations by telephone in the summer and when we meet in September." Russia's Energy Minister Alexander Novak said the delay is needed for Ukraine to have parliamentary elections and to form a new government.
With Gazprom's 10-year gas transit contract expiring Jan. 1, Šefčovič expressed confidence "that a solution will be found for the supply of gas through Ukraine to the European Union." He urged that Ukraine use the time to pass EU-standard energy laws and for Naftogaz to 'unbundle' gas transit from gas production.
Watching from the sidelines in Kyiv, Ukraine's chief negotiator, Naftogaz Executive Director Yuriy Vitrenko, expressed regret at the three-month delay for starting face to face talks. "The reason is obvious – after Ukraine and the EU had taken a consolidated position that transit through Ukraine should be carried out according to fair European rules, these negotiations became uninteresting for the Russian Federation," he wrote on Facebook. "It seems that Russia is waiting for "negotiators" who will hand over the interests of Ukraine rather than agree on civilized and fair rules for all parties."
Raising pressure on Russia to do a deal, President Trump said in Washington that he is considering considering sanctions over Russia's Nord Stream 2 natural gas pipeline. The Russia-Germany Baltic pipeline "really makes Germany a hostage of Russia if things ever happen that were bad," the president said at a press appearance with visiting Polish President Andrzej Duda. "We're protecting Germany from Russia and Russia is getting billions and billions of dollars from Germany." Bills sanctioning European companies building the $9 billion pipeline are under consideration in the US House and Senate.
On Monday, Zelenskyy flies to visit Paris where he meets with the President Macron. On Tuesday, he flied to Berlin where he meets with Chancellor Merkel. President Trump has invited Ukraine's new president to visit Washington.
Low incomes and insecurity about Ukraine's future are the prime drivers for emigration, according to the "Barometer of Happiness in Ukraine," a new internet survey conducted by the European Business Association. Of the 1,118 respondents, largely Kyiv office workers, the EBA said: "51% consider their income level insufficient for a normal life…72% of respondents are not satisfied with the state of security in the country and feel insecure about their own future."
With an eye to the labor migrant market, Wizz Air plans to double flight frequencies from Lviv to Bratislava, Wroclaw, Gdansk, Berlin and Dortmund. Starting Oct. 20, most of these flights will be five times a week. Similarly, Wizz Air plans to expand in October its flight frequency from Kyiv Sikorsky to Tallinn.
LOT Polish plans to start service next year from Łódź to Kyiv Boryspil, reports news site Rynek lotniczy, or Aviation Market. In two weeks, Wizz Air plans to start flights from Kyiv Sikorsky to Lublin. With these two new flights, there will be airlfights from Ukraine to 10 of Poland's 12 largest airports.
River cargo on the Dnipro is up 68% compared to the first five months of last year. Through this May, barges have moved 3.2 million tons. The increase is attributed to an early break up of ice on the river and last year's bumper 70-million ton grain harvest straining truck and train capacities to the Black Sea ports.
Nibulon, the main grain transporter on the river, is building four new river barges this summer at its Mykolaiv shipyard, the company reports. The four B1500 class vessels are to be launched by the end of this year.
Note from the Editor:  Ukraine Business News is now in English, Ukrainian, Russian and German. Check out our website – www.ubn.news. Share with friends and colleagues who want to follow Ukraine, Europe's next Frontier Economy.  Best Regards, Jim Brooke – jbrooke@ubn.news.