Friday, December 7
Oil and Gas Permits and PSAs Go Up for Auction…Martial Law Tarnishes Ukraine's Overseas Image…Chinese Buy into a Ukraine Stock Exchange…Some Commercial Real Estate Prices Could Double by 2021…Nibulon to Build Another River Port…New Air and Rail Links Planned Between Hungary and Western Ukraine
The first oil and gas production sharing agreements – long awaited by foreign investors – should go for auction by February, Maxim Nefyodov, first Deputy Minister of Economic Development and Trade tells Interfax-Ukraine. Separately, Roman Opimakh, executive director of the Gas Production Companies Association, says that the Energy and Coal Industry Minisry has prepared 12 plots for tenders. Speaking Thursday at press conference, he said the government will announce the first two "soon."

The first 10 oil and gas permits were posted Thursday on the government's electronic auction platform ProZorro.Sales. Nine of the permits are for exploration and production, for 20 years. One is for exploration only, for five years. The 10 plots cover 1,800 square kilometers, an area with estimated gas reserves of 90 billion cubic meters and oil reserves of 115 million barrels. Companies have 90 days to register and to prepare their bids for the auctions on March 6. This first lot represents one third of 30 permits that the state Geology Service, Gosgeonedr, plans to put up for auction in the first half of next year.
Martial law is damaging international perceptions of Ukraine's economy, Concorde Capital reports. Several foreign companies have already postponed their 2019 investment plans for Ukraine, according toMykhaylo Kukhar, director of the Independent Macroeconomic Analysis Group. As some foreign companies suspend travel to Ukraine, Oleg Ustenko, executive director of the Bleyzer Foundation, warns that Ukraine could lose $100-200 million in investment per month.
Concorde CEO Igor Mazepa wrote last week in Pravda.com.ua news site that economic losses could be as high as $500 million. Oleksandr Danylyuk, the former finance minister, warns that the martial law taint will narrow the pool of bidders for the large state company privatizations planned for 2019. Applied to only 10 of Ukraine's 24 regions, martial law expires on Dec. 26.
China's Bohai Commodity Exchange Co., or BOCE, has won approval from Ukraine's Antimonopoly Committee to buy 25% of Kyiv's PFTS Stock Exchange. Operator of an online spot-trading platform, BOCE was founded a decade ago in Tianjin, a northeast China port, 115 km from Beijing. Last year, PFTS recorded $2.4 billion in exchange contracts, second only to the Perspectiva exchange, which recorded $4.7 billion. About 90% of PFTS trading volume was in government bonds.

 'Black Friday' sales of appliances and electronics were up 1.5 times over the same discount last year. This year, from Nov. 19 to 25, sales amounted to nearly $90 million, according to GfK Ukraine which tracks points of sale across Ukraine. Sales of televisions, laptops, smartphones, and refrigerators were all up, in units and average sales prices. Vacuum cleaner sales were up 2.7 times, boosted by an average price decline of 43%. Some sales slow in October and early November, some retailers say buyers held off until the discount week to make their purchases.
Some commercial real estate – offices, warehouses and retail – could double in price in the next three years, Oleksandr Nosachenko, Managing Director of Colliers International in Ukraine, tells Interfax-Ukraine.  "The current value of assets is very cheap," he says. "If nothing dramatic happens to our country and economy, in particular, in three years, in some cases we can get the cost twice as high as the one paid by buyers." He said international investors look for finished buildings, with below market values, with good locations, stable cash flows, and quality tenants with long-term contracts.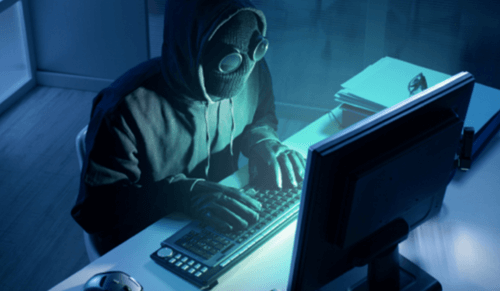 Ukraine's security service says it thwarted a 'massive' cyberattack on the country's court system. Known as the SBU, the service blamed Russia for the attempt. In a statement Tuesday, the SBU said hackers used false accounting documents infected with malware to target the data and communication systems of the judiciary.
Also on Tuesday, Ukraine was caught in a Europe-wide blackout of Facebook service. Across Europe, users have logged out of their the social network accounts, and had trouble logging back in, according to Downdetector, a monitoring service. Kyiv, Kharkiv, and Kropyvnytskyi were the most affected cities in Ukraine.
Nibulon, the grain trader, plans to build its 12th port on the Dnipro at the Kherson region village of Oleksandrivka, midway between Kherson and Mykolaiv cities. Located on the Dnipro Gulf, near the confluence of the Dnipro and Southern Bug, the new port will be part of the company's goal to move 4 million tons of grain — most of its cargo — by river by 2020.
Without specifying the cost, Nibulon CEO Alexey Vadatursky said: "This port is a great prospect for the development of the entire Kherson region. This is an extremely difficult task and very large investments, but our company can do this only in five years." Nibulon has a river fleet of 71 barges and tugboats and is building more vessels at its shipbuilding plant in Mykolaiv.
Details of $75 million in company investments to upgrade Mykolaiv port, Ukraine's second busiest, has been released by the Sea Ports Authority. Companies owned by Leonid Kryuchkov will invest $43 million to build two transshipment complexes capable of handing a total of 2 million tons a year of grain, oilseeds, vegetable oil and bulk cargo. Kryuchkov also plans to invest $4.3 million to upgrade the cargo handling capacity of Mykolaiv-Vantazhny, the city's main rail station. Separately, China's COFCO plans to invest up to $30 million to upgrade berths and port logistics.
Mykolaiv's Okean shipyard was sold at auction Monday, for $4.3 million, barely one tenth the asking price of $41.1 million. Iryna Serbin, the liquidator, reports that Annona Trading House bought the shipyard, which is located 20 km south of the city, in the historic shipbuilding district.
Mriya agricultural holding is closing its office in Podil, Kyiv, transferring employees to offices in Ternopil and Lviv. The company reports: "In connection with the successful completion of the debt restructuring process, Mriya no longer needs a representative office in Kyiv." In September, the London unit of Saudi Agricultural and Livestock Investment Company, or SALIC, bought Mriya. This winter, Mriya's assets are being incorporated with SALIC's  Continental Farmers Group which operates 45,000 hectares of land in Lviv and Ternopil.
Hungarian and Ukrainian officials plan to improve transit links between Budapest and Western Ukraine next year. One priority is the launch of the Mukachevo-Budapest train. Another is start a Lviv-Budapest flight. Presently, Lviv has direct flights to Poland, Slovakia, Austria and Germany, but none to Hungary.
Bila Tserkva's air field, an old Soviet base for training bomber crews, could become an international airport serving the passengers and cargo needs of southern Kyiv, according to a plan developed by EU experts working with the Infrastructure Ministry. For about $60 million, a terminal could be built and the concrete block runway could be replaced with a modern landing strip. Located 90 km southwest of Kyiv city, Bila Tserkva has 210,000 residents and is the largest city in Kyiv region. Viktor Dovhan, deputy Infrastructure Minister for European Integration, has requested financing assistance from the EBRD and the World Bank's International Finance Corporation.