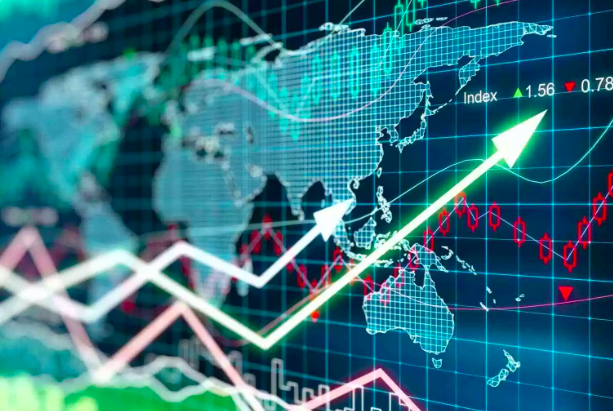 Ukraine's unexpected 4.6% second-quarter economic growth number triggered two optimistic Bloomberg reports: As Europe Struggles, Ukraine's Economy Heads for an Upswing and Ukraine's Economy Enjoys a Hopeful Moment by Leonid Bershidsky. In the first article,  Daryna Krasnolutska, Bloomberg Ukraine bureau chief, writes that Viktor Szabo, investment director at Aberdeen Asset Management PLC in London, "expects a 'bold' program with the International Monetary Fund to be agreed on once a new government is in place next month."

"Ukraine can repeat Poland's economic success" headlines the Ukrainian service of Voice of America. The article cited tweets sent out Thursday by four foreign economists, all prompted by the second quarter growth jump. Timothy Ash tweeted that Ukraine could be approaching its Poland moment, writing from London: "Given the low start, there are no reasons why Ukraine could not reach a similar level of growth under the right combination of decisions."
Benjamin Hilgenstock, an economist at Washington's Institute for International Finance, said it is time to update the old 3% forecast for Ukraine's 2019 GDP growth, writing: "Even if growth were zero for the rest of the year (q/q), full-year growth would reach around 3%."
Anders Aslund, the Swedish economist at the Atlantic Council, tweeted: "The time has come for the Ukrainian economy to grow rapidly: inflation has stabilized with minimal budget deficits and tight monetary policy…Finally, we see growth, but it is important to protect property rights."
President Zelenskiy's recent 2-day trip to Turkey generated real business interest in investing in Ukraine, Burak Pehlivan, chairman of the International Turkish Ukrainian Businessmen Association, writes in the Kyiv Post. Oleksiy Honcharuk, deputy head of Presidential Administration, conducted marathon meetings in Istanbul with Turkish executives making "a nice impression by his positive energy, dynamism, and frankness. Pehlivan predicts: "There is no doubt that we are going to see many Turkish investments in Ukraine in the upcoming period, mainly in the fields of infrastructure, agriculture, tourism, and energy."
A French-Polish-Swedish consortium has won a tender for a €243 million contract to build an EU-Ukraine 'energy bridge' between Ukraine's Khmelnitskyi Nuclear Power Plant and Poland. Due for completion by the end of 2022, the project would modernize an existing, but mothballed 700 km, 750 kV transmission line between Khmelnytskyi and Rzeszow, Poland. The program would also modernize the power plant's two functioning reactors, raising their electricity generating capacity to 3,200 gigawatts. Electricity sales to the EU would finance the completion of two more reactors at the plant. Companies in the consortium are: Westinghouse Electric Sweden AB, Poland's Polenergia International S.àr.l., and France's EDF Trading Limited.
"This 'Energy Bridge' will not happen," Andriy Gerus, President Zelenskiy's representative to the Cabinet of Ministers, writes on Facebook. "If a business wants to sell electricity to Europe, it is not necessary to suck blood from state facilities. First, build a new generation facility, and then export electricity from it – in that sequence." With Ukraine facing electricity shortages in the 2020s, he writes, the country cannot afford to export half of the power production from Khmelnytskyi.
Ukrainian farmers need to buy at least 40,000 new tractors and 5,000 combine harvesters each year to increase productivity, Deputy Agriculture Minister Viktor Sheremety told representatives of two South Korean tractor makers – Daedong Industrial Co. Ltd and Hyundai Corporation. A private farmland market would allow Ukrainian farmers to put up farmland as collateral for bank loans to buy modern farm equipment. Last year, Ukraine imported 92,900 tractors in and in 2017 86,400, reports the State Statistics Service.
Grain exports are off to a strong start, with farmers exporting 5.6 million tons or 41% more than this time last year. The Agriculture Ministry figures are for the first six weeks of the marketing year, which started July 1. During the last marketing year, Ukraine exported a record 50 million tons of grain and flour.
Importers and exporters who face customs officials demanding bribes are invited to use Facebook to message Maxim Nefyodov, the new head of the State Customs Service. "If your customs officer requires a bribe, write to me directly," he writes on Facebook. "If some people run around the regions and say Nefyodov needs to collect money, they are crooks. Hand them over to me. If people say they've agreed with the Zelenskiy people to monitor customs clearance, they are mutants. Hand them over."
Countering farm groups warning of a harvest season railroad collapse, Ukrzaliznytsia CEO Yevhen Kravtsov says that since July 1 the state railroad has carried 4.3 million tons of grain, 25% more than during the same period last year. Last week, the railroad started using ProZorro to auction space on trains to the Black Sea ports. By paying this premium, grain companies get guaranteed delivery times at ports.
Riding the world runup in iron ore prices, Ukraine export 8% more iron in the first half of this year, but earned 29% more than in the first half of last year. During the first half of this year, Ukraine exported 23 million tons of iron, earning $2.9 billion, report the State Fiscal Service. Top buyers were: China – 27%;  Poland -14%; and Czech Republic – 10.5%.
The hryvnia will remain strong through the end of the year, predict three Ukrainian banking executives interviewed by Interfax-Ukraine. The bumper grain crop, the influx of foreign money into government bonds and prepayment of most of this winter's gas add up to a strong and stable hryvnia. Oleg Kurinnoy, treasury director at Credit Dnepr Bank, believes that "devaluation, if any, will be insignificant." He forecasts a year-end rate of UAH 25.5-265/$ 1, only slightly weaker than the current rate — UAH25.26/$1.
Taunting a rival, Ryanair will fly between Odesa and Budapest, home to Wizz Air. In addition to the Hungary flight, Ryanair starts on Oct. 28-30 flights from Odesa to Berlin-Tagel, and five Polish cities. The following weekend, Nov. 1-3, Wizz Air starts flights from Odesa to Budapest, Berlin Schönefeld, Bratislava and three Polish cities.
Looking forward to the ski season, SkyUp Airline starts flying in December between Kyiv Boryspil and Turin, the northern Italian city close to the Alps. Also aimed at skiers, SkyUp starts flights in December between Kyiv and Poprad, the Slovak city at the base of Tatra mountains.
From the Editor: Ukraine Business News is now in English, Ukrainian, Russian and German. Check out our website – www.ubn.news. Share with friends and colleagues who want to follow Ukraine, Europe's next Emerging Economy. Best regards Jim Brooke – jbrooke@ubn.news