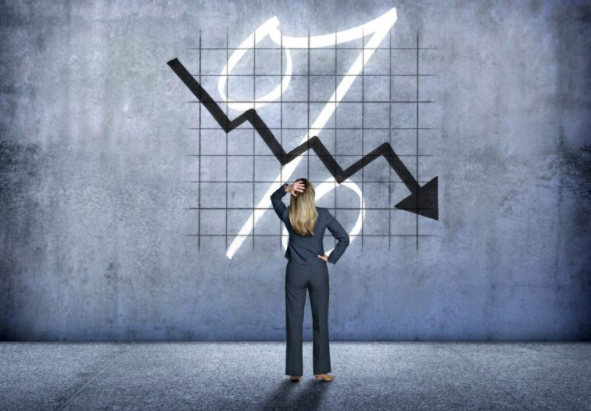 Ukraine's central bank unexpectedly cut the prime rate by two percentage points, to 8% — the lowest level in six years. "Our goal is for banks to be able to help the Ukrainian economy get back on its feet as soon as possible after the quarantine is over," Yakiv Smoliy, governor of the National Bank of Ukraine, told reporters yesterday. This is the seventh cut in the row since the central bank started cutting last spring, from 18%. With today's cut, the central bank is within striking range of its year end goal of 7%.

"Pretty seismic move by the NBU, with the market only expecting 100 bps," Timothy Ash writes from London. He said the move probably reflects: urgency to help the economy, low inflation, optimism that the Rada will pass legislation needed for an IMF deal and confidence that the hryvnia will not heavily devalue. The central bank predicts that Ukraine's economy will shrink by 5% this year, a big swing from its pre-coronavirus forecast of 3.5% growth.
Prime Minister Shmygal welcomed the interest rate cut, writing on Telegram: "Such actions of the regulator will allow to support the economy in the conditions of a coronary crisis…Cheap, long term loans for Ukrainian business is one of the priorities of our government."
The central bank predicts that Ukraine will end this year with inflation at 6%, within the target range of 5%. Inflation in March was 2.3%. Pulling inflation down are low energy prices and a collapse in consumer spending during the two-month quarantine. However, by summer, massive government spending is expected to bolster consumer demand, says the National Bank of Ukraine.
Pulling down inflation, household gas bills in April are to be 14% below the level of March. Compared to January, households will pay 38% below January levels. Naftogaz CEO Andriy Kobolyev said: "I hope that the burden on budgets of Ukrainian households will decrease, reducing effects of quarantine measures." Prices could have been even lower, but Naftogaz made a major wrong way bet at the end of December on the direction of gas prices in the winter. European gas prices are at 20-year lows.
Fitch Ratings has affirmed Ukraine's long-term issuer default rating of 'B,' downgrading its outlook from "positive" to "stable." The effect of the world recession caused by coronavirus curbs will be mitigated by Ukraine's low dependence on incoming tourism, a good mix of commodity exports and low oil prices. After a 6.5% fall in GDP this year, Fitch predicts Ukraine will grow by 3.2% in 2019.
The economy of the EU, Ukraine's largest bloc trading partner, could shrink by as much as 15% this year, Christine Lagarde, president of the European Central Bank, warned EU leaders yesterday. Separately, Charles Michel, president of the European Council, approval of three insurance programs designed to support states, businesses and workers, totaling €540 billion.
Ukraine is the largest recipient of wage remittances in Europe, receiving $15.8 billion last year, the World Bank reports. One third higher than the National Bank of Ukraine estimate, this figure makes remittances 10% of Ukraine's GDP and makes labor Ukraine's second largest export, after food. The World Bank predicts that remittances will drop this year by 28% in the Europe/Central Asia region.
Reflecting the EU's dependence on Ukrainian farm workers, Finland organized a charter flight from Kyiv to Helsinki that carried 200 Ukrainians yesterday to Finland. Another 800 Ukrainians have registered with Ukraine's Foreign Affairs Ministry to be eligible for future flights this spring.
Prepared to forego half of annual labor remittances, the government wants most of the 2 million Ukrainians who came home this spring to stay in Ukraine, Prime Minister Shmygal tells RBK Ukraina. "These are people who would probably be very useful for the development of the economy within the state," he says. "Therefore, obviously, we must keep them." In additional to creating public works jobs, the government will launch next week 'New Money,' a low interest loan program designed to help returnees start small businesses. "We want to try to keep people in Ukraine, and we will do our best for this," Shmygal says. "We are not negotiating to take people to work somewhere."
Industrial production in Ukraine decreased by 5.5% during the first quarter, dragged down by a year over year drop of 7.7% in March. In March, the mild temperatures lead to a 10% drop in supply of electricity and gas. In March, processing was down 8.5% and mining down by 4.3%, reports the State Statistics Service.
Electricity usage in Ukraine will drop by 10% during the quarantine period and by 7% over the entire year, Olha Buslavets, acting Energy Minister predicted yesterday in an online meeting with the European Business Association.
Ukrainian IT companies drew $510 million in new investment last year, 1.5 times the level of 2018, according to the new annual report by the Ukrainian Venture Capital and Private Equity Association. A total of 115 transactions were concluded with the average value increasing to $5.7 million. The top deals were: GitLab — $268 million; Grammarly — $90 million; People.ai — $60 million; and JiJi.ng — $21 million.
Cargo moving through Ukraine's seaports increased 11% during the first quarter, compared to the same January-March period last year. Exports accounted for 77% of the 41 million tons. The top three sectors were: grain – up 1.7% to 13.7 million tons; ore – up 32% to 10.3 million tons; and containers – up 19% to 265,500.
Joining the air cargo boom, Azur Air Ukraine is reconfiguring several of its long-haul Boeing 767-300 passenger jets to carry cargo. UIA is carrying cargo with three of its Boeings to carry cargo and SkyUp is reconfiguring nine of its Boeings to carry cargo. Responding to the extension of the quarantine to May 11, UIA and SkyUp announced yesterday that they will not fly scheduled passenger flights until that date.
Ryanair, Europe's largest airline, hopes to resume 40% of its flights in July, but it will not fly with middle seats blocked to reduce virus contagion. "Either the government pays for the middle seat, or we won't fly," Ryanair CEO Michael O'Leary tells The Financial Times. "We can't make money on 66 per cent load factors. Even if you do that, the middle seat doesn't deliver any social distancing. So it's kind of an idiotic idea that doesn't achieve anything."
From the Editor: The shock waves emanating from the central bank's big rate cut reflect the professionalism of the National Bank of Ukraine. Defying the image of Kyiv as a small town where all the finance policy wonks know and talk to each other, most experts got it wrong. The expert consensuses from the Reuters and Bloomberg polls predicted a one percentage point cut. In the Reuters poll, half of the experts predicted no cut or a half a percentage point cut. Indeed, Bloomberg's long term tally shows that six of the bank's 10 decisions over the last year were similarly 'unexpected.' Either the experts are bad guessers or the central bankers keep their cards close to their chests – or both. With Best Regards Jim Brooke jbrooke@ubn.news