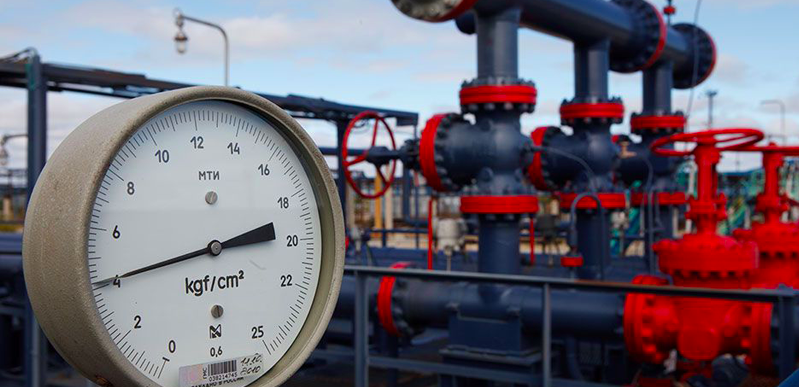 Friday, April 19
Russia Bans Oil and Coal Exports to Ukraine...Kyiv Court Rules Nationalization of PrivatBank Illegal...Spanish-American JV Builds Ukraine's Largest Corn Processor...China to Send Second Container Train Thru Ukraine...China Extends More Export Credit Insurance
In a warning shot to Ukraine's voters and to Ukraine's next president, Russia is banning exports to Ukraine of oil, coal, gasoline, and diesel, effective June 1, two days before inauguration day. As announced Thursday by Russia's Prime Minister Dmitry Medvedev, the government retains the discretion to allow exports of coal, diesel, and gasoline by individual permit.

Ukraine relied on Russia for 70% of its coal imports last year, paying $1.7 billion last year for 15 million tons. Supplies to Ukraine increased by 29% last year, reports Russia's Energy Ministry. For diesel and propane, Ukraine paid Russia $2 billion last year, reports CTS-Consulting. During the first quarter of this year, Ukraine imported 88% of its oil products from Russia and Belarus, paying $873.5 million.
"Ukraine will be able to quickly replace the shortage of petroleum products, which will arise in connection with the Russian ban on their import into the country," predicts Sergey Kuyun, director of CTS-Consulting.  "Diesel fuel will rise in price by 1-1.5 UAH / liter, liquefied gas – by 2 UAH / liter." He said alternate supplies could come from Belarus, Kazakhstan, the EU and increased production from Ukraine's Ukrtatnafta refinery. It is not known if Russia will pressure Belarus to stop transshipping Russian oil to Ukraine.
Ukraine's central bank will appeal a surprise court decision ruling that the 2016 nationalization of Ukraine's largest bank, PrivateBank, was illegal. Last September, the same Kyiv District Administrative Court recognized that the National Bank of Ukraine's decision to declare PrivatBank insolvent was legitimate, reports the Kyiv Post. As part of the nationalization, the government injected $6 billion in PrivatBank, averting a banking crisis. In 2018, Kroll Inc., the New York-based corporate investigations firm, completed a forensic audit that concluded that a "large-scale and coordinated fraud" scheme had stolen $5.5 billion.
"I won – I won the lawsuit," Ihor Kolomoisky, the main shareholder of PrivatBank, told Reuters on learning of the court decision. In a separate court case, at Kyiv's Commercial Court, Kolomoisky is suing for $2 billion in reparations and return of his 41.6% shareholding. In about 100 lawsuits, Kolomoisky is fighting government efforts to seize his properties to cover part of the $6 billion cash injection. Also on Thursday, Kolomoisky said that after Sunday's vote he will return to Ukraine from self-exile in Israel. In that vote, his protégé, Volodmyr Zelenskiy is expected to win easily.
Markets and international observers reacted negatively to the court ruling. Ukraine's dollar-denominated bonds fell Thursday, according to Refinitiv. The US Embassy in Kyiv immediately posted a statement: "In 2016 Ukraine's international partners supported the decision of the government and the National Bank of Ukraine (NBU) to nationalize PrivatBank…It is important that the authorities continue their efforts to recover losses from former owners and related parties of failed banks. Ukraine's international partners will be closely monitoring developments in this area."
From London, Timothy Ash writes: "The IMF et al will simply not tolerate any scenario where PrivatBank ends up back in the hands of former owners unless they stump up the $5bn+ which the state used to recapitalize the bank. I cannot see any future IMF lending to Ukraine if the court does eventually rule for the bank to be handed back to former owners… I cannot see Privatbank returned to former owners – the IMF programme/anchor is just too important still for the macroeconomy, and it's hard to see Privatbank being sustainable without state support."
PrivatBank is expected to be a hot topic in tonight's presidential debate, the only face to face encounter of the runoff campaign. In advance, President Poroshenko stressed his opponent's ties to Kolomoisky, posting on Facebook: "This adventure threatens the loss of money to tens of millions of customers, and the country as a whole – a default and a new economic crisis." In response, Zelenskiy's campaign blamed the ruling on Poroshenko's failed "judicial reform," posting on Facebook: "Instead of defending the interests of the state, the NBU loses the court to PrivatBank."
On Thursday, the last day for publishing polls, Zelenskiy gets 73% of support among decided voters, compared to 27% for Poroshenko. Almost half of the 3,000 voters polled by Rating Sociological Group predicted that the country will improve after the election. About half of respondents said they would give the new president one year to get results.
"Comedian as President Raises Serious Questions for Ukraine" headlines a Bloomberg report. "Actual policies were all but absent during his campaign…what he would do as president remains hazy," write two Kyiv-based reporters. "Conversations with advisers helping Zelenskiy suggest he isn't simply keeping his cards close to his chest – rather, he's yet to determine exactly what he wants to do if he wins."
American Bunge Ltd and Spain's Dacsa are investing $14 million to build Ukraine's largest corn processing complex in Vinnytsia region. When completed next year, the plant is to export 80% of production, Dmitry Gorshunov, director of Bunge Ukraine tells Inventure news site. Last summer, Bunge inaugurated a $180 million farm products exporting terminal at Mykolaiv port. The new plant, located in Demkivtske village, is to use Italian equipment to process corn, breaking it down into oil, starch, protein, and fiber.
With freight trains backing up at the Belarus-Poland border, China plans to start in June a second container route through Ukraine to Europe, CTS reports, citing Rakhmetolla Kudaibergenov, secretary general of the Trans-Caspian International Transport Route. Trains coming from the former Soviet Union must stop at the western borders of Belarus or Ukraine to switch to European gauge tracks. Last week, a weekly China-to-Hungary freight train started service, also passing through Ukraine. The Trans-Caspian official said: "The initiative to create a new logistics product belongs to the Chinese side due to the shortage of cargo transportation capacities to Europe through Belarus."
Sinosure, China's official export credit agency, will provide up to $500 million worth of insurance cover for credits for Chinese projects in Ukraine. Under a deal signed Thursday with Ukreximbank, the insurance cover is to go to projects in construction, agriculture, energy, transportation, oil, and gas. Two weeks ago, Sinosure announced that it will extend $1 billion of insurance cover to Naftogaz to allow the state energy company to get low-cost credit to buy high tech Chinese equipment.